Russian State Media Urges This Could 'Solve Any Issue' on Frontlines
A Russian TV analyst recently said that enlisting 70 million Russians as volunteers to fight in Ukraine would "solve any issue" their country is facing in the ongoing war, adding that the "entire country should be together."
The remarks came as part of a TV segment that was posted to Twitter with English subtitles on Saturday by Anton Gerashchenko, adviser to the Minister of Internal Affairs of Ukraine, who wrote: "Russian propagandists continue trying to motivate Russian men to enlist to the frontlines as volunteers. Preferably 70 million of them."
Russia has been trying to sustain its fight against Ukrainian troops despite some reported shortcomings and predictions that it's running out of missiles. Now, Moscow's forces, which have been fighting in Ukraine for a little over a year, are trying to push for fresh gains in the east and south of the war-torn country, in what analysts, Kyiv officials, and the West said is part of Russia's spring offensive.
The Kremlin is reportedly expending large numbers of troops—and Wager Group mercenaries, most of whom are believed to be former conscripts—to achieve limited gains, especially ones centered around the city of Bakhmut. However, with some 300,000 mobilized troops coming onto the front lines, Russia seems to have fresh manpower.
"If, like in the WW2, every man (not burdened with managerial functions) realizes that it's his war, too, we will move mountains," said the Russian TV analyst during the segment. "No one will be scary enough to us. It's important not to be among those who sit this one out thinking 'oh they'll manage without me.'"
While the Kremlin scrambles to expand its manpower in Ukraine, the other side of the fight is seeing some Russians join Ukrainians. The Russian Volunteer Corps (RDK), a group of Russians fighting for Ukraine, claimed last week that they have undertaken a cross-border operation in which they attacked Russian military units.
However, Russia hasn't held back in launching a fresh wave of attacks that targeted Ukrainian energy facilities and electric grids. Russian President Vladimir Putin's forces launched six Kinzhal ballistic missiles this week during a nationwide assault on Ukraine.
The nuclear-capable hypersonic missiles were part of approximately 81 rockets that struck several energy facilities and civilians across the country. The Ukrainian Armed Forces claimed that it shot down 34 of the missiles.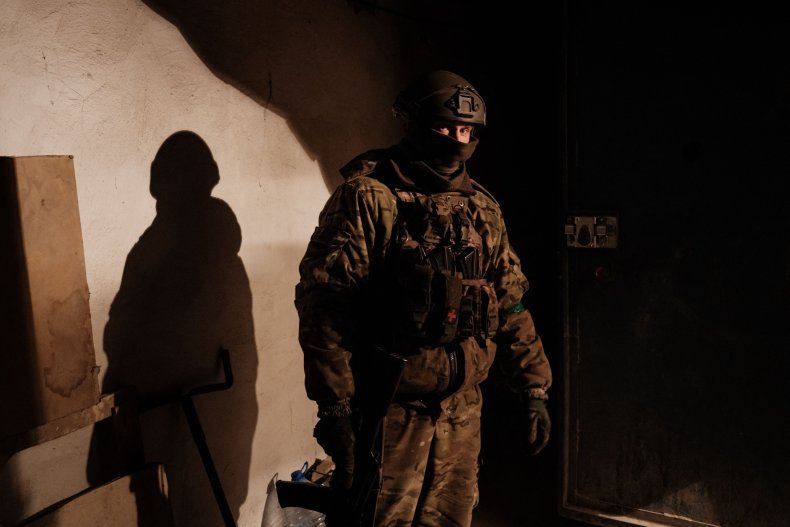 Former NATO Commander James Stavridis predicted earlier this week that firing technologically-advanced missiles like the Kinzhal might indicate that Russia wants to take a "path toward cracking the will of the Ukrainian people" by striking their electric grids.
In an effort to expand its fighting capabilities and control over Ukrainian territories, Russia is also looking for help from abroad, according to Erik, a 26-year veteran of U.S. Army special forces, who didn't wish to share his full name for security reasons.
"At the strategic scale, you cannot count out the assistance they're getting from the Iranians, and to a much lesser extent the North Koreans," Erik told Newsweek on Friday. "And it's yet to be seen with the Chinese."
Newsweek reached out to the Russian defense ministry through email for comment.