Russian Submarines Modernize and Multiply, and We Need to Catch Up: U.S. Admiral
Russia is beefing up its submarine force around Europe to challenge American naval dominance more aggressively than at any time since the Cold War, the commander of the U.S. Navy in Europe and Africa has warned.
In an interview with Stars and Stripes, Admiral James Foggo said the U.S. must expand its submarine fleet and be more assertive in meeting Russian aggression.
Tensions between Russia and NATO have been heightened since the Kremlin annexed Crimea and supported a pro-Moscow uprising in the east of Ukraine in 2014. These events marked the start of a new power struggle between the Cold War rivals. Russia has strengthened its military presence along its western border and begun to deploy more submarines to the Mediterranean, Black Sea and North Atlantic, Foggo explained.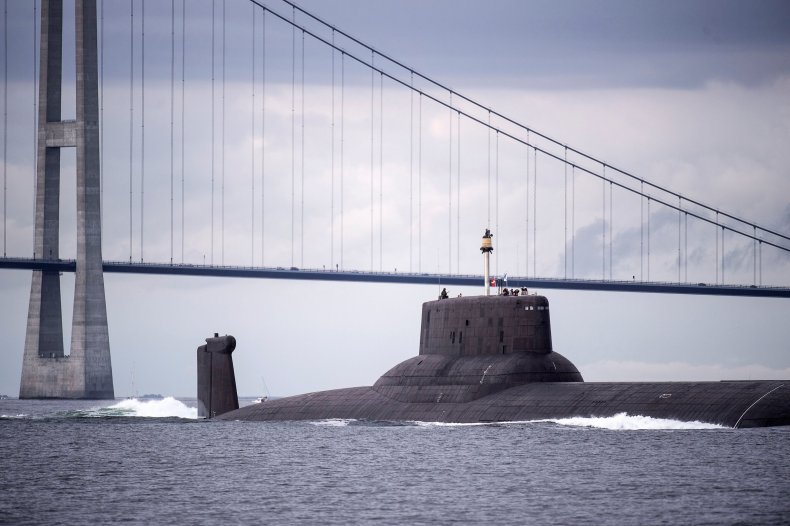 Russian forces have also been demonstrating their operational potency in the ongoing war on Syria, launching strikes from submarines in support of President Bashar al-Assad. Russian involvement in Syria has also reinvigorated its naval facility in the Mediterranean, in the Syrian port of Tartus. The port gives the Kremlin a solid foothold on the edge of Europe, allowing its ships to penetrate deep into the Mediterranean.
These strategic advances, combined with "very capable" weaponry, make the Russian navy a looming presence in European waters. Some of Russia's heavily armed submarines have missiles that can hit any European capital, Foggo said, making it "important for us to have the situational awareness of where those platforms are operating at all times."
Related: Futuristic U.S. Columbia nuclear sub fleet will cost $100 billion
The U.S. already has some of the most advanced anti-submarine weapons in the world, but Foggo wants more to be done. The Navy's 2nd Fleet—deactivated in 2011 because of the supposedly diminished Russian threat—is being revived. Headquartered in Norfolk, Virginia, the force will be smaller than it was in 2011 but will be tasked with challenging the expanding Russian footprint in the Atlantic.
The Navy's submarine arm is in a transitional period, and the number of available attack vessels will fall from 52 to 42 by 2028. America's Cold War armory is aging, and the Pentagon faces a lag between retiring old technology and fielding new weapons. Numbers might be down, but the U.S. Navy is still a world leader—the new Virginia-class attack submarines are already operational, for example, and are expected to serve past 2060.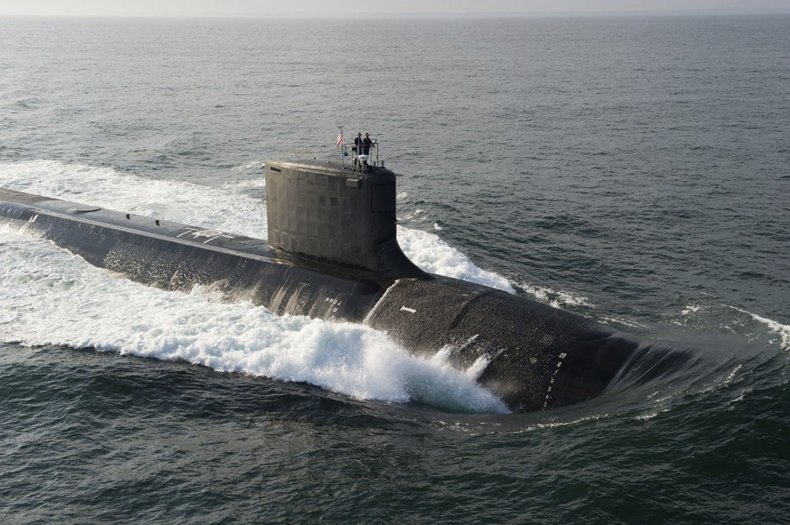 Russia's navy, as a whole, is still recovering from a period of chronic underinvestment following the collapse of the Soviet Union. But in recent years, the Kremlin has been investing big in new submarines to stealthily alter the balance of naval power in Europe. Submarines may not grab headlines like aircraft carriers, but they pose an ominous and often unseen threat.
NATO operations rely on cooperation between all 29 members, and U.S. fleets will be supported by nations such as the U.K., France and Germany, all of whom have their own submarine forces. Despite concerns that underinvestment has eroded their operational abilities, NATO nations have committed to increased military spending to meet a resurgent and belligerent Russia.
Foggo said the U.S. Navy and NATO are readying to meet Russia's challenge, but he stressed that NATO is not looking for trouble. Operations are being expanded because of "their bad behavior, not ours. It's the things they are doing," the admiral said.
Russian and American commanders meet once each year to discuss naval incidents deemed unsafe or unprofessional, and have done since the 1970s. Such limited cooperation and increased Russian presence in already busy waterways "raises the possibility that there could be a mistake or miscalculation," Foggo warned.
In February, Foggo said the U.S. focuses on de-escalation in the region. However, Foggo said, "If we have to defend [ourselves under rules of engagement], by God, we will use them."