Russian War Crime Suspects Featured in Card Decks Given to Ukrainian Army
Decks of playing cards featuring pictures of suspected Russian war criminals are on their way to Ukrainian soldiers, replicating an idea used during the Iraq War.
General Valerii Zaluzhnyi, commander-in-chief of Ukraine's armed forces, in a Facebook post Friday announced the release of the two decks he said were developed by international intelligence nonprofit InformNapalm. The cards come as Russia's invasion against Ukraine enters a phase that's brought more attention to alleged atrocities carried out by Russian forces.
Writing in the post, Zaluzhnyi said that the U.S. Army Central Command released decks of playing cards to troops that featured information on high-ranking members of Iraqi dictator Saddam Hussein's regime. Released in 2003 after U.S.-led forces toppled Hussein, the cards included the title, name and in some cases a photo of wanted officials that might be spotted by troops in the area.
Zaluzhnyi said that volunteers with InformNapalm this year carried on the tradition by developing similar cards with the support of Ukraine's military. The cards feature information on "Russian war criminals and Russian politicians and propagandists," he said.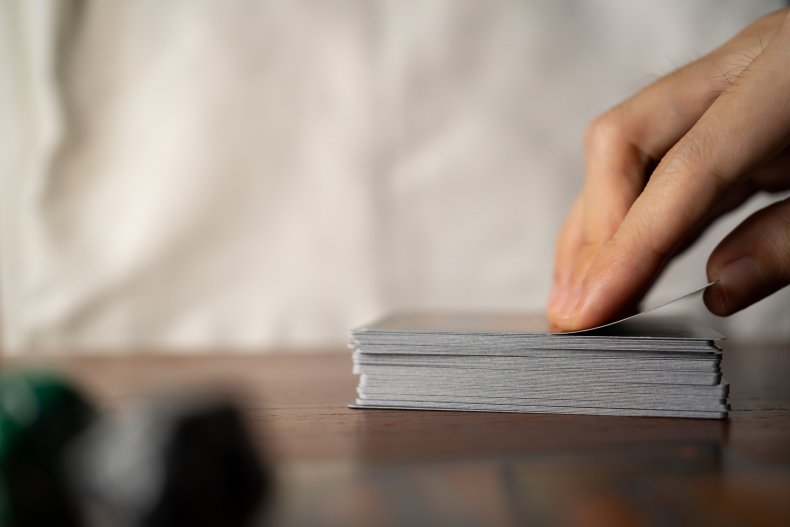 The post included a picture of a pleased Zaluzhnyi standing next to a boxful of card decks.
"Do you know all those who committed war crimes on the territory of Ukraine?" InformNapalm said in a post on its Instagram page. "We know and we will show you," the group added, including a smiling sun glasses-clad emoji.
As the conflict continues into its second month and Russian forces have pivoted to Ukraine's southern and eastern regions, Western governments and advocacy groups have raised the alarm on alleged war crimes committed by Russia.
Amnesty International last week released a report detailing what it says is evidence of unlawful Russian attacks on civilians in a region northwest of Ukraine's capital city Kyiv. There have also been calls in the U.S. Congress that social media platforms store evidence of alleged Russian war crimes in Ukraine.
News of the card decks' release comes the same day the trial for a Russian soldier accused of killing an unarmed civilian began in Ukraine's capital.
The deck of cards featuring Iraqi officials quickly became a popular collector's item, according to U.S. military newspaper Stars and Stripes. The idea of using playing cards among troops to instill key military intelligence has been used as far back as the Civil War. During World War II, the Army Air Corps distributed decks featuring silhouettes of German and Japanese fighter aircraft, which are now collector's items as well.
In recent years, the U.S. military distributed decks of playing cards featuring Iran's military weapons.
It's not clear who is highlighted on the decks of cards featuring alleged Russian war criminals.
Newsweek reached out to InformNapalm for comment.