House Pushes YouTube, TikTok to Archive Possible Russian War Crime Evidence
House Democrats have formally requested that social media giants YouTube, TikTok, Twitter and Meta archive possible evidence on their platforms of alleged Russian war crimes related to the conflict in Ukraine.
Four representatives—Carolyn Maloney, Gregory Meeks, Stephen Lynch and Bill Keating—sent letters to the CEOs of the companies with the official request, according to a news release posted Thursday on the website of the House Committee on Oversight and Reform.
Their letter to Meta CEO Mark Zuckerberg, for example, reads: "We write to encourage Meta to take steps to preserve and archive content shared on its platforms that could potentially be used as evidence as the U.S. government and international human rights and accountability monitors investigate Russian war crimes, crimes against humanity, and other atrocities in Ukraine."
Russia has faced widespread backlash and calls to face accountability amid allegations that its forces have committed war crimes in Ukraine. Ukraine's prosecutor general announced Wednesday that a Russian soldier was facing what was said to be the first war crimes trial in the country for a Russian service member, but calls for accountability have gone as high up as Russian President Vladimir Putin.
The release said that the House members expressed concern in their letters to the CEOs that content posted on the social media platforms "could be lost due to the automated systems and processes that social media platforms often use to remove graphic and violent posts."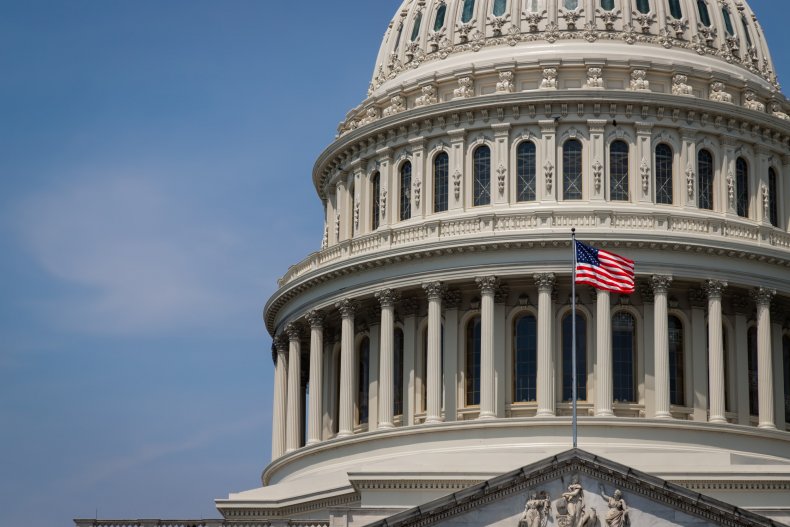 "Social media platforms routinely remove graphic content that glorifies violence or human suffering or could lead to further perpetrations of violence, and have rightfully implemented graphic content policies to protect their users," the lawmakers wrote. "However, we are concerned that the processes by which social media platforms take down or block this content—including through automated and artificial intelligence-enabled systems—can result in the unintentional removal and permanent deletion of content that could be used as evidence of potential human rights violations such as war crimes, crimes against humanity, and genocide."
The release cited a March 23 statement from U.S. Secretary of State Antony Blinken announcing the U.S. government's assessment that members of Russian forces have committed war crimes in Ukraine.
The House members said that photos and videos of the alleged war crimes have been shared on social media, and that content could be used as "significant evidence" to help support war crimes allegations.
"International human rights monitors have used social media content to investigate and prosecute war crime violations in prior conflicts, including the 2017 conviction of a Syrian man who participated in extrajudicial killings of captured Syrian soldiers," the release said.
It was not immediately clear if the platforms would comply with the request, but social media companies have agreed to similar requests in the past, according to NBC.
Newsweek reached out to YouTube, TikTok, Twitter and Meta for comment.