Russian Woman Tells Partner To Rape Ukrainians in Chilling Audio—Report
In a call allegedly intercepted by Ukraine's Security Services (SBU), a Russian woman can be heard telling her partner, seemingly a Russian soldier deployed in Ukraine, to rape Ukrainian women, but to use "protection."
In the chilling audio shared by Ukrainian Security Services on Telegram, the woman (who sounds like a Russian native speaker, with no hints of a Ukrainian accent), gives her partner permission to rape Ukrainian women, just not to tell her about it.
"You go there, rape Ukrainian women and don't tell me anything. Understood? The main thing is to protect yourself there," the woman tells her partner.
"I allow it, just use protection," she adds, in a jocular tone that would suggest the raping of Ukrainian women by Russian troops is the object of grim banter and dark mockery between the two.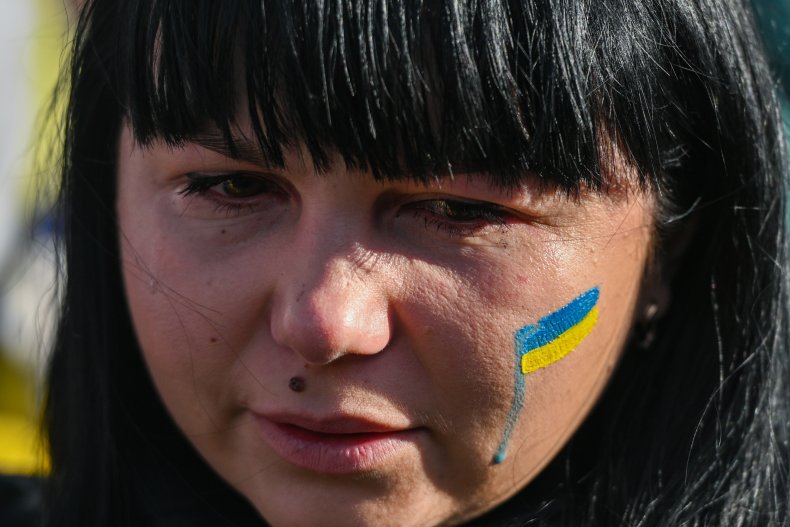 "The wives of Russian aggressors are urging their husbands to rape Ukrainian women," Ukraine's Security Services wrote on the post accompanying the audio on Telegram.
"This shocking interception by the SBU reflects the moral values ​​not only of the occupiers, but also of their relatives, 80% of whom now support the war in Ukraine," the post adds.
The authenticity of the audio has not been independently verified.
Rumors of Russian troops raping women and children in Ukraine had emerged since the beginning of the war in late February, but reports from alleged witnesses and victims of such attacks have recently emerged as Moscow's soldiers retreated from the area surrounding Kyiv to regroup in eastern Ukraine, following orders from the Kremlin.
Ukrainian authorities said that at least 25 women were raped in a basement in Bucha, on the outskirts of Kyiv, when the city was occupied by Russian troops. Nine of the women were pregnant as a result, according to Ukrainian authorities.
On Monday, the United Nations' entity working for gender equality and the empowerment of women called for an end to Russian troops using rape as a war tactic.
During a U.N. Security Council meeting on Monday, Executive Director of U.N. Women Sima Sami Bahous said: "We are increasingly hearing of rape and sexual violence. The combination of mass displacement with the large pressure results of conscripts and mercenaries and the brutality displayed against Ukrainian civilians has raised all red flags."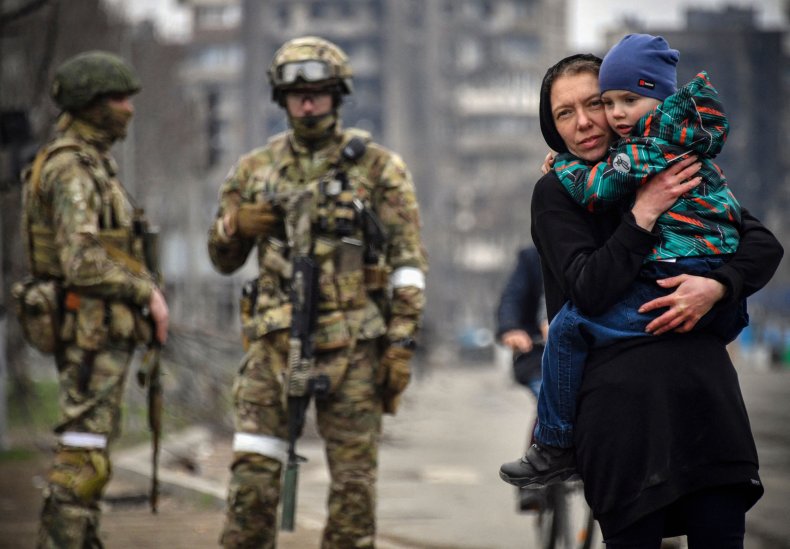 U.N. Women then called on Twitter for the reported cases of rape to be investigated and the culprits to be held accountable.
Russia has insisted that its troops in Ukraine are not targeting civilians, and its soldiers are not raping Ukrainian women and children.
Russian Deputy UN Ambassador Dmitry Polyanskiy described the allegations of sexual assault by Russian troops on Ukrainians as "a clear intention to present Russian soldiers as sadists and rapists."
"Russia, as we have stated more than once, does not wage war against the civilian population," Polyanskiy said.
Newsweek has contacted the Ukraine Ministry of Defense and Russia's Ministry of Foreign Affairs for comment.