Russian YouTubers Working Around Government Ban to Get Their Stories Out
Facing potentially hefty prison terms under a new Russian censorship law, YouTubers in the country are using carefully coded language in their videos and encryption technology to evade authorities.
Russian critics of President Vladimir Putin and his invasion of Ukraine risk imprisonment getting their messages out while having a harder time monetizing their content as tech companies reduce their footprint in the country. In response, Russian opposition YouTubers have found ways to sidestep the restrictions but still face challenges they expect to get worse.
"On Twitter, a lot of people post things like "Russians, you can stop this war". But no! Russians can't," Maya Volf, a Russian YouTube producer, told state-run France 24. "Even just getting information and sharing it with others is really dangerous for us and our families. For example, my husband is in Turkey right now because I am afraid for him."
Russia's parliament earlier this month passed a law criminalizing the publication of "fake news," that would include information that "discredits the use of the Russian Armed Forces." Under the law, using words like "invasion" or "assault" to refer to Russia's war and Ukraine is outlawed. Russian media outlets have had to describe the war as a "special operation." Those that run afoul of the law could face up to 15 years in prison.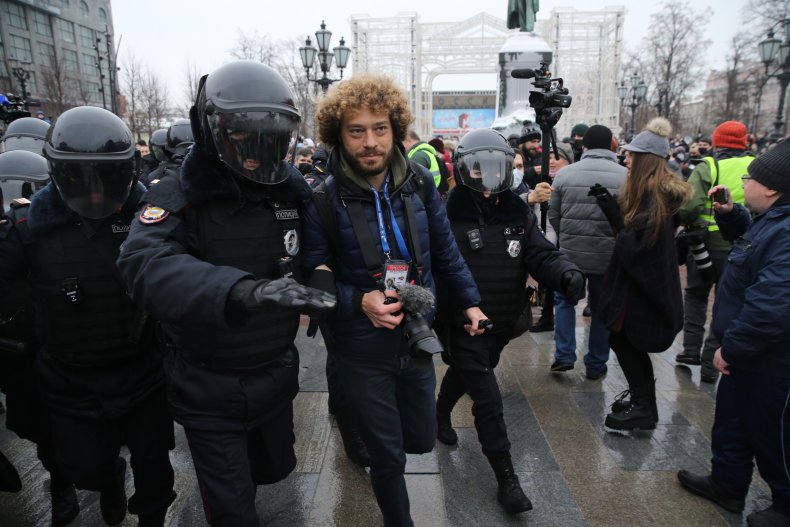 Volf, who works as a producer for journalist and opposition YouTuber Ilya Varlamov, said in the interview that journalists and others have had to "create a new dictionary to get around this new media law." Because even saying "stop the war" is illegal critics have instead mentioned "tanks" and or used the phrase "situation in Ukraine."
However, she said lawyers still vet every word and the tactic results in strange combinations of words that she worries the message still won't come through.
YouTube last week announced that it would pause all ads and other monetization features in Russia in response to demands from the country's media regulator, Roskomnadzor. That makes it harder for those like Varlamov to make a living.
"Russia has become the world leader in terms of the number of sanctions imposed against it, YouTube has finally banned Russian authors from earning money, and Roskomnadzor has decided to block Instagram altogether," Varlamov said in a tweet Sunday. "Every week the news gets sadder and sadder."
Volf told France that she expects YouTube and Instagram to be shut down soon.
But opposition media could still have options for getting around Russian authorities.
Meduza, an independent Russian news outlet based in Latvia, published a guide to accessing information blocked by authorities that recommended using a virtual private network that sends users' Internet traffic through an encrypted connection. The news outlets also recommend using browser extensions that get around banned websites or using Tor, an online network that allows users' to shroud their traffic from censors.
Alec Muffett, a prominent online security expert, tweeted that Twitter was launching a service on Tor to help users get around government restrictions.
Newsweek has reached out to YouTube and Twitter for comment.