Russians Likely Offering Cash Bonuses to Demotivated Forces: Intelligence
Russia is likely incentivizing some of its forces with cash bonuses, to motivate them to fight harder in Ukraine, according to western intelligence.
In its daily update on the war in Ukraine, which has been raging since late February, intelligence from the British Defense Ministry claimed that Russia was "struggling to motivate" its auxiliary forces to help its troops in the Donbas, the eastern Ukrainian region where much of the conflict is centered.
"Russia is likely increasingly struggling to motivate the auxiliary forces it is using to augment its regular troops in the Donbas," the update read. "Commanders are probably resorting to direct financial incentives, while some combat units are deemed unreliable for offensive operations," it added.
The ministry said a persistent contributing factor to these problems was Moscow's classification of the conflict as "a special military operation," instead of a war, which limits the Russia's power of "legal coercion."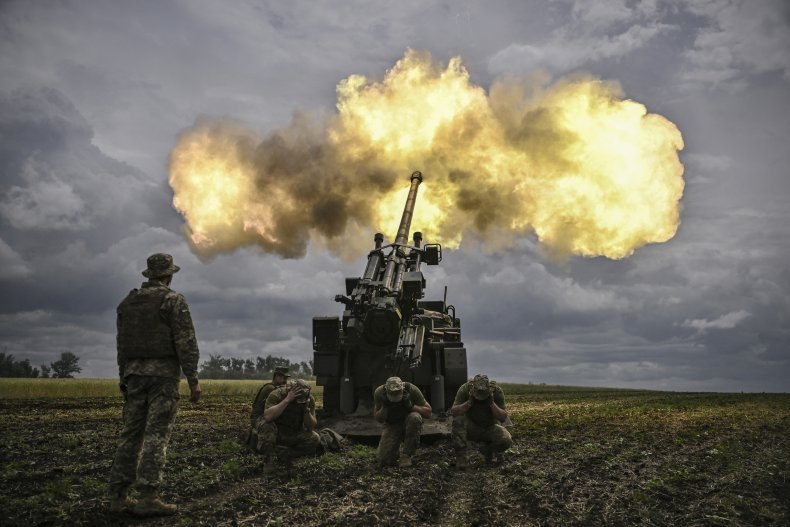 The intelligence update noted that on August 15, Ukrainian social media channels circulated a video that reportedly showed members of the Russian military of the self-proclaimed Luhansk People's Republic (LPR) refusing to be deployed as part of an offensive in the Donetsk Oblast.
The fighters claimed they had carried out their duty in seizing control of Luhansk Oblast in July. They said they were unwilling to fight in Donetsk despite threats and intimidation from senior Russian commanders.
Newsweek reached out to the Russian Foreign Ministry for comment.
Meanwhile, Daria Dugina, daughter of Alexander Dugin, the man known as Russian President Vladimir Putin's "brain," was killed in Moscow in a car explosion on Saturday night. Dugin is a far-right nationalist who is believed to be close to the Kremlin.
Dugina, 29, was in her father's car when it exploded, leading to many speculating that the blast was meant for her father. She and her father were returning from a festival close to Moscow, where the nationalist philosopher gave a lecture. The BBC reported that the two were due to travel back to Moscow in the same car, but Dugin decided at that last minute to travel in a separate car.
Russia has opened an investigation into the murder.
On Sunday evening, a former Russian state deputy said the country's National Republic Army (NRA)—an alleged underground group of Russians looking to violently overthrow the Putin regime—was responsible for the attack. There have been other theories of Ukrainian involvement or that it was "a false flag" attack orchestrated by the Kremlin.
A false flag attack is carried out by governments who want to pin the responsibility on another party, in Russia's place likely Ukraine. Such attacks can give armies an excuse to step up military operations.
Several media reports have also claimed that Ukraine's armed forces have targeted the base of a pro-Russian military group in a HIMARS rocket attack in Donetsk over the weekend.