What Is Russia's Anti-Putin 'National Republican Army'?
Darya Dugina, daughter of an influential ally of Russian President Vladimir Putin, was killed in a suspected car bombing on the outskirts of Moscow organized by the so-called National Republican Army (NRA), according to a former member of Russia's Duma who is now living in exile.
Former Russian state deputy Ilya Ponomarev, in an appearance on his Russian-language opposition TV channel "Utro Fevralya" in Kyiv, alleged that Dugina, 30, was killed by Russian partisans from the NRA. He said both Dugin and his daughter were targets.
Dugina was the daughter of Russian political commentator Alexander Dugin, who has been credited with being a key architect of Russia's invasion of Ukraine.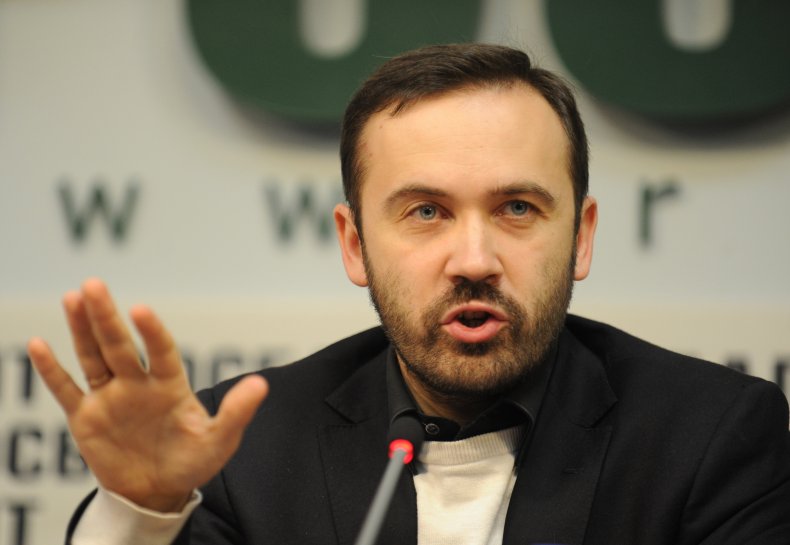 What Is Russia's 'National Republican Army'?
According to Ponomarev, the anti-Putin group, which had been unknown before Dugina's death, authorized him to issue their "manifesto" via his Telegram channel "Rospartisan." The group describes itself as consisting of Russian activists, military members, politicians who are "now fighters and partisans."
Ponomarev's claims could not be verified by Newsweek. Russia has blamed the bombing on Ukraine, which has denied involvement.
Ponomarev, who in 2014 was the only deputy to vote against the annexation of Crimea, said he was approached by the NRA. The group allegedly told him that it was engaged in a fight against Putin's regime.
"We have established contact with NRA fighters via our Rospartisan [Telegram] channel, which covers the rising tide of resistance in Russia. Today the NRA fighters authorized me to read their manifesto," he said.
In their purported statement, the NRA said its members oppose the war launched by Russia against neighboring Ukraine.
The NRA declared Putin "a usurper of power and a war criminal who amended the Constitution, unleashed a fratricidal war between the Slavic peoples and sent Russian soldiers to certain and senseless death." It also called officials of the Russian government and regional administrations as well as security officials "accomplices of the usurper."
The NRA said that its goal is to "overthrow" and "destroy Putin," and warned Russian officials that if they do not resign, they will be "destroyed."
The organization also declared its readiness to attack military facilities in Russia, and called on Russia's security forces and the military to lay down their arms and refuse to carry out criminal orders.
The NRA called on all Russians to join their ranks and raise the "white, blue and white flag of the new Russia instead of the disgraced tricolor."
"Wherever you are—fight like us, fight with us, fight better than us. Let's cleanse our Motherland from filth! Victory will be ours!" the NRA said, according to Ponomarev.
The NRA promised to free everyone who has been illegally sentenced by Putin's government immediately "after victory."
"There are wonderful Russians" who have done their job, Ponomarev said of Sunday's car bombing. "This action, like many other partisan actions of direct action committed on the territory of Russia in recent months, was carried out by the National Republican Army."
He added that he supports the actions of his "comrades" from the NRA.
"I urge everyone who is prepared to fight 'Putinism' not in words, but with action, to join our ranks," he said.
The Russian Investigative Committee said Sunday it believed the blast that killed Dugina near the village of Velyki Vyazomy in the suburbs of Moscow was no accident.
"Taking into account the data already obtained, the investigation believes that the crime was pre-planned and was of an ordered nature," the investigative committee said in a statement.
Newsweek has contacted Russian and Ukrainian authorities for comment.
Update 08/22/2022 1:06 p.m. ET: This article was updated to clarify that Newsweek has not been able to verify Ilya Ponomarev's claims