Russians Offered Three Times Average Salary to Fight in Ukraine
Russians are being offered three times the national average salary to participate in Vladimir Putin's war against Ukraine.
According to local media reports, officials in regions including Moscow, and in the Russian republic of Tatarstan, are forming military units to recruit mercenaries nationwide to participate in the Russian invasion of Ukraine.
In Moscow, men who join the "Sobyanin Regiment," which began recruiting on July 1, are promised a monthly salary of 200,000 rubles ($3,400). In contrast, the average salary in Russia is 62,269 rubles a month, according to data from TakeProfit, making the figure more than three times the national average.
Independent Latvia-based Russian-language news outlet Meduza reported that the military unit is at least partially financed from the Moscow budget, and that men up to the age of 60 can enroll.
Residents from other regions have mostly enlisted to join the battalion, according to Meduza, which reported that the men will first undergo training Russia's Nizhny Novgorod region for a month before they are deployed to Ukraine.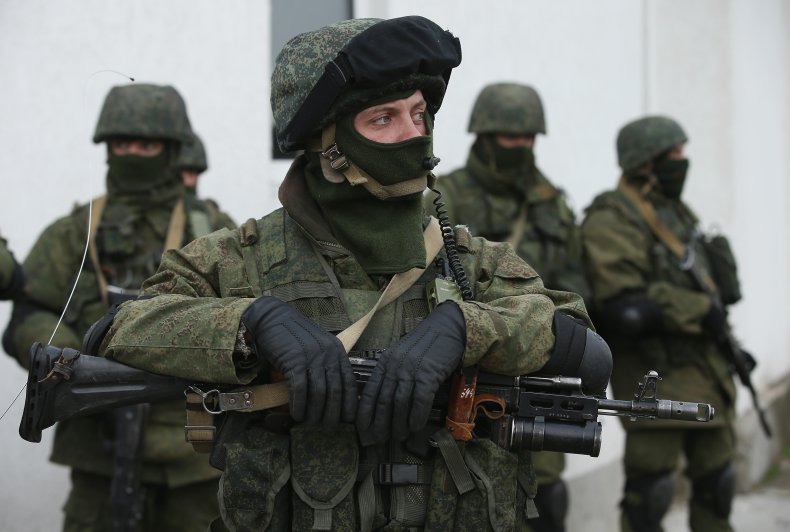 Elsewhere, in Russia's Tatarstan republic, officials are recruiting for two battalions composed solely of volunteers.
The region's Military Commissar Sergey Pogodin told news outlet Tatar Inform in an interview published July 6 that recruitment is ongoing for two battalions, called "Alga" and "Timer."
Men who volunteer to be deployed to fight in Ukraine will receive a one-time cash payment of 260,000 rubles ($4,427) from Tatarstan's budget, and they will also receive a monthly salary of 170,000 rubles ($2,894) from Russia's Ministry of Defense, when in combat.
Pogodin said servicemen will also be entitled to other benefits, such as the enrollment of their children in kindergartens and schools. Requirements to join the battalions include being physically fit for service, and undergoing medical examinations.
The developments come more than four months since Putin launched his full-scale invasion against Ukraine, and as Russia appears to be pushing a recruitment drive.
As Newsweek previously reported, investigative media outlet Important Stories found Russian prisoners in St. Petersburg are being offered freedom and money if they join Putin's war against Ukraine.
Relatives of prisoners serving sentences in the city told the publication that the notorious Russian mercenary Wagner Group is offering to pay 200,000 rubles and an amnesty, for six months of "voluntary" service in the Donbas region—if the prisoners return alive.
And Russian authorities are continuing to recruit contract workers en masse without announcing war mobilization, according to the Ukrainian Center for Countering Disinformation under the country's National Security and Defense Council, which found that more than 22,200 vacancies for contract servicemen have appeared in regional employment centers.
An umemployed man from Tatarstan told Important Stories that he was offered a salary of about 300,000 rubles ($5,126) a month to join Putin's war in Ukraine.
Newsweek is still trying to verify these events and claims, and has contacted Russia's foreign ministry for comment.