Russia's Deputy PM Calls to 'Prepare' for End of Sanctions Soon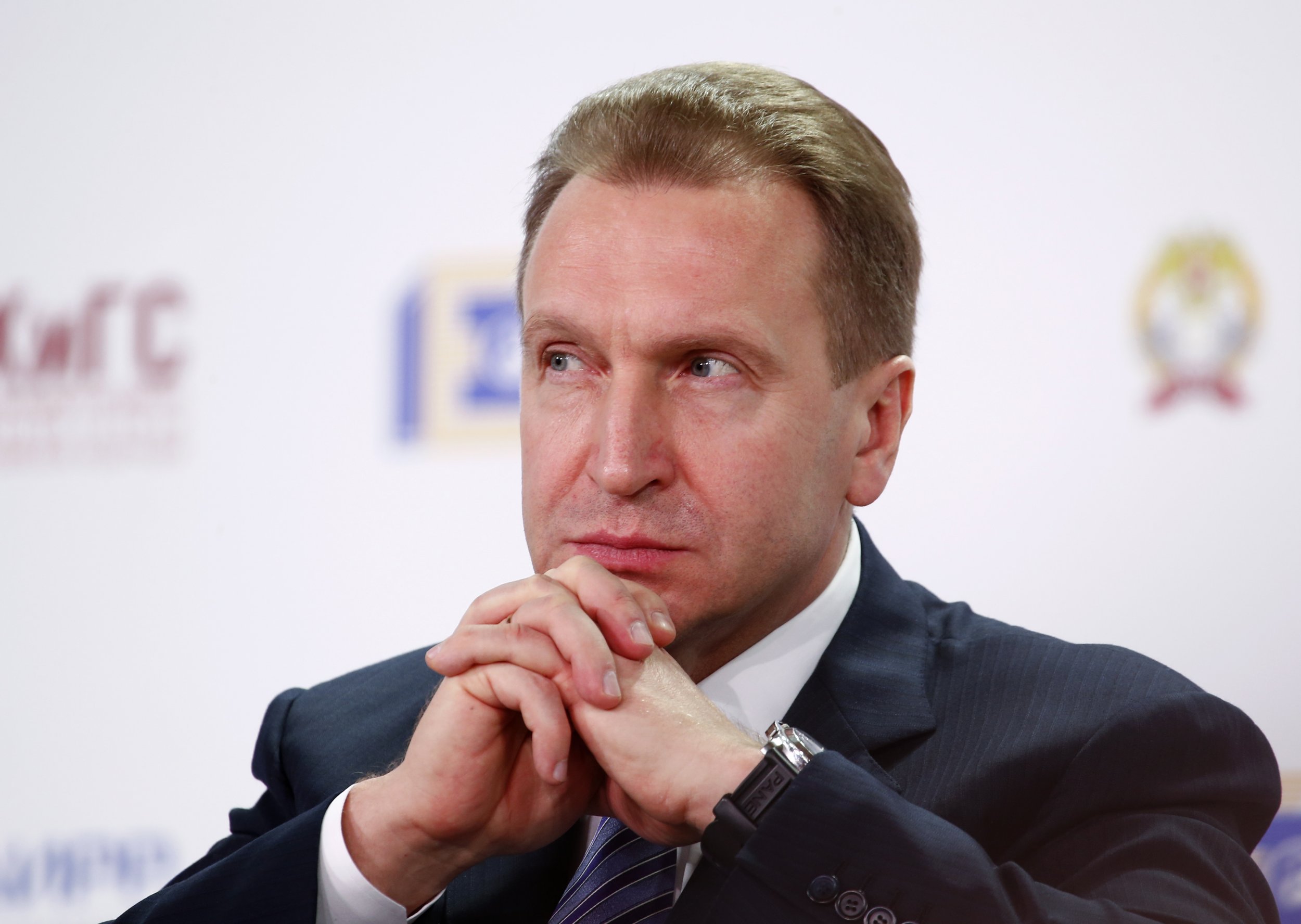 Russian Deputy Prime Minister Igor Shuvalov has predicted western sanctions on Russia will soon end, along with the trade embargo Russia slapped on Western food imports in retaliation.
A series of sanctions were imposed on Russian individuals and companies close to President Vladimir Putin in response to Russia deploying troops in neighboring Ukraine after the country's pro-EU revolution in 2014 neighboring Ukraine's pro-EU revolution in 2014. Although the Kremlin has seldom admitted that sanctions have hurt the Russian economy, which entered a recession shortly afterwards, it has repeatedly called the sanctions illegal and demanded they be lifted.
Shuvalov called on his colleagues to plan as though the sanctions stand-off will end soon, with Russia potentially lifting its own counter-sanctions before the start of 2018, Russian state news agency RIA Novosti reported Friday.
"It is time to understand that sanctions will soon cease being in effect," Shuvalov said at the annual Gaidar Forum. "Or counter-sanctions," he added, referring to Russia's embargo.
"In any case, in my work I, and the ministers of agriculture and the minister of the economy more than anyone, need to assume that counter-sanctions will be lifted."
There has been some indication by U.S. President-elect Donald Trump that he would consider lifting sanctions, as part of a general rapprochement with Russia. Rex Tillerson, his choice for Secretary of State, however. issued a much tougher line on Russia to Congress earlier this week and said that, if confirmed, he would keep sanctions in place for the time being.
What is more, Putin said last year that Russia would try to extend the counter-sanctions "as long as possible," speaking of the apparent positive effects that reduced imports have had on Russian companies. Although this theory has been repeatedly echoed by Kremlin officials, real income has persistently dipped, while state pollsters have shown that the majority of Russians are seeing a price increase in their grocery shopping.
Sanctions are renewed on a regular basis and EU leaders will next discuss them halfway through 2017. According to Shuvalov, Russia's embargo could expire as soon as the last day of 2017, without being renewed, should Moscow's relationship with the west improve.
"How the political agenda will develop, you and I will see," he told attendees of the Gaidar Forum. "A new U.S. administration is arriving and how all of this will feature in the dialog between the U.S. and the EU and how they will speak with us [matters]."
"You know the position of our president, that we are always ready for open dialog, in as much as our partners are ready for it," Shuvalov said. "But I have to to think of my work in the period until December 31 2017 and all players in the market should prepare in the same way. Whether an extension [of sanctions] happens or not, that is politically motivated."