Russia's Lavrov Sees Harder Times for U.S.-Russia Ties Than During Cold War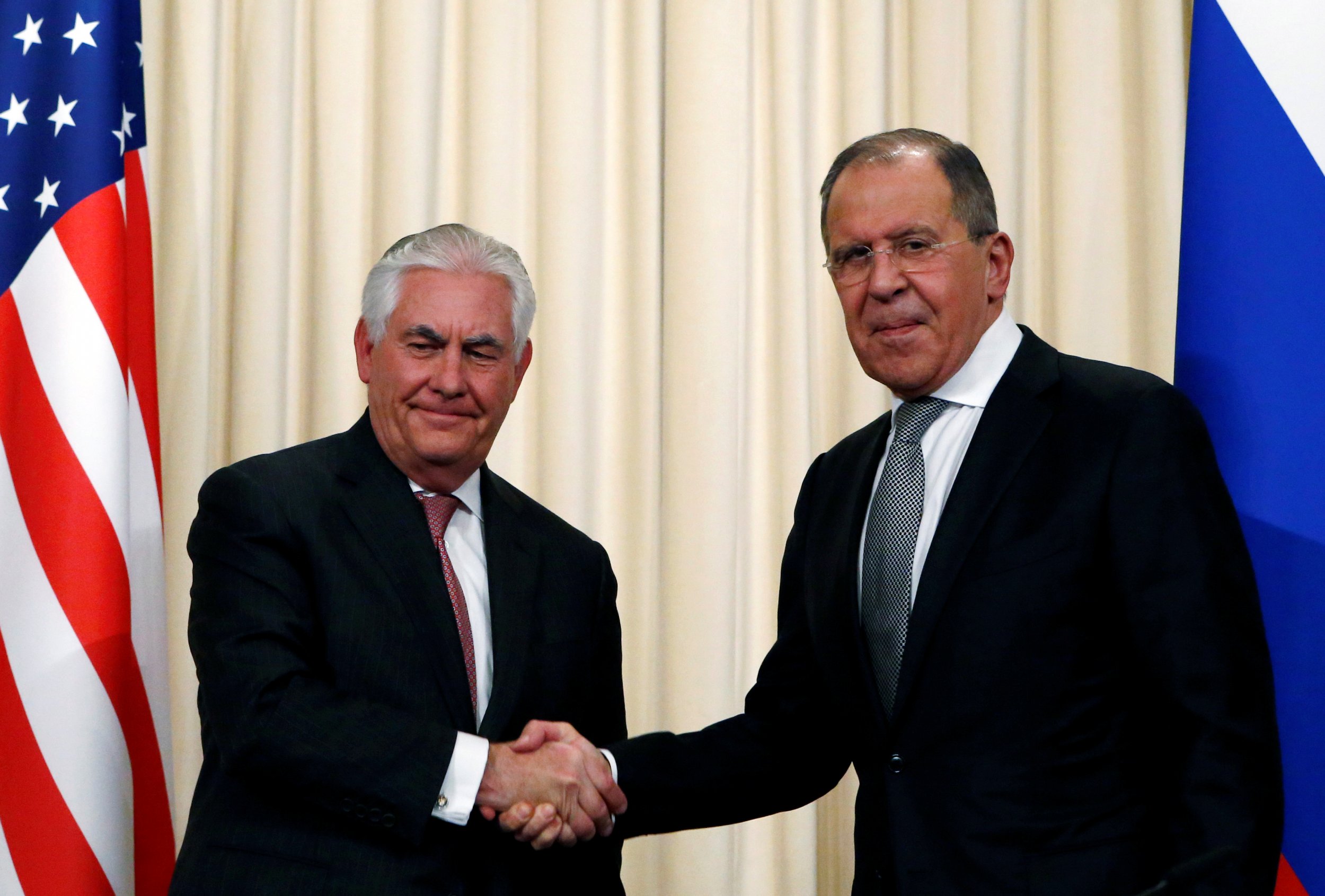 It is harder now to conduct U.S.-Russia ties than it was during the Cold War, Russia's top diplomat Sergei Lavrov said, claiming that unlike before there are "no rules anymore."
"Unquestionably it is harder now," Lavrov told Russia's edition of Esquire magazine of which he makes the cover. "Then, two empires existed - the Western one and the Soviet one - each of which sparked conflicts with its rival on the territory of third countries."
"But it was never on their own borders and never directly," he said. "Even the public rhetoric was softer. At the time, neither camp overstepped the boundaries of the permissible."
Speaking about the administration of U.S. President Donald Trump, Lavrov said that the Kremlin's current mood towards it was one of "anticipation."
He claimed U.S. policy today had seemingly not changed course with regards to Russia because appointees of the previous administration still had roles in government. "We cannot come to fully fledged work when Trump's team is not yet formed."
Lavrov noted that he considered it commonplace for a U.S. president to take their time assembling their team, estimating that it took President Barack Obama months to do so and guessing Trump would be able to do it faster.
Although all of Trump's appointments are yet to be approved by Senate and no deputy secretary of state appointed, the administration boldly broke its passivity towards Russia earlier this month with a military strike against Russian ally Syria, after a reported chemical attack sanctioned by the regime on civilians.
Far from a continuation of Obama's policies, the strike prompted the Kremlin to definitively say that relations between Moscow and Washington had deteriorated under Trump. It is not clear whether Lavrov gave the interview before the strike.
In lighter parts of the interview Lavrov spoke about his love of football, it being one of the few sports he played and his love for football club Spartak Moscow.
"I am constantly thinking about Spartak," he answered when asked what he does when other diplomats do not heed his words.