Russia's Putin Is More Popular Than Ever: State Poll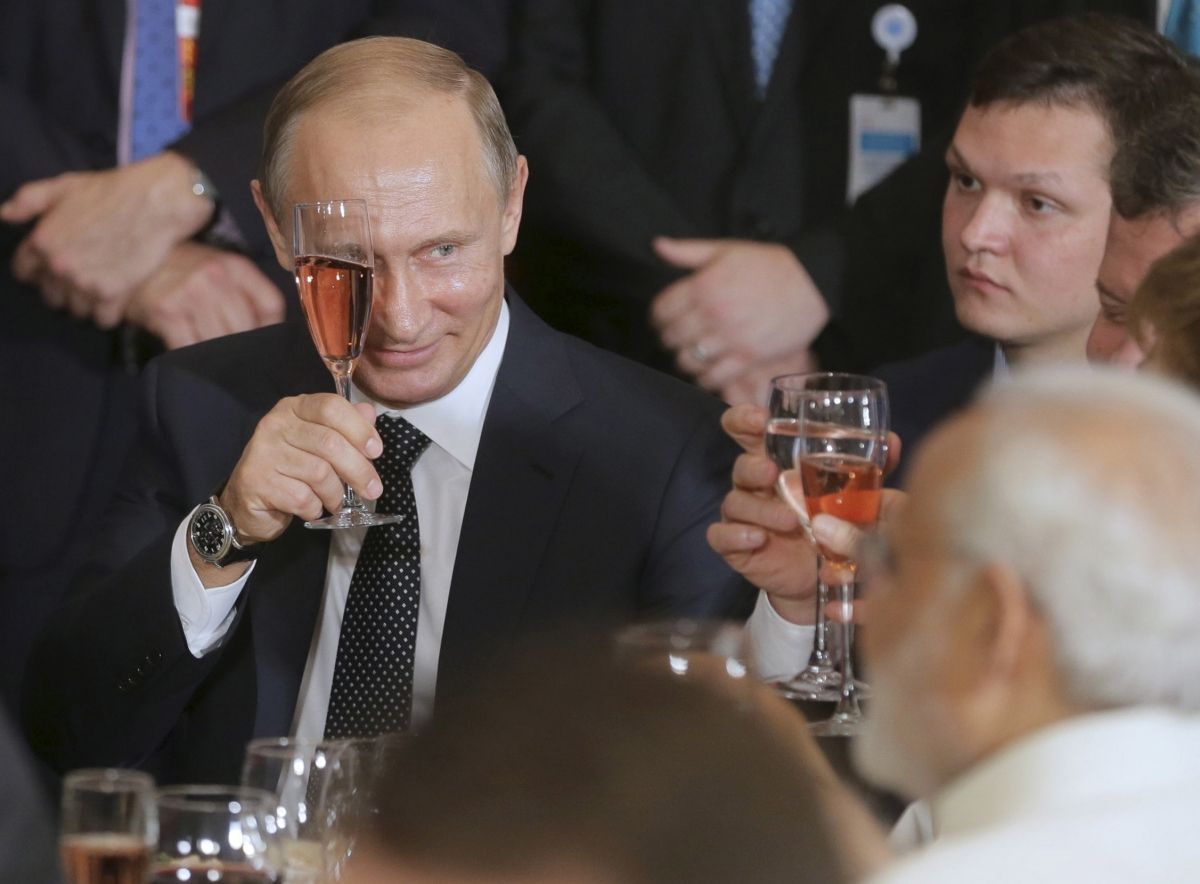 Russian President Vladimir Putin's approval rating has reached a historic high among his countrymen amid his government's aerial campaign in Syria, according to state-owned national survey agency WCIOM.
Published on Thursday, the survey shows 89.9 percent of Russians approve of Putin, beating his record rating of 89.1 percent in June of this year. Putin's rating has been almost inversely proportional to drops in relations with the West. His last major surge in approval came during the annexation of Crimea from the territory of Ukraine.
According to WCIOM, his approval rating jumped 12 percent to 76 percent in March 2014, compared with the month before. The subsequent backing of pro-Russian rebels in eastern Ukraine appeared to propel his popularity even further, as it climbed to 82 percent the following April. Since then his approval rating has stayed above 80 percent.
Putin has been elected president three times, each with lower levels of support than his current approval rating. He was first elected in 2000, with 53 percent of the vote, and then re-elected with 71 percent in 2004. After a term as prime minister—the Russian constitution prohibits a leader from serving three consecutive terms as president—Putin was elected again in 2012 with 64 percent.
WCIOM, which stands for Russian Public Opinion Research Center, is a state pollster that has been tracking Putin's popularity since the start of his third term as president in 2012. In February, a poll by an independent agency, the Levada Center, found that Putin's popularity was 86 percent.
The poll was conducted last week across 46 of Russia's 85 regions, surveying a proportional sample of 1,600 citizens. Russia's actions in Syria have had a clear impact on Putin's popularity, as 26 percent of Russians pointed to the country's continued backing of Damascus as the most memorable issue on the news agenda.
The second most memorable issue was the generally worded "events in world sports," which only attracted the attention of 9 percent of respondents.
The pollster remarked that Putin's growing popularity appears to be "primarily connected to Russian airstrikes in Syria."
Russia has been bombarding various groups opposed to Syrian leader Bashar al-Assad since September. Putin hosted Assad in Moscow earlier this week on the Syrian leader's first trip abroad since 2011.
Critics of Putin have argued that similar estimates of his popularity come as a result of a deliberate move by the Russian establishment to allow major opposition figures the ability to run in elections. Leading opposition activist Alexey Navalny told Echo of Moscow radio station in January that Putin's high approval rating (84 percent at the time) was "a fiction" that has come only as a result of discrediting opposition figures such as himself. Navalny was detained by police after leaving the station and released shortly afterward.