Russia's Sole Athlete at Olympics Branded a 'Traitor'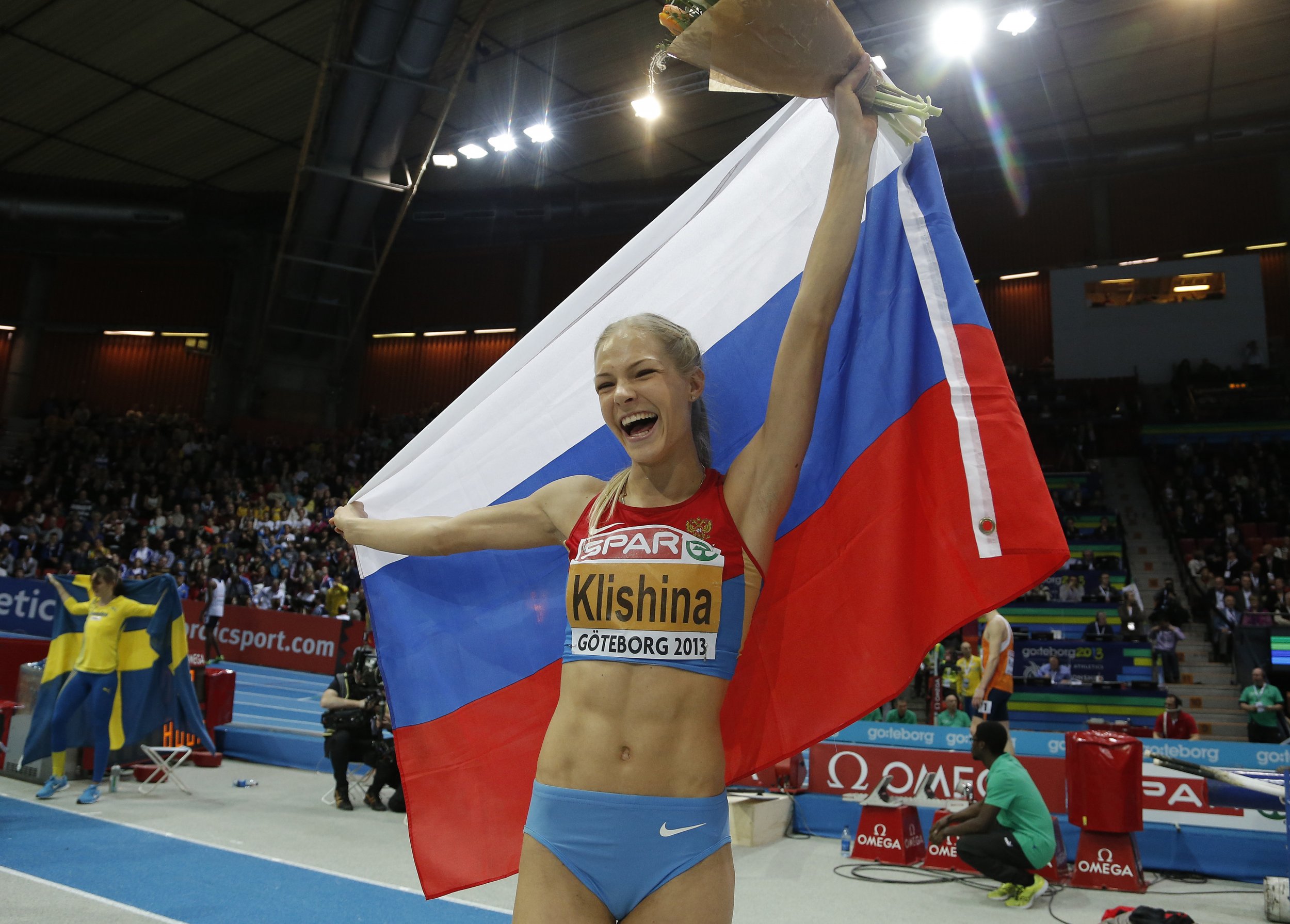 Russia's only athlete allowed to participate in the Rio de Janeiro Olympics has been branded a traitor on social media and told to compete for Ukraine instead.
The country's track and field athletes were banned from competing in the upcoming Olympics in Brazil over allegations of mass doping. Long jumper Darya Klishina was granted permission by the International Association of Athletics Federations (IAAF) to compete, as they announced she met "exceptional eligibility criteria" over the weekend.
Her post of gratitude to the IAAF and supporters on social media was met by a wave of criticism in Russia, where many felt she showed little solidarity for other Russian athletes who would not compete.
Klishina may not technically be representing Russia at the Olympics and her Facebook page was flooded with comments accusing her of turning her back on her country and colleagues.
"You will not be getting any support from Russians," one commenter declared, while another barked "change your flag to the American one."
"You betrayed the Russian flag and they let you in," a third commenter, whose message has acquired nearly 300 likes. "They need traitors."
Klishina told Russian state media that she did not consider herself a traitor and was hoping that the decision to ban Russian athletes is reversed.
But the coach of Russia's most decorated active athlete, pole vaulter Yelena Isinbayeva, branded Klishina's decision to thank IAAF "humiliating" in an interview with Russian channel Match TV as the same organization banned other athletes from participating.
"It is very unpleasant," he said. "She approached with gratitude the organization that mistreats and humiliates Russia. This is a country where Darya was born, where she began her career under good coaches. Then she changed them, and went to America."
Maxim Suraykin, leader of political party the Communists of Russia, told Moscow radio station Govorit Moskva that "it is perfectly reasonable (Klishina) should compete for Ukraine," because of her lack of solidarity with Russian athletes. His party has been a hardline critic of Ukraine's new pro-Western government.
Sergey Yepishin, another athletics coach for the Russian team, said he also partially agreed that thanking the IAAF is unacceptable, but told Russian magazine Sobesednik that he did not consider Klishina a traitor. "If she agrees to compete under the terms given to her (by the IAAF) she has every right to compete."
Indeed, Klishina has also received messages of encouragement, with Russian Senator Tatyana Lebedeva among her supporters, telling news site Life she could relate to the 25-year-old.