Russia's losses during its invasion of Ukraine forced Russian President Vladimir Putin to change his goals, according to British intelligence.
The Kremlin initially did not anticipate facing widespread resistance from the Ukrainian people, the British Ministry of Defense wrote in an intelligence update on Tuesday. However, since the war began at the end of February, Ukrainians have fought back against Russian troops and limited their progress, revealing a weakness in Russia's strategy apparent during Moscow's hollow Victory Day commemoration Monday.
This "miscalculation" has led to Moscow's "unsustainable losses," according to the British defense ministry.
The assumption that Russian forces would be met with little resistance reportedly led them to carry out the opening phase with a "light, precise" approach meant to achieve a quick win without a significant loss.
But when a timely victory did not occur, the Kremlin changed its goals to a reduced operational focus, British intelligence wrote.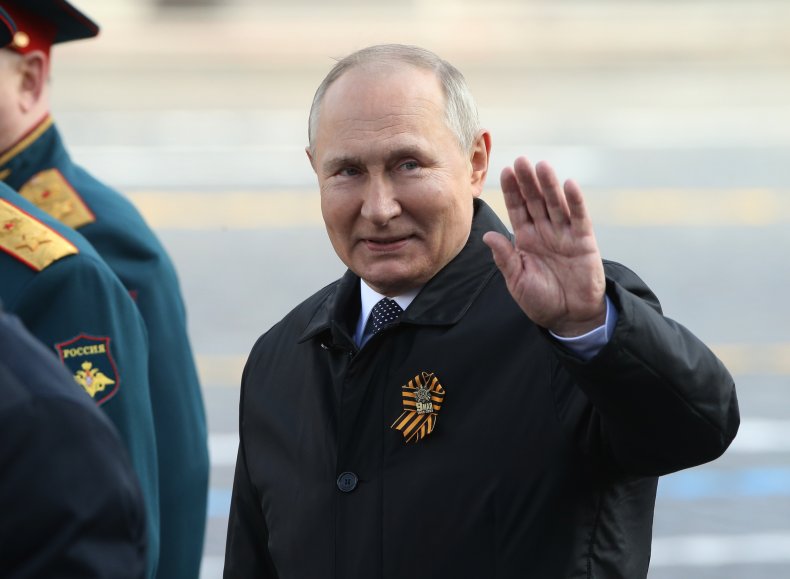 Putin's failure to orchestrate a quick takeover of Ukraine was on display Monday during Russia's Victory Day commemoration, a day typically meant to celebrate the defeat of Nazi Germany during World War II.
During the parade, Russia attempted to show off its military power while Putin doubled down on his justification for the invasion, blaming the West and NATO for the conflict. But he was unable to declare any significant military victory during his speech at the parade. As the war edges forward, he had little to show for it on the symbolic Russian holiday.
The president being unable to announce such a success was due to Russia's "underestimation" of how much Ukraine would resist the invasion, according to the British defense ministry.
Since the invasion began, the British defense ministry has been publishing daily intelligence updates. The most recent update came as Russia's losses mounted.
Russian troops on Tuesday appeared to be retreating from areas around the northeastern Ukrainian city of Kharkiv while Ukrainian forces made advances north and northwest of the city. However, Russian forces also achieved some success, including taking over the village of Velyka Komyshuvakha, located near Izyum.

Ukraine has said Russia suffered significant losses during its invasion, including the loss of 26,000 troops as of Tuesday. They have also insisted Russia has lost 1,170 tanks, 199 aircraft, 41 pieces of special equipment, and 519 artillery systems, according to Ukraine's Ministry of Defense, though these claims could not be independently verified and Russia offered a much lower number in its latest report in March.
Russia, meanwhile, has claimed the losses of at least 23,367 Ukrainian soldiers, though Ukraine has only said as many as 3,000 soldiers have died.
Experts have speculated that Putin knows he cannot win the war. Retired U.S. Army Lt. Gen. Keith Kellogg said on Monday he believes Putin could be looking "at maybe a way out of this thing." Though others have warned that Putin could eventually use nuclear weapons if he becomes desperate due to setbacks.
Newsweek reached out to the Russian Ministry of Foreign Affairs for comment.