Ruth Bader Ginsburg Health Update: Supreme Court Justice Has Cancerous Lung Growths Removed
Supreme Court Justice Ruth Bader Ginsburg underwent surgery on Friday to remove cancerous nodules from her lungs, according to a statement from the Supreme Court.
In the statement, the Supreme Court said the nodules were malignant and were discovered during tests performed right after a fall in November.
"Justice Ruth Bader Ginsburg underwent a pulmonary lobectomy today at Memorial Sloan Kettering Cancer Center in New York City. Two nodules in the lower lobe of her left lung were discovered incidentally during tests performed at George Washington University Hospital to diagnose and treat rib fractures sustained in a fall on November 7," the statement read.
"According to the thoracic surgeon, Valerie W. Rusch, MD, FACS, both nodules removed during surgery were found to be malignant on initial pathology evaluation. Post-surgery, there was no evidence of any remaining disease. Scans performed before surgery indicated no evidence of disease elsewhere in the body. Currently, no further treatment is planned.
"Justice Ginsburg is resting comfortably and is expected to remain in the hospital for a few days. Updates will be provided as they become available," the statement said.
In November, the 85-year-old Supreme Court Justice fell and broke three ribs. Earlier this month, she said her ribs were "almost repaired" during a sold-out event to honor her at the Museum of the City of New York, CNN previously reported.
The Supreme Court Justice also noted that she went back to her full workout with her trainer in early December.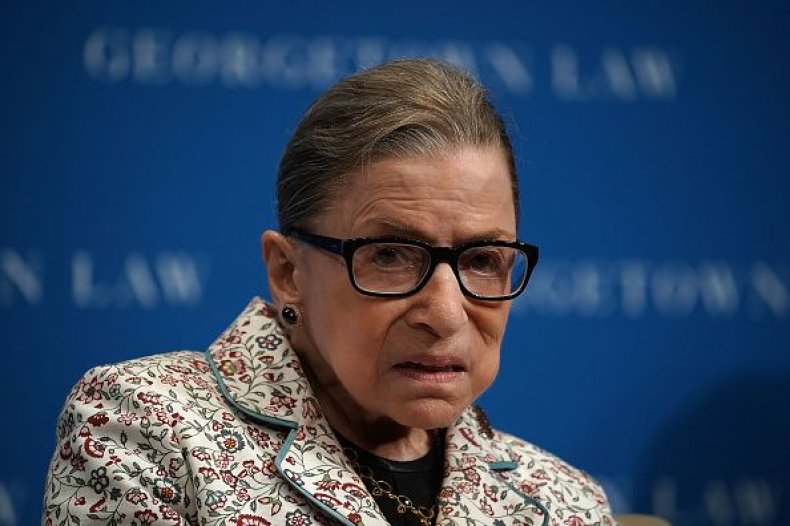 Despite her fall, Ginsberg has not missed a single day of oral arguments in her 25 years on the Supreme Court. She had cracked two of her ribs in 2012 and has survived two different types of cancer diagnoses, according to CNBC.
Earlier this year, Ginsburg said she had "at least five more years" on the Supreme Court before she'd retire at the age of 90, CNN had reported. She said at the time that she was not considering retirement, and said there should not be term limits for Supreme Court Justices.
"I'm now 85. My senior colleague, Justice John Paul Stevens, he stepped down when he was 90, so think I have about at least five more years," Ginsburg said, reported CNN.
"You can't set term limits, because to do that you'd have to amend the Constitution," Ginsburg continued. "Article 3 says... We hold our offices during good behavior. And most judges are very well behaved."