'RWBY' Team Finds Qrow's New Actor, Volume 7 Details Expected at RTX 2019
Rooster Teeth has found the new voice of Qrow Branwen for RWBY Volume 7.
In a post on the Rooster Teeth site, RWBY co-writer and co-director Kerry Shawcross gave a quick update on the upcoming season of the popular series and revealed that Jason Liebrecht will take over voice acting duties in the next season.
"One more thing that's obviously had a lot of conversation around it is who will be voicing Qrow," Shawcross wrote. "2019 has been a wild year for me as I grow and develop my role and responsibilities as a creator, and for my own mental sanity, I'm choosing to move forward on a lot of these topics in a positive light. To that end, I can't think of anything more positive than to have Jason Liebrecht voice Qrow Branwen. We're incredibly excited to be working with him and he's already doing an amazing job."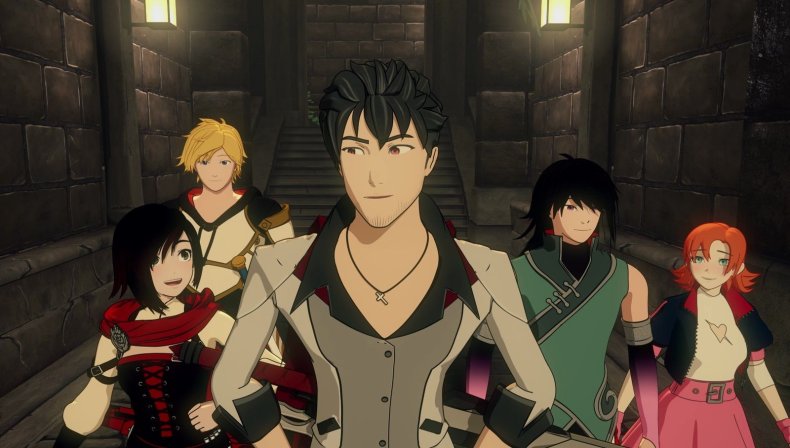 Liebrecht is well-known in the anime community with more than 10 years experience. Some of his more recent voice acting gigs include Champa in Dragon Ball Super, Mars in Black Clover and Dabi in My Hero Academia. He takes over for Vic Mignogna, who has been embroiled in sexual misconduct allegations.
Rooster Teeth severed ties with the actor in February and releasing a statement that reads, "Effective today, Vic Mignogna is no longer a part of the cast of RWBY and Rooster Teeth is ending all associations with Mignogna. This will not affect the creative content of RWBY."
Mignogna began voicing Qrow in 2015 with RWBY Volume 3 and continued his role until this past season.
Fans looking for more information on RWBY Volume 7 will find it at this weekend's RTX festival, a celebration of all things Rooster Teeth, in Austin. The RWBY panel will take place Friday and provide updates on the series and upcoming season. Shawcross assures fans that an upload of the panel will go up on the Rooster Teeth site after it's over for those who can't attend in person.
"RWBY 7 is going really well. I'll talk about it more at the panel, but we're off to a really strong start this year," Shawcross wrote. "We're changing some things up (in some really positive ways) and I think it's already showing some great results. I promise I'll give more details at RTX."
Some other teases for the RWBY panel involve games, books and more. A release date for RWBY Volume 7 has yet to be announced, but the RTX panel could provide that information.
RTX 2019 takes place from Friday, July 5 to Sunday, July 7.