Seven Times Ryan Reynolds Mocked the 'Green Lantern' Movie
Ryan Reynolds has never been shy about voicing his opinion on the infamous Green Lantern movie.
The 2011 superhero flick was widely panned by critics and has become the subject of much criticism over the years, largely by Reynolds himself.
Despite the film's bad rep, it's gaining a following on streaming services and a new generation of superhero fans are watching the DC Comics movie for the first time. Just so everyone knows what they're letting themselves in for when they press play on Green Lantern, here's seven times Ryan Reynolds has referenced the movie.
Deadpool reference
Playing self-referential anti-hero Deadpool proved to be the perfect vehicle for Reynolds to poke fun at his failed superhero past.
In 2016 movie Deadpool he makes a clear reference to Green Lantern when he begs his captors not to make his super suit green -- "or animated."
A Green Lantern collectors card featuring a smiling Reynolds can also be seen in the memorable opening credits scene.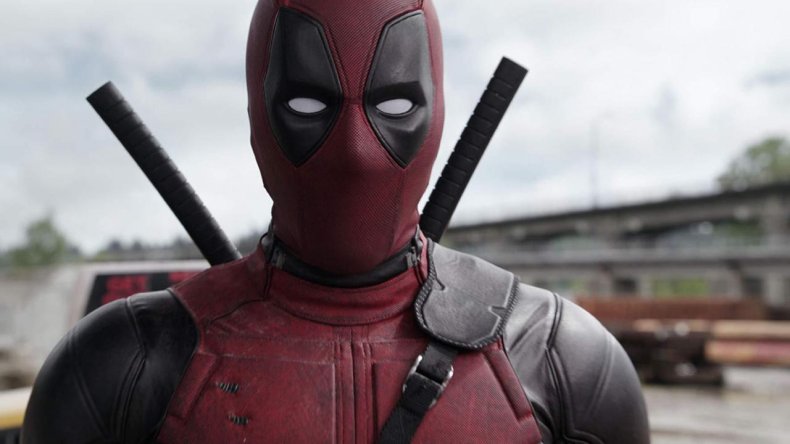 Deadpool 2 reference
If the first Deadpool movie's reference broke the fourth wall, Deadpool 2's joke smashed it down.
In the hilarious time-traveling post-credits sequence, we see Ryan Reynolds looking at the "beautiful" script of Green Lantern. All of a sudden, blood spatters all over the script and we see a smiling Reynolds fall forwards as Deadpool shoots him in the head before saying "You're welcome, Canada."
Deadpool also addresses his controversial debut in X-Men Origins: Wolverine where, once again, he shoots his previous self in the head.
Apologizing to David Beckham
On the press tour of Deadpool 2, the character filmed a promotional trailer with British soccer star David Beckham, apologizing for making fun of his voice in his first movie.
Beckham retorts that Deadpool, or Reynolds, should apologies for a string of movie flops including "Green Lantern, R.I.P.D., Self/less and Blade: Trinity."
"Dumb super power" with Stephen Colbert
During an appearance on The Late Show with Stephen Colbert in 2017, Reynolds once again made a sly dig at Green Lantern, this time during a skit with the host Stephen Colbert.
Colbert starts to describe his ideal superpower but it sounds suspiciously like the powers used by Green Lantern. After a pause, Reynolds simply replies saying "Wow, that's a really dumb super power."
Twitter warnings
Reynolds has never shied away from expressing his opinion about Green Lantern on social media but he gave a stark warning to a fan in April 2020.
On Twitter @Oliver__u directed a message at Reynolds and asked, "Green Lantern is available to rent for $0.99 on Apple TV, it's been 9 years... should I do it?"
As @VancityReynolds, Reynolds simply replied, "Walk away."
Forgetting the movie existed with Taika Waititi
The 2011 movie featured a little known actor at the time called Taika Waititi in the role of Thomas Kalmaku. Waititi would of course go on to international fame, directing Thor: Ragnarok and writing the Oscar-winning Jojo Rabbit.
Reynolds and Waititi teamed up again in the recent movie Free Guy. During the movie's press tour, the pair staged a mock interview where they claimed they had no memory of ever working together. Co-stars Joe Keery and Jodie Comer seem positive that they'd previously worked together in Green Lantern though.
Watching Green Lantern for the first time
Ryan Reynolds decided to give his superhero movie a second chance on St Patrick's Day this year as he announced that, with the help of a good amount of Aviation Gin (his brand), he was going to do something he's never done, "actually watch Green Lantern."
He live-tweeted his experience, commenting that the "protagonist seems reckless but likable" and "Do you have any idea how weird it is to act while being attacked by invisible space energy?"
He revealed he still own the famous ring that Hal Jordan wields in the movie to get his powers. He also shared screen grabs of the movie, slyly asking his followers if they could spot the CGI.
He ended his experience by complementing the movie he had previous extensively mocked. He wrote: "Maybe it's the Aviation Gin talking, but #GreenLantern was nothing to fear! Hundreds of incredible crew and cast members did amazing work -- and while it's not perfect, it ain't a tragedy. Next time I won't wait a decade to watch."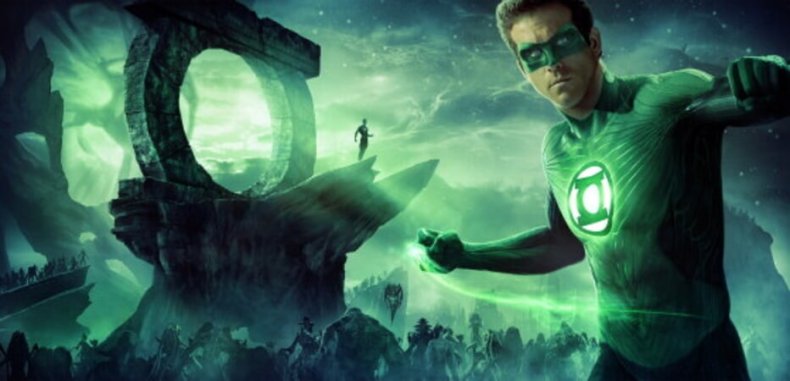 Green Lantern is available to watch on Netflix now.