Why Donald Trump Is Like ISIS, According To London Mayor Sadiq Khan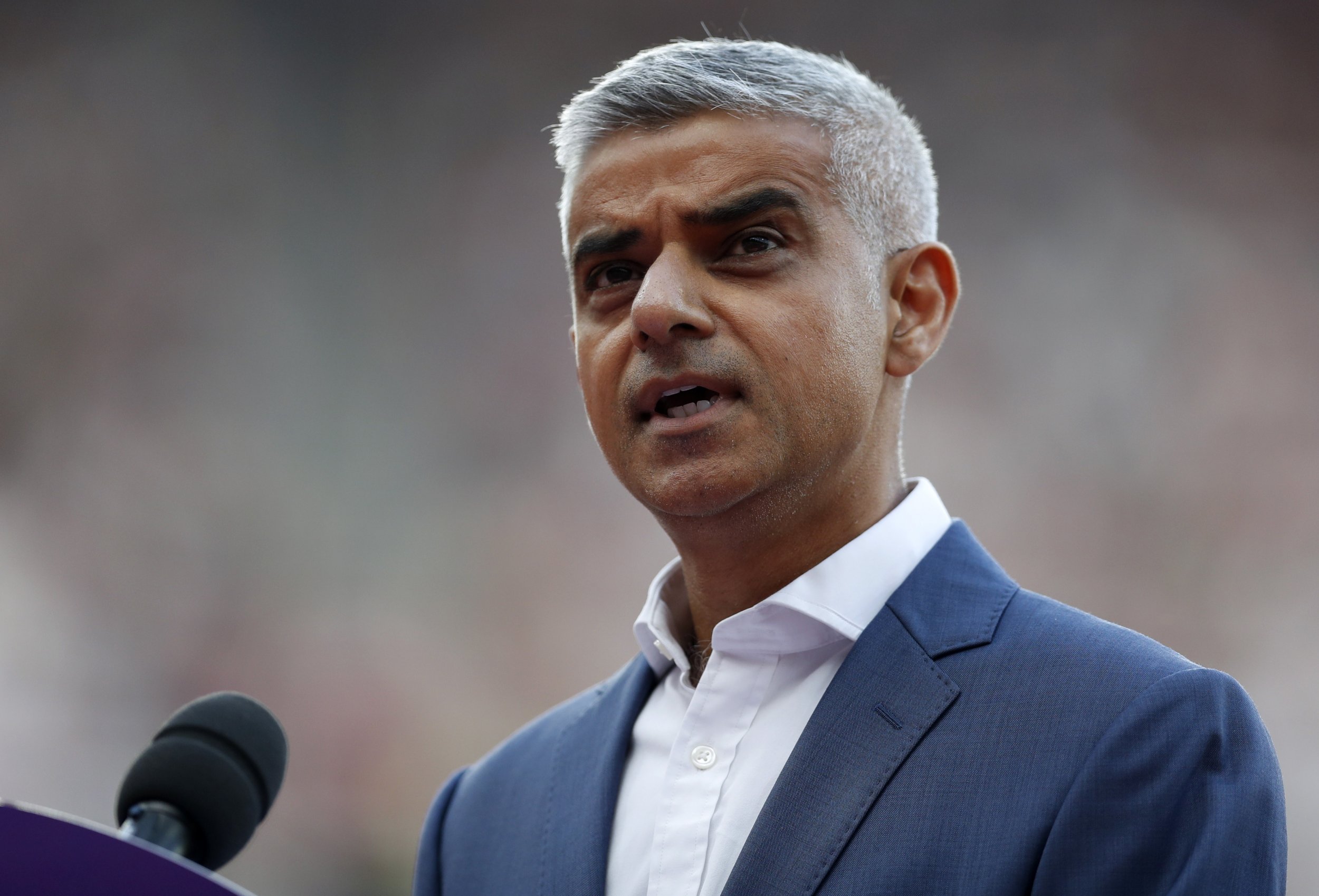 London's mayor Sadiq Khan has repeated his view that Donald Trump shouldn't be greeted with a British state visit, while comparing some of the president's arguments to those of the Islamic State militant group (ISIS).
Speaking at an event organized by the Guardian newspaper at the annual conference of his opposition Labour Party, the mayor, who is the first Muslim to run a major western city, said he was outraged by a suggestion, during Trump's election campaign, that the future U.S. president would make an exception for Khan on his proposed ban on Muslims travelling to the U.S.
"My view was firstly 'I'm not exceptional' and secondly 'Think about what you are saying.' Because what you are saying is not dissimilar to what Daesh or so-called ISIS says," Khan said, in comments reported by Haaretz.
"They say that there is a clash of civilisations, it is not possible to be a Muslim and a westerner, and the west hates us. And you are inadvertently playing their game, you are helping them."
Khan said that the idea of inviting Trump for a formal "state visit" to the U.K., which would include a meeting with the Queen, is "wrong."
British Prime Minister Theresa May extended an invite for a state visit when she first visited Trump at the start of the year, but no date has yet been confirmed and plans are still in an early stage.
Khan and Trump have long feuded, but following a terror attack on the London Bridge district in June, their conflict escalated. Khan was baffled by Trump's attack on him for allegedly downplaying the seriousness of terror attacks.
Trump tweeted that Khan had said there was "no reason to be alarmed" about the attack, which killed eight people.
But this was an out-of-context quote from a statement put out by Khan, which simply urged Londoners not to be alarmed by an increased police presence on the streets.
A spokesman for Khan said at the time that the mayor "has more important things to do than respond to Donald Trump's ill-informed tweet that deliberately takes out of context his remarks urging Londoners not to be alarmed when they saw more police —including armed officers—on the streets."