Trump's 'Stunning' Attack on London Mayor Sadiq Khan is 'Indefensible,' Ex-CIA Chief Says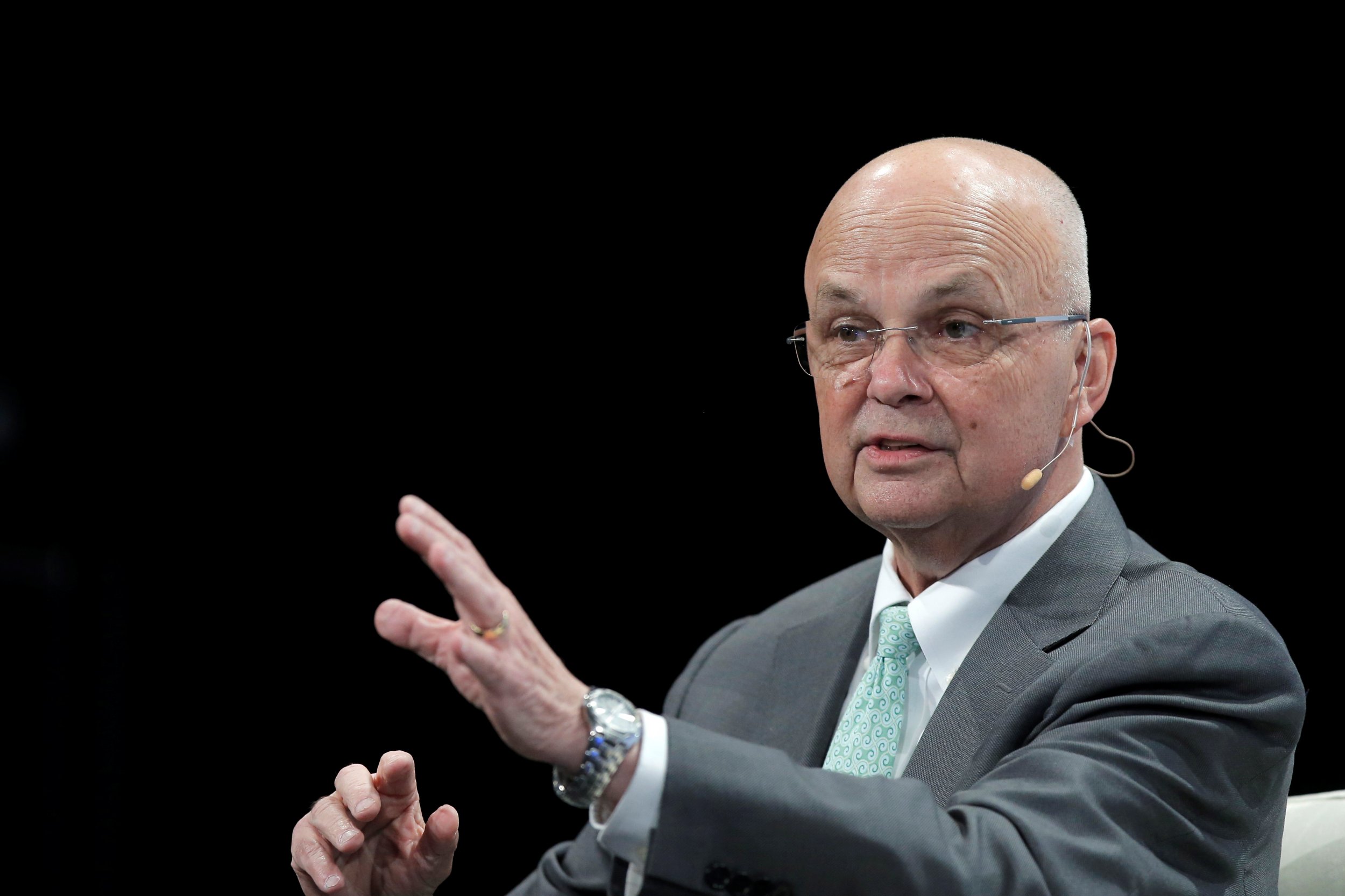 President Donald Trump's criticism of London Mayor Sadiq Khan in the wake of the attack in the city on Saturday was "stunning" and "indefensible," according to Michael Hayden, the former head of the CIA and the National Security Agency.
In an interview with The Guardian on Wednesday, Harden said: "How could anyone with a sound view of terrorism, the effects of terrorism, the Anglo-American relationship, the special intelligence relationship—how could anyone with any of that in their background believe that what was tweeted was a good idea."
Trump tweeted an out-of-context remark by Khan on Sunday morning: "At least 7 dead and 48 wounded in terror attack and Mayor of London says there is 'no reason to be alarmed!'" The tweet was met with swift criticism; Khan urged the public not to be alarmed by the increased police presence on the streets of London in the days following the attack.
After Khan's team flagged the error, Trump doubled down and tweeted that Khan made a "pathetic excuse."
Related: Does Donald Trump have an anger problem?
While Hayden declined to say whether Trump's invitation to the U.K. should be cancelled by the British governent, he said the relationship between the U.S. and the U.K. would weather the "blows it had suffered in the past 135 days," the length of time Trump has been in office. The relationship does, however, need "nourishing," he added.
Khan has called for the president's invitation to be rescinded in the wake of his comments.
Hayden also said that a senior staff member in the British government informed him that the mood in London was "incandescent." Hayden said: "I told him: 'Would it help you at all if I made the claim that we are more angry than you?' He said: 'A little'."
Hayden, who served under President George W. Bush, criticized Trump during the election campaign. He spoke to The Guardian during a visit to London and Oxford, one day before former FBI Director James Comey is scheduled to testify in Washington before the Senate Intelligence Committee on potential links between the White House and Russia.