'Be Safe': Gymgoer Issues Warning After Man Allegedly Took Photos of Her
A woman named Stephanie Lim, a nursing student living in California, is issuing a warning to other women after she was alerted that a man was allegedly taking photos of her at the gym.
The viral TikTok, captioned, "Please be safe out here ladies... I would have never thought this would ever happen to me, but it did... #fyp #citysports #foryoupage," has been viewed 2.6 million times and liked over 525,000 times since it was shared on January 28.
A Mindbody report found that 57 percent of women have at one point felt "inappropriately looked at" while working out. In addition, 37 percent of women respondents are also "more likely" at risk of receiving "unwanted romantic attention" while at the gym.
The video, shared by Lim via her TikTok @vniel, started off with the woman wearing workout clothes with a mask on. "So here's what I first wore to the gym..." the screen read. Next, viewers see Lim in a sweatshirt. "And this is why I had to change..." the screen said as Lim held a thumbs up.
The next clip featured Lim talking to gym personnel with the camera facing a window showing her shoulder. She explained to a person not filmed that she went to the bathroom and a woman came in to tell her that a man wearing an orange sweater was taking pictures of her. The good Samaritan happened to be behind the man and saw what he was doing.
He was allegedly "checking" her out as she went to the bathroom as well. "I have never had this happen to me before... And I've always seen TikToks of it and admired girls who could confront guys who would take pictures of them..." the screen read.
Lim explained that she was going to cry. Another woman came over asking what occurred, and Lim walked over with her to explain what happened again.
"I was so in shock that I didn't even know what to do and was so uncomfortable I started crying... Also because I'm very shy and knew I wouldn't be able to confront him myself," the screen read.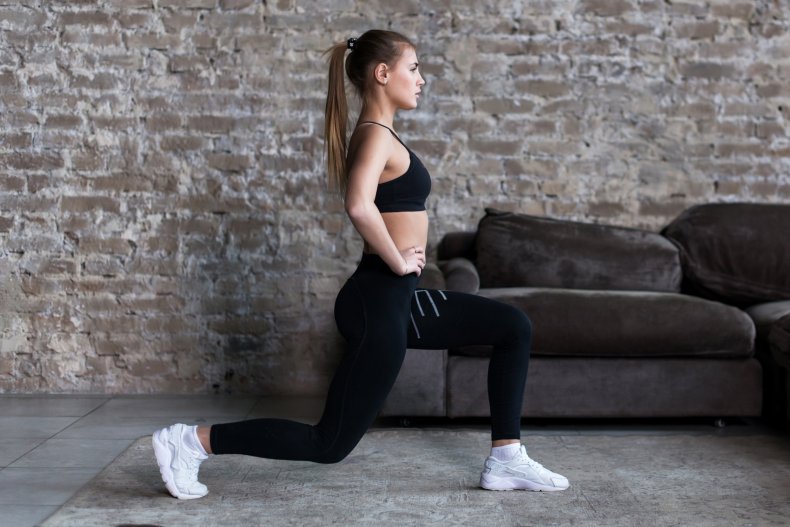 "It just sucks that I can't feel confident anymore in a place that was comfortable for me because guys can't respect women who are trying to work on themselves and minding their business," Lim continued in text.
She admitted again that she was "scared" and didn't want to confront him. In text, she said she was "thankful for Sophia," the one who told her what was going on. She also thanked the gym workers for "helping and comforting" her.
A worker said if the man took a picture that they needed to get his phone and delete it. Another said they were going to talk to a manager about the situation. Lim also added that she would see if she recognized him too.
Before the video cut off, one of the workers hugged Lim, and she also included a photo of the alleged man that took the pictures at the end with a warning to other women.
"Ladies... Please be safe out here and be observant!" she wrote. "I never did because I didn't think it would ever happen to me, but now I know."
In a comment, the creator revealed she didn't want to say anything about the situation "at first because I was so scared." She said she was "scared" he would have seen her telling them about it and then retaliated. However, she's glad she did say something because "otherwise he would've kept doing it to other girls too."
Over 3,200 comments came in over the situation, and people are fully backing Lim and understand how she feels. "This is why I'm scared to go to the gym..." a TikToker said.
Many people praised Lim for saying something despite being scared. "Good job speaking up girl!" a viewer wrote. "Proud of you."
Some had kind words for the staff and how they handled things. "Aw I'm glad the staff was supportive," a TikTok user said.
Another viewer said the way the staff at the gym "comforted you makes me so happy. This happens so often, and I always tell girls at my gym if I see a guy filming them."
Others had their own stories to tell. "I'm so sorry," a viewer said. "I feel your pain in your voice. Happened to me too. I stared down back at him, and he left. Told front desk. They said they've had complaints before of him. I switched locations because I felt disgusted. I hope you're okay."
Another person feels "so sorry," telling Lim to "stay safe." They also added that it's "scary how women can't do anything without having the fear of men."
One TikToker called for an "all girls' gym," adding, "I always feel like there will be guys like this."
Newsweek reached out to Stephanie Lim for comment.