This year has been tough for families around the world and the holiday season, which is usually a time to come together and celebrate, can exacerbate some of the harsh realities of what it means to be living through a pandemic.
The Centers for Disease Control and Prevention (CDC) has advised Americans not to travel this Thanksgiving and keep their celebrations restricted to single households. This did not stop millions of Americans who traveled over the weekend creating some of the busiest travel days the TSA has seen since March. Footage from FlightRadar24, a website that tracks flights around the world in real time, showed U.S. skies filled on Monday, November 23, from 6 a.m. to 12 p.m. EST., Newsweek reports.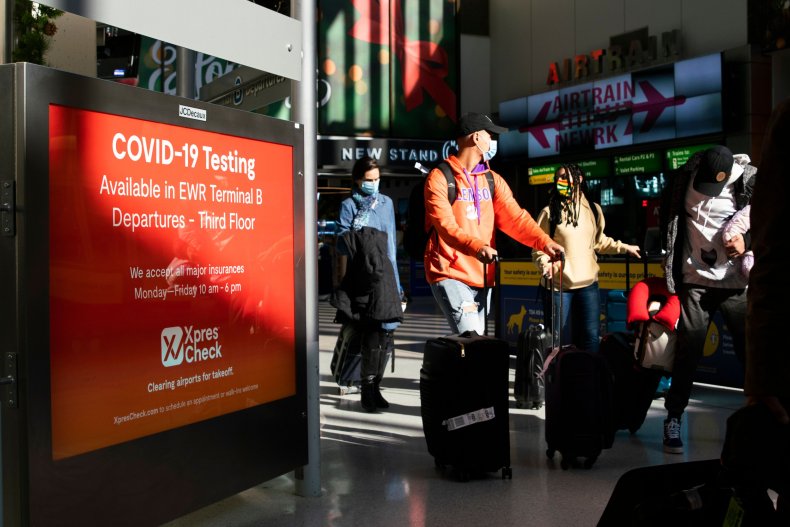 A survey from The Ohio State University Wexner Medical Center found that nearly two in five respondents said they will likely attend a gathering with either more than 10 people or people from outside their household this holiday season. Though, according to data from Mentimeter, which surveyed 1,000 Americans on how they're preparing for Thanksgiving, 34 percent of celebrations will be held either fully remotely or semi remotely, with some family members tuning into dinner virtually abiding more closely to the CDC guidelines.
According to the CDC, if you do choose to attend a celebration with those outside of your household, there are a few things you can do to help protect yourself and others. Bringing your own food, drink, and flatware as well as avoiding any of the areas where food is being prepared is a good step toward reducing the spread of germs.
Throughout the country's fight against the pandemic, the CDC has continued to update and adapt guidelines as new information comes out about the transmission of COVID-19. For Halloween, they provided guidelines for those who wanted to still get in the spirit of the holiday but remain safe. Thanksgiving is no different, and the CDC has a list of classic Thanksgiving activities in order of least to most risky.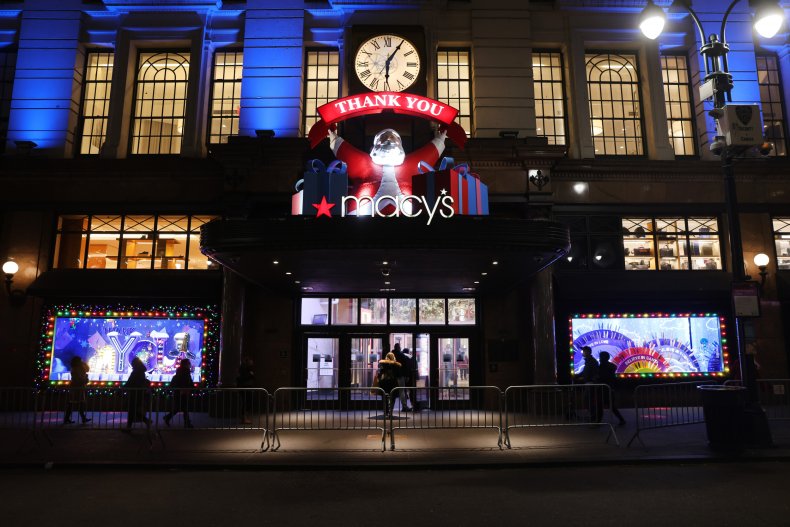 Among the lower-risk activities are having a small dinner with just the members of your household, having a larger but virtual dinner, shopping online instead of waiting in lines to partake in Black Friday shopping, and watching parades and sporting events from home.
In light of the uptick of virtual celebrations, Zoom announced that they would remove their typical 40-minute cap on meetings for all Zoom get-togethers globally from midnight ET on November 26 through 6 a.m. ET on Nov. 27.
Moderately risky activities include things like having a small outdoor dinner with family and friends or attending smaller outdoor sporting events with safety precautions in place. The highest risk activities are indoor meals with people outside of your household, attending crowded parades, and participating or being a spectator in a crowded race. While it might break tradition to not take part in some of these things, medical experts are encouraging people to seek out alternatives this year.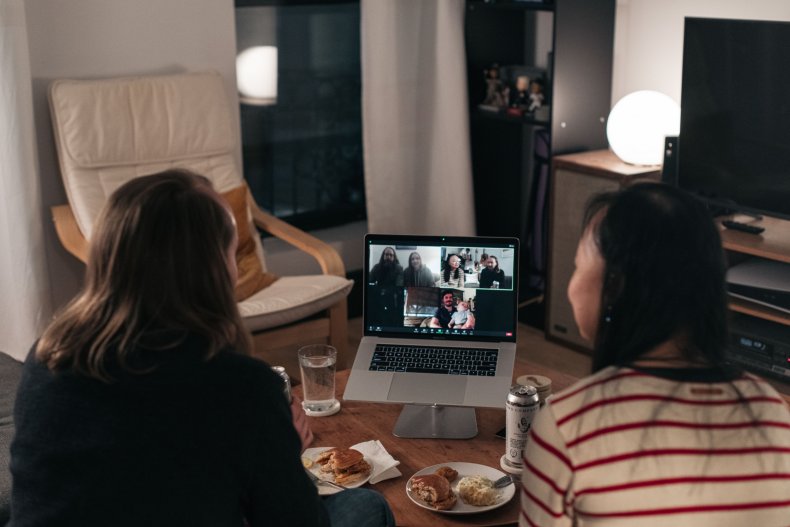 Need some help thinking of ways to maintain some normalcy from a safe distance? Here are some safer alternatives to Thanksgiving traditions.
Risky Activity: Going shopping in crowded stores just before, on, or after Thanksgiving
Safer Alternative: Online Shopping
The tradition of Black Friday shopping goes back over 100 years though, recently, even pre-COVID-19, so much of it has gone online. Beyond Black Friday, deal hunters can also expand their shopping onto Cyber Monday — the Monday after Thanksgiving, for even more savings. This year, according to BlackFriday.com, many stores opened up their Black Friday deals earlier than ever before.
Some big retailers like Target and Walmart which often get the brunt of Black Friday shoppers have announced they will be closed on Thanksgiving this year. REI established #OptOutside in 2015, closing all their stores while encouraging shoppers to spend Black Friday outside. While many people have already caught onto the trend of shopping online versus in-store, this year it is even more important to keep shopping virtual.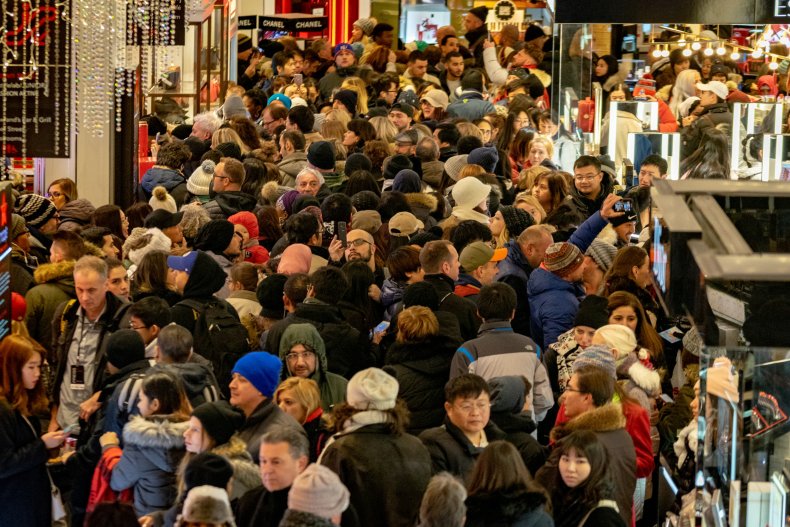 Risky Activity: Participating or being a spectator at a crowded race
Safer Alternative: Virtual Races
While running a 5K on the morning of a holiday pretty much devoted to food might not sound intriguing, for many people it is part of their Thanksgiving tradition. All of the marathons in major cities were canceled this year due to COVID-19 safety precautions and Turkey Trots were no different.
If you're still looking to work up a sweat on your own, many national organizations are offering virtual 5Ks this year. The YMCA Buffalo Niagara Turkey Trot in Northern New York, which also happens to be the oldest footrace in the world, is taking their race virtual as they celebrate their 125th race. Across the country in California, the Turkey Trot Los Angeles is going digital this year while still supporting the Midnight Mission, an organization that assists those experiencing homelessness. America's Turkey Trot is nationwide virtual event where runners across the country can compete and everyone will receive a "pumpkin pie inspired" medal for finishers — by mail.
Risky Activity: Attending crowded parades
Safer Alternative: Watch from Home
One of the biggest events of Thanksgiving is the Macy's Thanksgiving Day Parade. Giant balloons and floats gliding through the streets of New York City is an iconic Thanksgiving tradition. This year the parade will still happen, but like many things, it will look much different than in years past. The balloons will still take flight but there will be no audience lined along streets and some musical performances have been pre-recorded to be shown the day of.
Risky Activity: Attending large indoor gatherings with people from outside of your household
Safer Alternative: Print-out relatives
From the start of the pandemic, one of the consistent guidelines has been to limit time spent indoors without masks. Of course, it is impossible to keep masks in place for the duration of a meal, thus making large indoor meals a risky activity. In addition to tuning in virtually with family members from afar, what if you could make it feel like a full house? Groupon is offering a free service where users can print out "printable relatives" to add to your Thanksgiving table. One couple in Texas actually sent their family cardboard cutouts of themselves to their grandchildren, Newsweek previously reported.
In addition to these risky activities, the CDC also advises against using alcohol or drugs as to not "cloud judgment and increase risky behaviors." As cases continue to spike around the country, these protocols, or similar ones, will likely be in place throughout the holiday season. It is important to stay up-to-date to keep you and your loved ones safe.