Sagging Midsize Truck Sales May Be Sparked By Electrification
The midsize truck market, encompassing the Ford Ranger, Chevrolet Colorado, GMC Canyon, Toyota Tacoma, Jeep Gladiator, Nissan Frontier and Honda Ridgeline took a dip in 2022, dropping 4 percent overall. It might look like the segment is losing steam, but there are plenty of factors that say this is an anomaly and not a trend.
"The slight decline in the mid-size pickup segment in 2022 was likely due to a number of factors, including automaker's prioritization of higher margin nameplates like full-size pickups and lower overall sales volume across the industry, but there is still healthy demand and the slight decline in 2022 shouldn't be viewed as the mid-size market drying up," Paul Waatti, manager, industry analysis, told Newsweek.
With many midsize trucks now the dimensions that full-size trucks were a few decades ago, and with the prices for full-size models increasing corresponding to their larger size, automakers are seeing the midsize market as a target for the budget-conscious buyer, though their expectations for features and equipment are higher than they used to be.
"Over the past decade, midsize trucks have shifted from bare-bones utilitarian trucks to larger, more capable trucks with generous feature sets offered in fewer bed, cab, and engine configurations. By narrowing down buildable configurations with a greater focus on the growing consumer market rather than fleet sales, automakers have reduced manufacturing complexities and key in on higher-priced models, ultimately increasing profitability while still satisfying the majority of mid-size demand," said Waatti.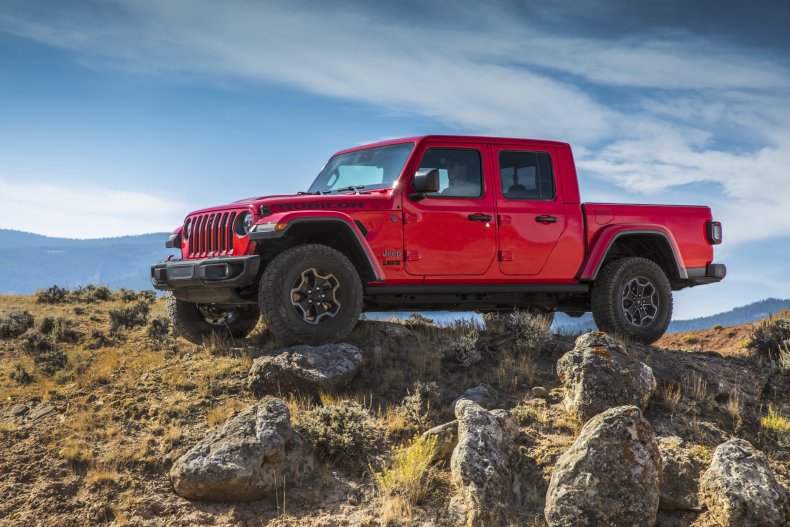 Tim Esterdahl, host of the popular YouTube channel Pickup Truck + SUV Talk agrees, noting that the dynamics between midsize and full-size trucks have shifted.
"Price points have also changed. Traditionally, a midsize pickup was much smaller than a full-size, cheaper to buy and was more fuel efficient than the bigger truck. They were the small truck option for fleets for many businesses with some amenities for consumers with a limited number of features. That simply isn't the case these days," Esterdahl said.
The best-selling midsize truck in the U.S. is the Tacoma, followed by the Colorado, Gladiator, Frontier, Ranger, Ridgeline, and Canyon, respectively.
The most expensive midsize pickup is the Nissan Frontier with a base price of $28,690 for the 2022 model year. The 2022 Toyota Tacoma is slightly lower priced off the bat at $27,150 but can double in price with options boxes checked.
Ford isn't worried about the rising prices of the segment, saying that it has multiple sizes of pickup for buyers to choose from.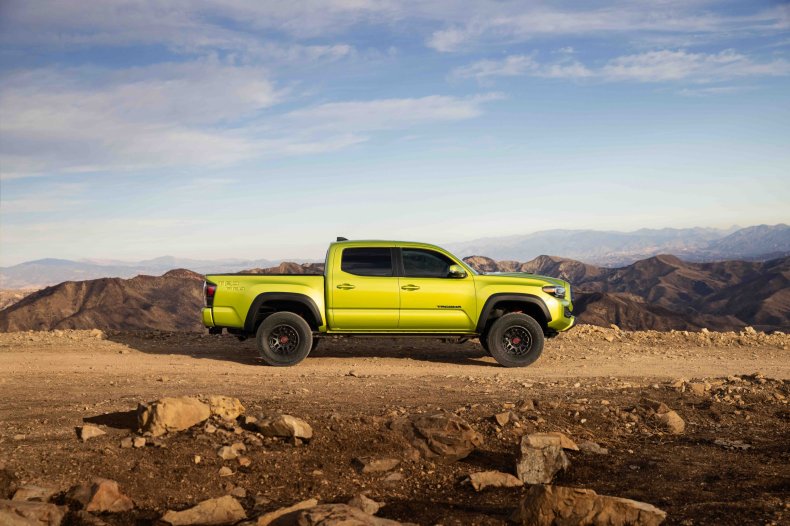 "Auto sales in general were down in 2022 compared to 2021, as parts and supply chain problems continued to impact the entire industry," Dawn McKenzie, manager of Ford truck communications told Newsweek. "The price of any vehicle depends on a variety of factors, including market factors, material costs and features, to name a few. We offer trucks for almost every customer and budget, from Maverick to F-Series Super Duty."
Most analysts expect a bounce back in sales in 2023, especially with several new-generation pickups coming online. But, questions remain about how the electrification of some models might affect sales in this segment. Hybrid and battery-electric models are traditionally higher priced than their gas-powered counterparts.
"The midsize pickup truck segment will grow in the United States in 2023 because almost every big player is getting a redesign. In 2022, the Toyota Tacoma, Ford Ranger, and Chevy Colorado/GMC Canyon were all in the last year of their generation life cycle," Andre Smirnov, managing editor at TFL Truck and TFL Off-Road.com said.
"I think the new generation 2024 Ford Ranger, 2024 Tacoma, and 2023 Chevy Colorado will rejuvenate demand in this segment," he explained.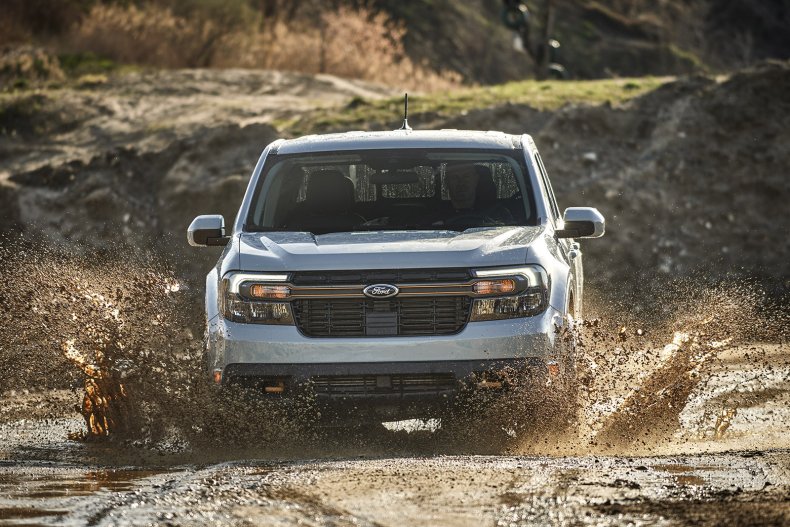 If Ford's Maverick and F-150 hybrid sales are any indication, truck buyers may be ready for a more fuel-efficient take on their favorite midsize truck.
"As far as EV and hybrid, I think we will see our first hybrid in the segment soon and that will be the Tacoma. I also think the new Ford Ranger will get a hybrid option and I was pretty shocked to see GM didn't offer a hybrid option for the new Colorado and Canyon," said Esterdahl.
A new Toyota Tacoma is expected for 2024. Toyota has yet to confirm if it will be offered with a hybrid powertrain.
"Midsize EV pickups are coming but automakers appear to have them on the back burner until they can get more in-demand products out the door first. The EV market is still very much in its infancy and the priority is on crossovers, SUVs, and full-size pickup trucks that carry the most volume in the overall market," said Waatti.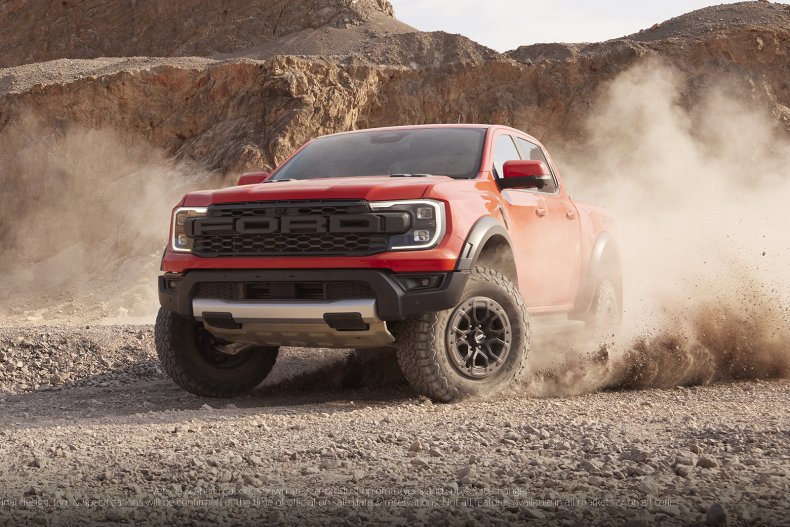 "Prices for midsize pickups keep creeping well into full-size truck territory and the market reception has been rosy overall from an automaker's perspective for these up-level trim configurations. Our market research data, real-world feedback, and sales trim mix suggest that many midsize pickup buyers are willing to pay full-size truck prices to get the exact size and package of a pickup truck for their needs and where they live," said Waatti.
"For instance, a buyer that lives in a congested metropolitan area may have a need for a pickup but a full-size truck may be overkill and difficult to navigate tight parking garages and city streets. A midsize truck would suit them better. For that buyer, their choice of midsize pickup may cost just as much as a similarly-equipped full-size truck, but the midsize is a better fit for their needs and lifestyle."
Esterdahl agrees, saying that customers are just getting more of what they want.
"In the end, I wouldn't say the momentum is shrinking, I would say the offerings from automakers are becoming more streamlined and focused on a specific kind of customer, while commercial fleets are opting for full-size trucks instead," said Esterdahl.