Sally Yates Gets Twitter Backing for Political Run After Sparring With Trump, Senators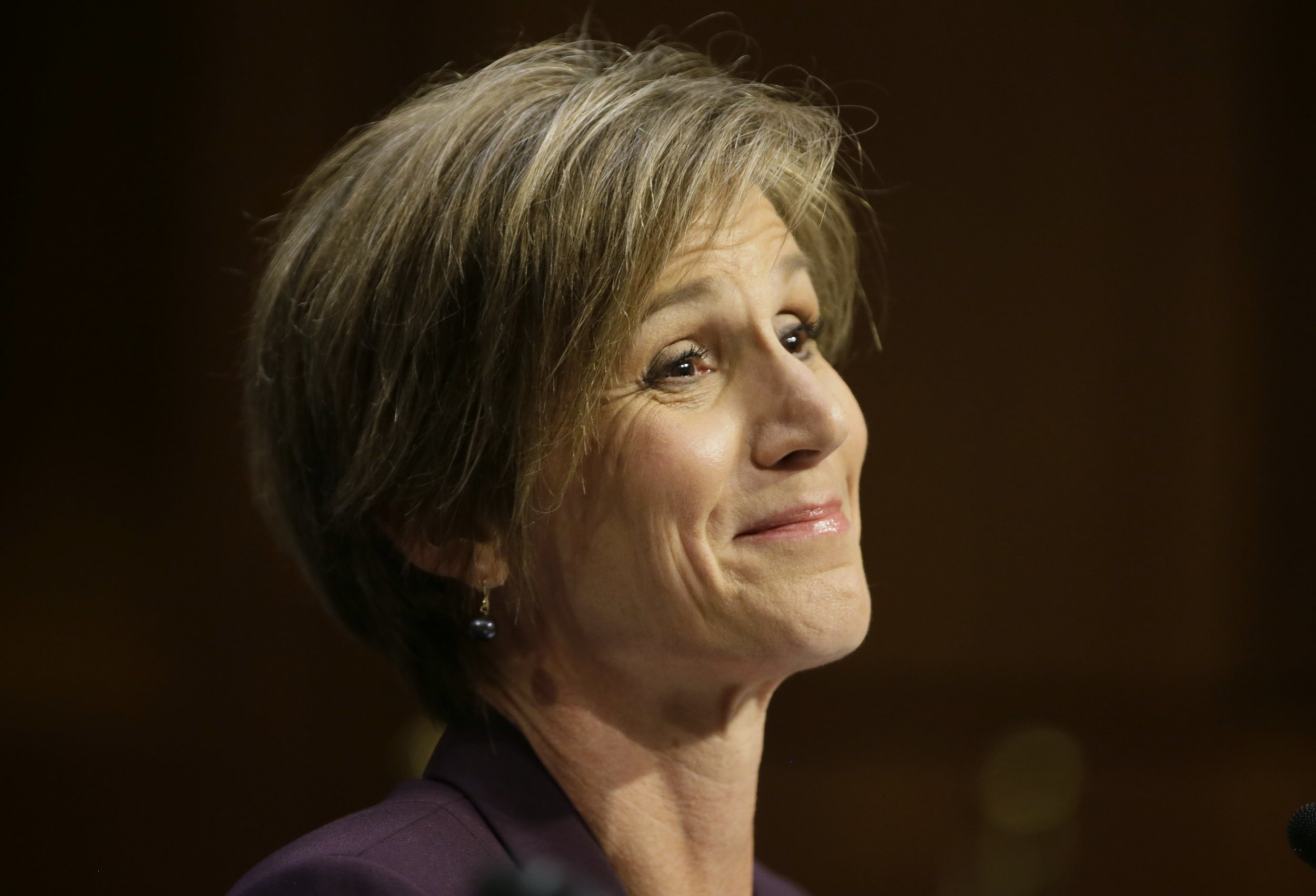 Wise mentors advise people to avoid burning bridges with former employers after departing from jobs. That guidance may not necessarily apply to Sally Yates.
The former deputy attorney general, who was fired by President Donald Trump's administration after deeming a travel ban on seven Muslim-majority nations was unlawful, received a wave of newfound support on Monday after delivering her testimony before the U.S. Senate Judiciary Committee on Capitol Hill, with many on Twitter calling on the Georgia-native to run for elected office.
Related: Yates contradicts Trump administration on warnings about Flynn's contacts with Russian ambassador
Many of the viewers who tuned into Yates's highly anticipated testimony about her refusal to enforce Trump's executive order celebrated what they saw as her pragmatic and nonpartisan approach in dealing with the controversial policy proposal just days into her new boss's presidency. Meanwhile, Trump blasted his former employee on Twitter following her televised hearing, saying she made the "fake media extremely unhappy today—she said nothing but old news!"
Trump may not have realized that criticizing Yates could work in her favor when she seeks her next job.
"Does anyone else see how Republicans are building up Sally Yates to run for governor of GA in 2018?" asked one Twitter user. "@SallyQYates run for GA governor or Secretary of State. Clean up our gerrymandering and vote suppression!" wrote another.
Yates hasn't expressed any desire to run for office, though the upstart Democratic congressional candidate Jon Ossof has gained momentum in her home state. If successful, he'd be one of the first Democratic congressman to represent the region in recent history—signaling a momentous shift in a typically red state.
The energy and support behind Ossof and other Democrats in the region stem largely from dissatisfaction with Trump's first 100 days and his hardline positions on issues like health care and immigration. Yates has already positioned herself as in direct conflict with the administration.
"I don't think you can think of any possible candidates in Georgia and not mention Sally Yates's name right now," Tharon Johnson, former national southern regional director for President Barack Obama's 2012 campaign, told Politico in February. "She's a symbol of hope and resistance when it comes to standing up to Donald Trump."