Salman Rushdie's Alleged Attacker Reveals Reason for Stabbing Him
The New Jersey man who allegedly stabbed author Salman Rushdie admitted he has only ever read two pages of his controversial novel, "The Satanic Verses."
Hadi Matar, 24, was denied bail and indicted by a grand jury for the attack on Rushdie at a public event at the Chautauqua Institution last week.
Matar appeared at his arraignment in the Chautauqua County Court on Thursday, where he pleaded not guilty to charges of attempted murder and assault.
The New Jersey man could not believe Rushdie survived the attack after being stabbed about 10 times.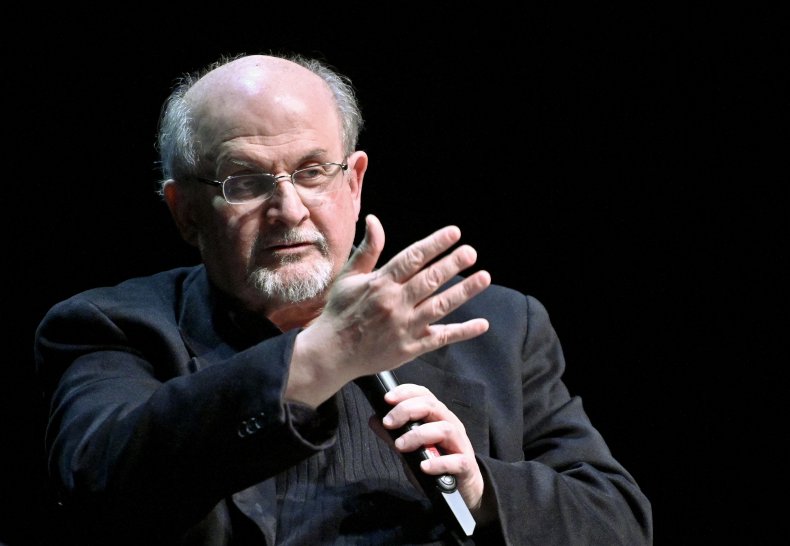 "When I heard he survived, I was surprised, I guess," he told the New York Post in a video interview from jail.
During his interview, Matar did not reveal if he had been inspired the late Iranian supreme leader Ayatollah Ruhollah Khomeini who in 1989 issued a fatwa, or edict, calling for the death of the author over his controversial novel.
"I respect the ayatollah. I think he's a great person. That's as far as I will say about that," he said, admitting he's only "read like two pages" of the Rushdie novel.
"I read a couple pages. I didn't read the whole thing cover to cover," he said.
Matar added his knowledge of Rushdie came more from videos he had watched of him: "I saw a lot of lectures. I don't like people who are disingenuous like that."
He also suggested he acted alone and decided to head to the Chautauqua Convention after seeing a tweet that Rushdie would be speaking there.
"I don't like the person. I don't think he's a very good person," Matar said about the author.
"I don't like him. I don't like him very much. He's someone who attacked Islam, he attacked their beliefs, the belief systems."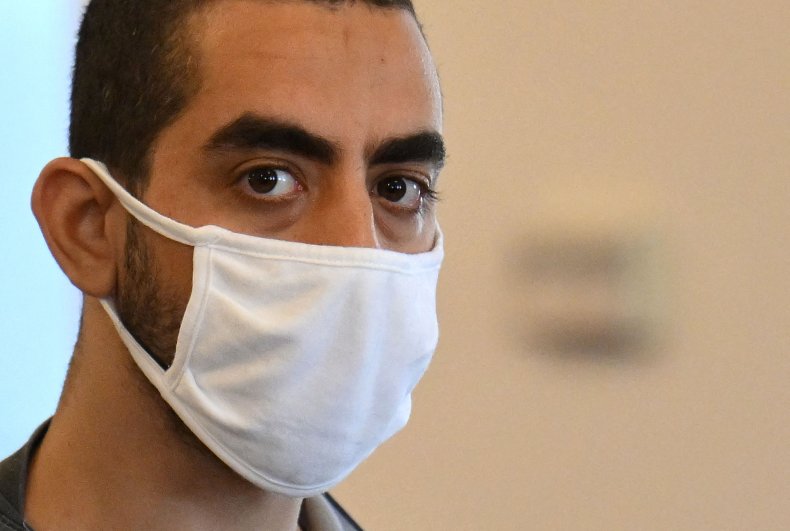 Rushdie received three stab wounds to his neck, four in the stomach, a puncture in his right eye and two to the chest and a laceration to his right thigh.
The court heard Rushdie may lose his eye as a result of the attack.
He has since been taken off a ventilator and is "on the road to recovery," according to his literary agent Andrew Wylie.
In an Instagram post, his son Zafar described his injuries as "life-changing" but his "defiant sense of humor" remains intact.
Ayatollah Khomeini issued a $3 million bounty for Rushdie's life, forcing the author to go into hiding and needing police protection.
As a result of that bounty, Chautauqua County District Attorney Jason Schmidt asked for Matar to be remanded in jail.
"Even if this court sets a million-dollar bail, we stand a risk that this bail could be met because of that," Schmidt said during the first arraignment on Saturday.
Schmidt described the incident as "a targeted, pre-planned unprovoked attack on Mr. Rushdie."
"He didn't bring a wallet. He had cash, prepaid Visa cards with him. He had false identification with him," the DA told the court.
Rushdie reemerged into public life in 2000, and has lived in the U.S. ever since.
Rushdie's "The Satanic Verses" is a highly divisive topic within Islam, and whose "controversy has a long and recent past," according to Ahab Bdaiwi, assistant professor in Islamic Thought and History at University of Ledien.
"The topic was fiercely debate in medieval Muslim scholarship," he wrote on Twitter.
"Known as the Story of the Cranes in the Islamic tradition ... it narrates the occasion when the Prophet Muhammad mistook the whispers of Satan for divine revelation."
Bdaiwi added: "The Satanic Verses story appears in the earliest historical sources of Islam. It is rejected by others. Critics deem it a literary invention to imbue Muhammad with virtue, which received little if any supper by later orthodoxies."