The peanut butter recall that affected batches of Jif peanut butter earlier in the week has been expanded to new products and reports of salmonella contamination persist.
On Monday, supermarket chain Giant Eagle announced a recall of apple slices sold under the GetGo brand, WTHR reported. The products include a Jif-branded single-serving peanut butter cup for dipping, which has been linked to the potentially contaminated Jif peanut butter recently recalled by the J.M. Smucker company, the company told Newsweek.
The affected products were sold at Giant Eagle locations through May 13, and can be identified by the UPC 30034 93770 6 and a "Best By" date of May 29, 2022.
Anyone who finds that they purchased a recalled item is urged to either dispose of them or return them to the store for a refund. Giant Eagle operates grocery stores in Pennsylvania, Ohio, West Virginia, Indiana, Alaska, and Maryland.
The company said that no illnesses have been linked to the recalled items at this time. It also reported that the items were involved in around 215 transactions. Any customers with more questions about the recall should contact call Giant Eagle and GetGo Customer Care at 1-800-553- 2324.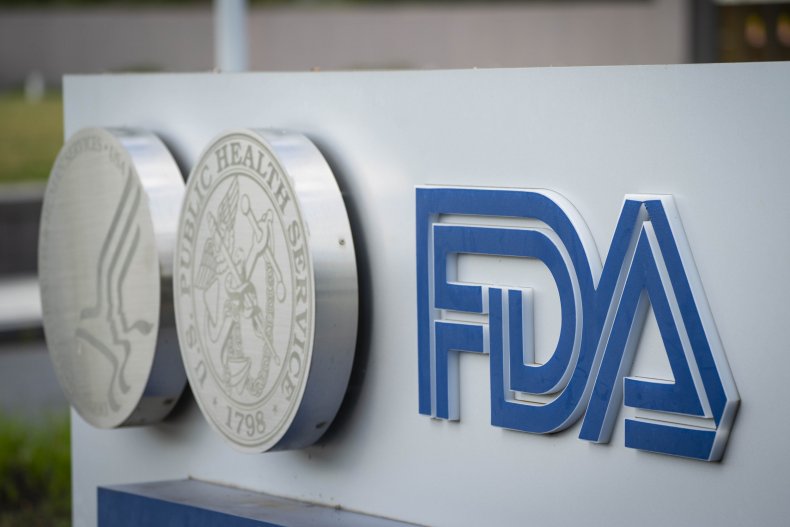 Giant Eagle also told Newsweek that it will be initiating its "consumer recall telephone notification process," which uses customer data to help the company reach out directly to those who purchased the recalled product.
About Jif Recall
J.M. Smucker announced the initial voluntary recall of Jif peanut butter products on May 20.
The 45 products affected by the potential salmonella contamination included creamy, crunchy, and natural varieties of peanut butter sold in 12 states, all produced at a facility in Lexington, Kentucky, with lot codes between 1274425 and 2140425.
The recall is also being investigated by the Food and Drug Administration (FDA) and the Centers for Disease Control and Prevention (CDC) after the recalled products were linked to 14 cases of salmonella, which resulted in two hospitalizations. The true number of illnesses potentially caused by the products, however, is expected to be much higher.
What is Salmonella?
Salmonella is a bacterial infection known to cause diarrhea, nausea, fever, and abdominal cramps. Symptoms can surface within 12 to 72 hours after infection, and most patients will recover within four to seven days. It is, however, considered more dangerous for elderly people, children, and those with compromised immune systems, and can sometimes be fatal.
According to the CDC, salmonella accounts for 1.35 million infections every year on average in the U.S., resulting in 26,500 hospitalizations and 420 deaths.
"Consumers, restaurants, and retailers should not eat, sell, or serve any recalled Jif brand peanut butter that have lot code numbers 1274425 through 2140425, only if the first seven digits end with 425," the FDA warned in its official statement.
In other food-related news, a man exposed how fast-food ice can make you sick.
A chef has been sentenced to four months in prison after the food he served to a church congregation led to one woman dying and another 31 people suffering from food poisoning.
And a college student got a bacterial infection from leftovers that caused him to lose his legs.
Update: 05/24/22 6:43 p.m. ET: This article was updated with additional information provided by Giant Eagle.