Sam Allardyce: Candidates To Replace Under Fire England Manager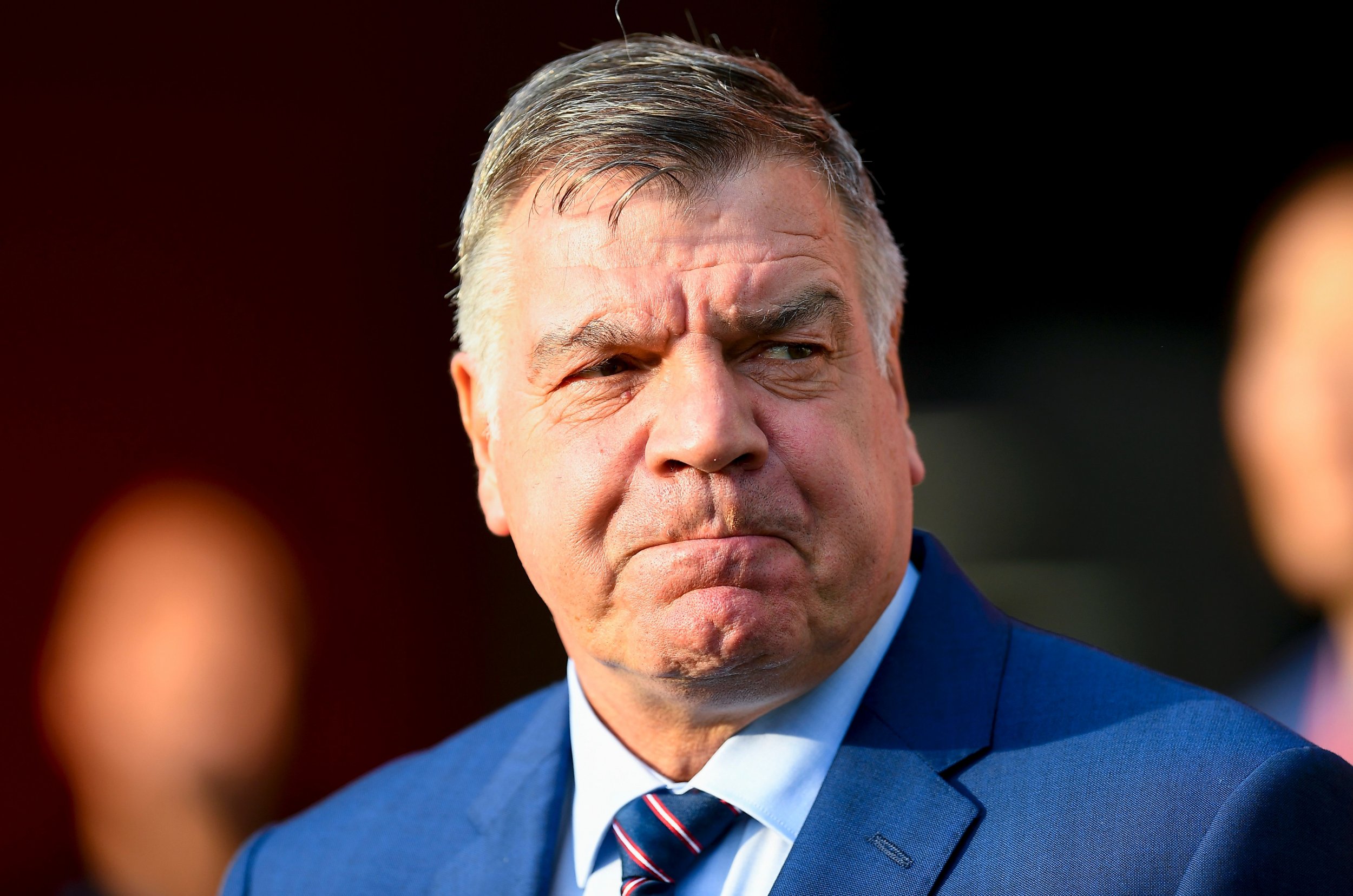 Sam Allardyce's future as England manager hangs in the balance after he was caught in a newspaper sting explaining how to circumvent FA rules on transfers.
The Daily Telegraph reporters posed as businessmen and met Allardyce as part of an investigation into alleged corruption in British football.
The Football Association (FA) has said it will conduct an investigation to find out the "full facts" of what has become an embarrassing incident, with Allardyce just one match into the role.
Here, Newsweek looks at the potential candidates who could replace the former Sunderland boss should the FA decide his actions warrant dismissal.
Eddie Howe
Seen as one for the future, but may end up becoming one for right now. Howe's name was at the forefront of suggestions when the top England seat was vacated by Roy Hodgson in the summer.
Howe's remarkable performance on the south coast with Bournemouth, leading the club from League Two to Premier League in just six years, has won him many admirers.
What has made Howe's success even more endearing is the style in which his team plays. Retaining Premier League status last year, the Cherries entertained and excited, refusing to play a defensive style despite consistently being labeled underdogs.
At just 38, Howe is the youngest manager in the Premier League, and would represent a significant change of direction by the FA should he be considered as Allardyce's replacement.
Alan Pardew
Just three months ago, Pardew revealed he did "aspire" to becoming England manager. That summer, he said, was not the right moment; Pardew wanted to focus on his role as Crystal Palace manager.
But his name will, inevitably, be put forward once again should the position become available. Pardew's record in management has impressed, leading the likes of Palace to achieve well beyond expectation.
There is a swagger about the former Newcastle and West Ham boss, his man-management has proven successful as the 55-year-old has brought the best out of players.
The FA would, however, want to avoid any further embarrassments. Pardew has a track record of getting himself into trouble; he was given a seven-game ban by the FA just two years ago for headbutting Hull's David Meyler.
It still may not be the right time for Pardew, but England would struggle to sink any lower.
Gareth Southgate
The ex-England defender has worked impressively as the Under-21s manager since being appointed in August 2013.
Southgate's work has been noted to the extent that he was one of the favorites tipped to take over from Hodgson in the summer, with the job eventually going to Allardyce.
The 46-year-old said he was not interested on that occasion, and the suggestion is it may still be too soon for him to take over the position full-time.
The big advantage Southgate has, and could lend to England, is his work with England's youth team—the players trust him and perhaps the step up might not seem quite as big if the same coach is waiting in charge of the senior side. And of course, players like Dele Alli who have now progressed to England's senior side will be linking up with their old boss. Another move for Southgate would be risky yet could provide the continuity England has lacked in recent years.
Steve Bruce
Jobless after leaving Hull City in the summer—having taken the club into the English Premier League just a few weeks before—Bruce was another one of the names in the frame when Allardyce was appointed.
Bruce held "informal talks" with England, according to Hull, so it is possible that the Football Association could now go back to a man who would be regarded, as Allardyce was, as a steady hand on the tiller as England seeks qualification for the FIFA 2018 World Cup.
The former Manchester United defender—who never made a senior appearance for England—is sometimes unfairly regarded as a footballing luddite. It would be better to say that Bruce's teams are intensely pragmatic, and if the FA wants a continuation of Allardyce's style he is the clearest available successor.
If Allardyce does go, then the FA will need a quick replacement to ensure that England's qualifying campaign for Russia, in an apparently simple enough group, does not veer off the rails. The pursuit of Bruce would not be complicated; that, as much as the manager's quality, could factor into the decision.
Laurent Blanc
The Frenchman, who knows a little about England and English football from his time as a defender at Manchester United and as manager of Paris Saint-Germain, is out of work having left the Parisian aristocrats at the end of last season.
Perhaps Blanc's achievements at PSG, by some vast distance France's richest club, are less impressive than the style in which he won three successive league titles, with an elegant style of passing football.
Almost in the far distance now, is the Ligue 1 title Blanc won at Bordeaux in 2008-09, at a time when Lyons was France's pre-eminent club.
Blanc would bring a no-nonsense leadership style to the England manager's job, allied to a reputation for attractive football. It is hard, for instance, to see him allowing captain Wayne Rooney to decide where he plays.
With Hodgson and then Allardyce, though, the FA has a recent pattern of sticking to English managers. Blanc would be a departure from the norm; an imaginative decision that could pay off handsomely.