Sam Smith Apologizes for 'First Gay Oscar Winner' Gaffe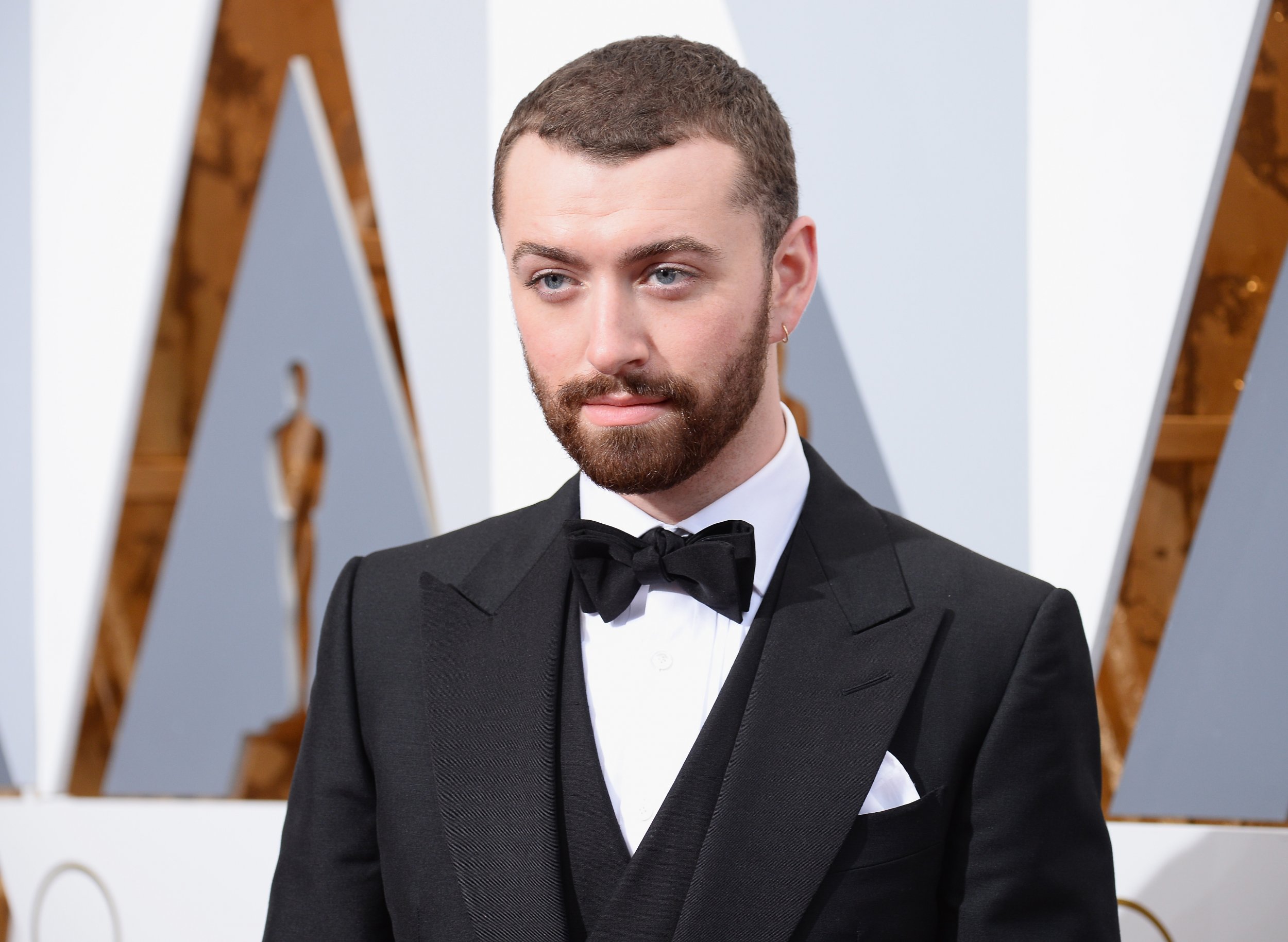 It's safe to say Sam Smith had a sobering 24 hours following the high of his Oscar victory for Best Original Song on Sunday night.
After mistakenly referring to himself as the first openly gay Academy Award winner in his acceptance speech, Smith was roasted on Twitter by viewers and publicly called out by Oscar-winning Milk screenwriter Dustin Lance Black, himself an openly gay Academy Award winner.
On Monday, the crooner—who picked up the gong for Bond theme "The Writing's on the Wall"—apologized for his faux pas, acknowledging he wasn't fully aware of the facts on the night.
"Second openly gay man to win an Oscar, or third, or fourth, or one-hundredth, it wasn't my point," he tweeted. "My point was to shine some light on the LGBT community who I love so dearly."
Writing directly to Black, he added: "Apologies for the mix up @DLanceBlack I'll be sure to check out your films now. Belated congrats on the Oscar."
Smith's awkward moment at the Oscars was born when he misquoted an interview that Ian McKellen had given in which the stage and screen legend pointed out that no openly gay actor had ever won Best Actor or Best Supporting Actor.
But that's not to say there haven't been any gay Oscar winners in the other categories.
Elton John won the Best Original Song prize in 1995 for The Lion King tune "Can You Feel the Love Tonight", as did Melissa Etheridge in 2006 for "I Need to Wake Up", taken from documentary An Inconvenient Truth. Screenwriters Alan Ball (American Beauty) and Bill Condon (Gods and Monsters) have also triumphed at the awards.
Further putting his foot in his mouth, Smith called his Oscars performance "the worst moment of my life."
Maybe just stick to the singing, Sam...