Sam Smith Ridiculed for First Gay Oscar Winner Remark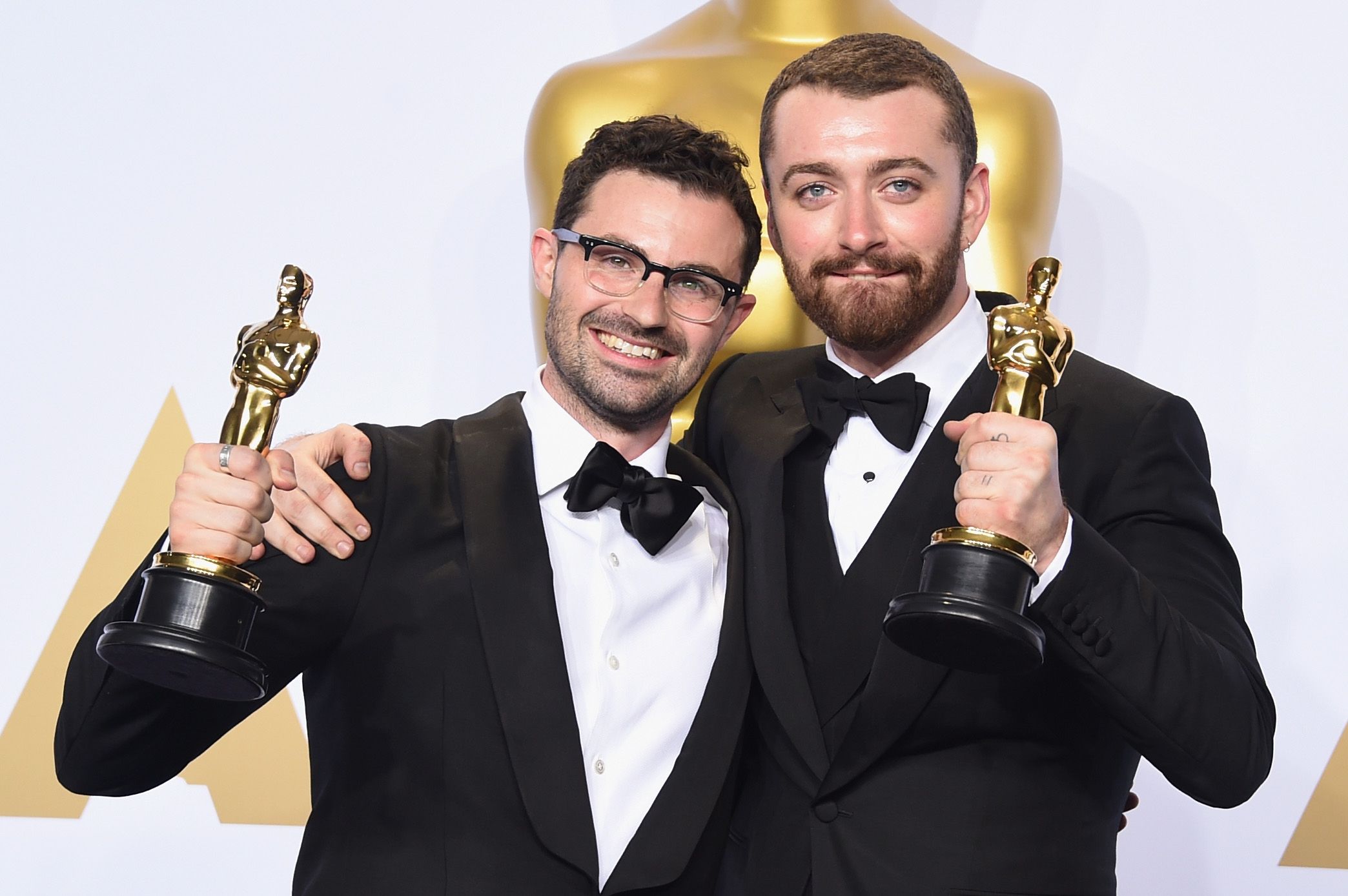 Sam Smith collected an Oscar last night for his Bond song "The Writing's on the Wall" but he may want to brush up on his knowledge of the movie awards after mistakenly referring to himself as the first gay Academy Award winner.
The British crooner, 23, made the faux-pas during his acceptance speech for Best Original Song, referencing an interview given by Sir Ian McKellen earlier this year. The actor derided the fact that no openly gay man had won Best Actor at the prestigious ceremony.
"I read an article a few months ago by Sir Ian McKellen and he said that no openly gay man had ever won an Oscar," said Smith. "If this is the case—even if it isn't the case—I want to dedicate this to the LGBT community all around the world."
While the sentiment may have been a positive one, many on Twitter, including fellow Oscar winner Dustin Lance Black, were quick to point out the error of Smith's ways.
Openly gay Black, who is engaged to Olympian Tom Daley and won Best Original Screenplay for Milk in 2009, hit back: "Hey @SamSmithWorld, if you have no idea who I am, it may be time to stop texting my fiancé."
Other users pointed out that Sir Elton John won the very same prize as Smith in 1995 for The Lion King song, "Can You Feel the Love Tonight."
In true Twitter fashion, Smith's remarks prompted a flurry of parody tweets using the hashtag #SamSmithFacts, placing the singer as the first openly gay man in different situations.
It's the latest social media blunder for Smith, who faced ridicule in January after tweeting that he wanted to "shine some sort of light" on racism after witnessing a friend being racially abused in the streets of London.