Samantha Bee Holding Alternate Correspondents' Dinner to Ensure Trump Is Properly Roasted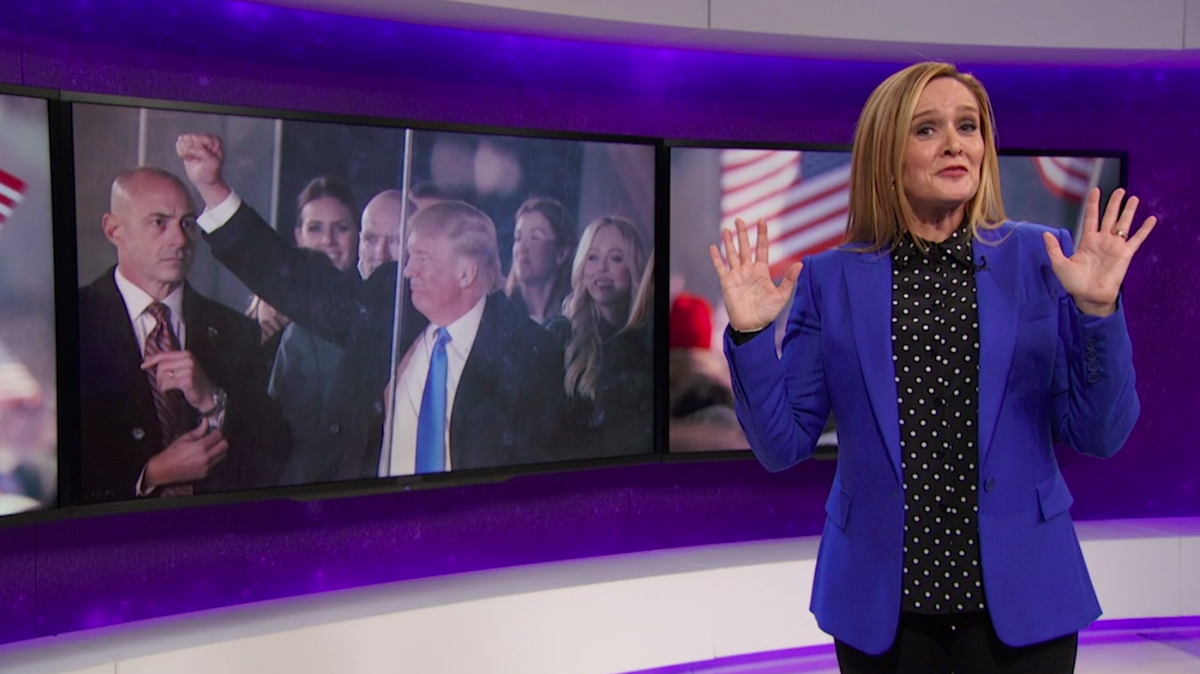 The annual White House Correspondents Association Dinner will be held April 29, and association members are understandably wary about how President Donald Trump will approach a night meant to honor the press corps. Trump has, of course, expressed an unprecedented measure of hostility toward the media throughout his campaign and early in his presidency. On Monday, he referred to the media as the "opposition party" in a tweet. The Correspondents' Dinner "certainly has the potential to be a train wreck, and it's possible that the Trump team would see that as a good thing," former CBS News head of communications Tom Goodman told Vanity Fair in December.
Related: Women's March: Samantha Bee, Chelsea Handler among celebs in solidarity
Aside from his toxic relationship with the press, Trump is notoriously thin-skinned, and it's unlikely that he will take kindly to getting roasted by a comedian, a tradition at the Correspondents' Dinner. The president famously sat expressionless as Barack Obama and Seth Meyers ribbed him at the 2012 event, which took place at the height of the Trump-fueled Birther Movement.
To offer an alternative to a main event that has the potential to be tightly controlled and tepid (if it even takes place), Full Frontal host Samantha Bee has decided to hold an alternate correspondents' dinner, also on April 29, at Washington's Willard Hotel. According to The New York Times, the event will be called, naturally, "Not the White House Correspondents' Dinner."
"We're not trying to supersede [the Correspondents' Dinner]," she told the Times. "We just want to be there in case something happens—or doesn't happen—and ensure that we get to properly roast the president."
Full details have yet to be announced, but the event will feature a lineup of comedians primed to lambaste the president. It is expected to air on TBS, the home of Full Frontal. Proceeds will go to the Committee to Protect Journalists.
Some corporations have been hesitant to denounce Trump's actions as president, but TBS is backing Bee's gala. "Executives at TBS offered their full support of the gala by nodding politely and then muttering under their breath as we turned around," said Bee in a press release. "The evening is sure to bring plenty of surprises, music, food, and laughter—and if you're not careful you just might learn something. Specifically, you'll learn how screwed we'd be without a free press."
In addition to being held on the same day as the official Correspondents' Dinner, Bee's event will begin at the same time. "What an incredible coincidence," read the press release.