Samantha Bee Takes Down the GOP, and It's Not Just Donald Trump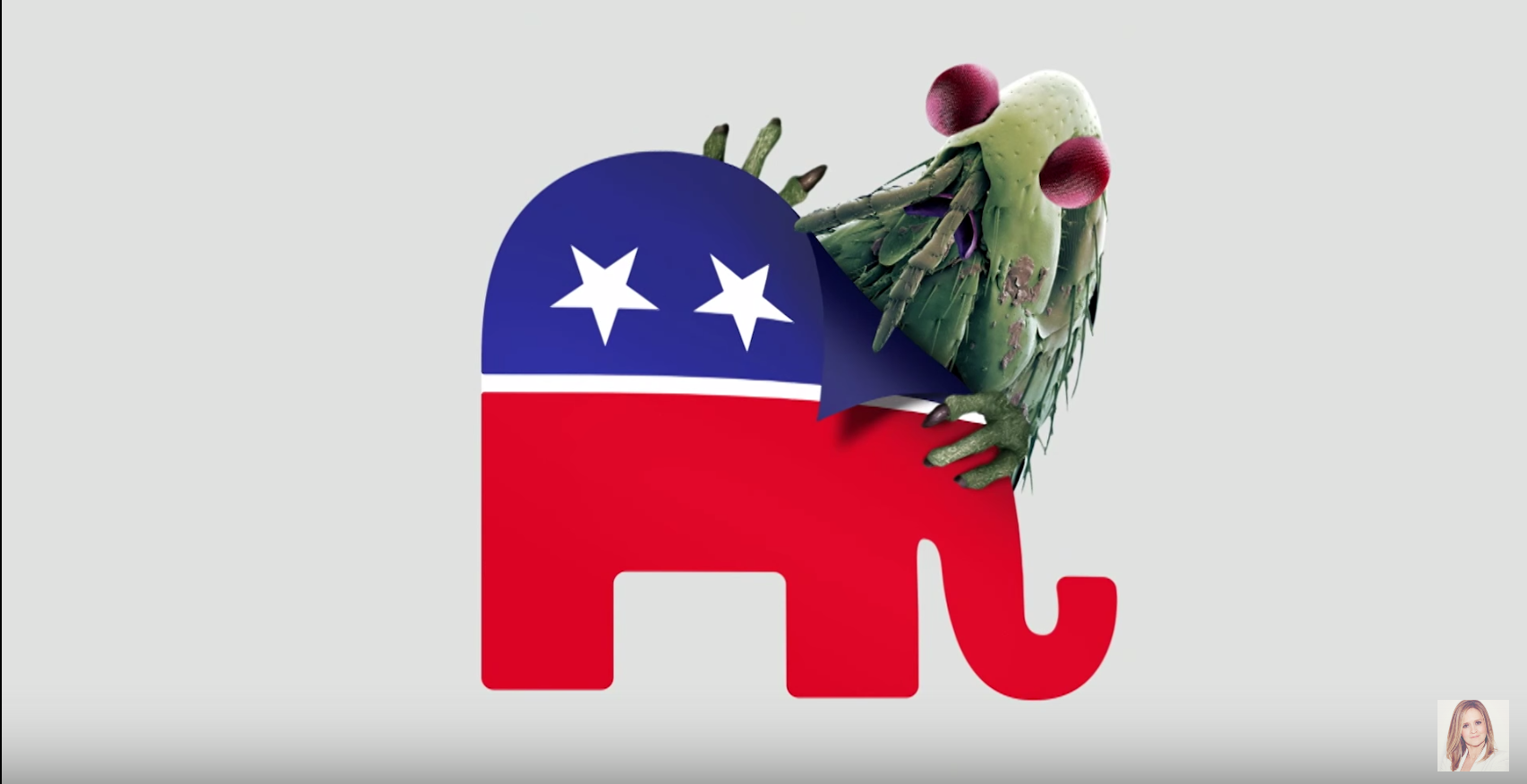 Samantha Bee is one of the newest hosts in late-night television, and the only female one, and she has quickly established herself as someone who won't go easy on politicians. Monday's show was no exception.
While Bee already had plenty to say about the GOP and guns in her previous episode, which aired less than 48 hours after the massacre at Orlando's Pulse nightclub, she wasn't nearly done, as she made clear when she opened Monday's show by discussing the Democrats' filibuster for action on gun control.
Later, in a segment titled "Looking Under the GOP's Hood," the comedian spared no punches, ridiculing not only presumptive Republican presidential nominee Donald Trump—a favorite target of the late-night genre—but also his entire party.
"After their second ass-whooping by Barack Obama, GOP leaders held a post mortem and decided maybe they should try and make their party more ethnically diverse than a Celine Dion concert in Ogden, Utah," Bee began the segment. "Unfortunately, no one's making that harder than the orange supremacist at the top of the ticket."
She then played a series of clips featuring snippets of Trump's recent remarks about immigrants, such as: "They come into our country, they want to take it over. Now, look at what's happening in Germany."
And that's where she stops the slideshow of Trump word vomit. "Oh Jesus, I think you're showing us what happened in Germany," Bee says, as the screen behind her cuts to a black-and-white image of an emotional crowd of men, women and children waving flags emblazoned with swastikas. "Let me see," she says, listing points Trump touched upon, "papers, bloodsucking, undeserving people, ban.… Oh dang, if only he'd said purity I would've won Gestapo Bingo."
She pans the "orange supremacist" for his use of the phrase "America First," and reminds viewers that he "isn't the first American celebrity to stoke isolationist paranoia and fascist leanings with that particular phrase," pointing to Charles Lindbergh as a Nazi sympathizer.
But as much fun as she seems to be having slamming Trump, she assures her audience that it's not just him.
"Obviously, having a nativist foghorn for a nominee is as uncomfortable for Republican Party leaders as Chris Murphy's filibuster diaper," she says, before proceeding to rip Republicans like Senate Majority Whip John Cornyn and Majority Leader Mitch McConnell for trying to deal with Trump by refusing to speak about him and dodging questions. "Your real problem isn't one Donald, it's 13 million Donald voters," she explains, before launching into a "review [of] modern American racism."
Bee says the GOP for decades has been relying on an "uneasy coalition" of "fiscal conservatives" and "resentful whites" in order to do one of Trump's favorite things: Win. "Think of the modern GOP as a bunch of smart entrepreneurs and small businessmen who entered into an ill-advised partnership with white supremacists for the purposes of expanding their business," she says, as the screen plays clips from the television series Breaking Bad, a show about a high school chemistry teacher who starts running a meth lab. "But as time went on the racist faction became harder to control."
In conclusion, she says, "Trump isn't desecrating the Republican Party, he's just peeling back the glossy exterior to reveal the hideous symbion that's been lurking there for decades. So, GOP, the time has come to decide: Do you still want that beast living in your house or not?"