Same-Sex Marriage Support at Highest-Ever Level Among American Adults: Poll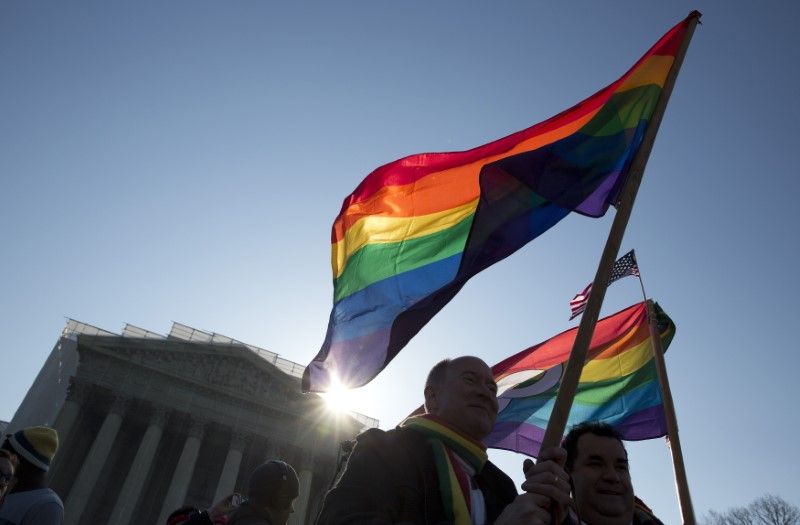 The American public's support for same-sex marriage is at a record high, according to a new Gallup poll. Sixty-four percent of U.S. adults now say that same-sex marriages should be recognized as valid under the law.
That's a three percent increase on last year—when 61 percent of adults said they support same-sex marriage—and the highest level of support since Gallup started keeping track in 1996. Just 27 percent of Americans said same-sex marriage should be protected by law when Gallup first polled the public on the issue.
Related: Texas law could prohibit gays, Muslims and Jews from adopting children
The poll comes two years after the Supreme Court ruled that same-sex unions are protected by the Constitution. However, it also comes amid a flurry of state-level bills that discriminate against LGBT people in the U.S., often under the guise of religious freedom. Last week, the Texas House passed a bill that would likely allow state-funded and private adoption and foster care agencies to prohibit LGBT people, as well as those who don't align with the religious beliefs of the agency, from adopting children. Earlier this year, the Human Rights Campaign warned of the continuing legislative challenges, particularly in Southern states, against LGBT people.
"While the new Trump presidency and changes in Washington, D.C., will likely define much of the United States political landscape in 2017, there's also a great deal at stake for lesbian, gay, bisexual, transgender and queer (LGBTQ) Americans in state legislatures across the nation," the report stated.
Support for same-sex marriage has steadily increased among Democrats, Republicans and independents, according to the poll. While Democrats have the highest level of support—74 percent, down from 79 percent in 2016—nearly half of Republicans now support same-sex marriage. In 1996, just 16 percent of Republicans supported it.
And for the first time, the majority of Protestant Americans now support same-sex marriage. Among non-Catholic Christians, 55 percent support same-sex unions. Support is higher among Catholics; 65 percent of them support same-sex marriage.
The poll was conducted between May 3 and 7. Gallup polled 1,011 people. The margin of error is four percent.