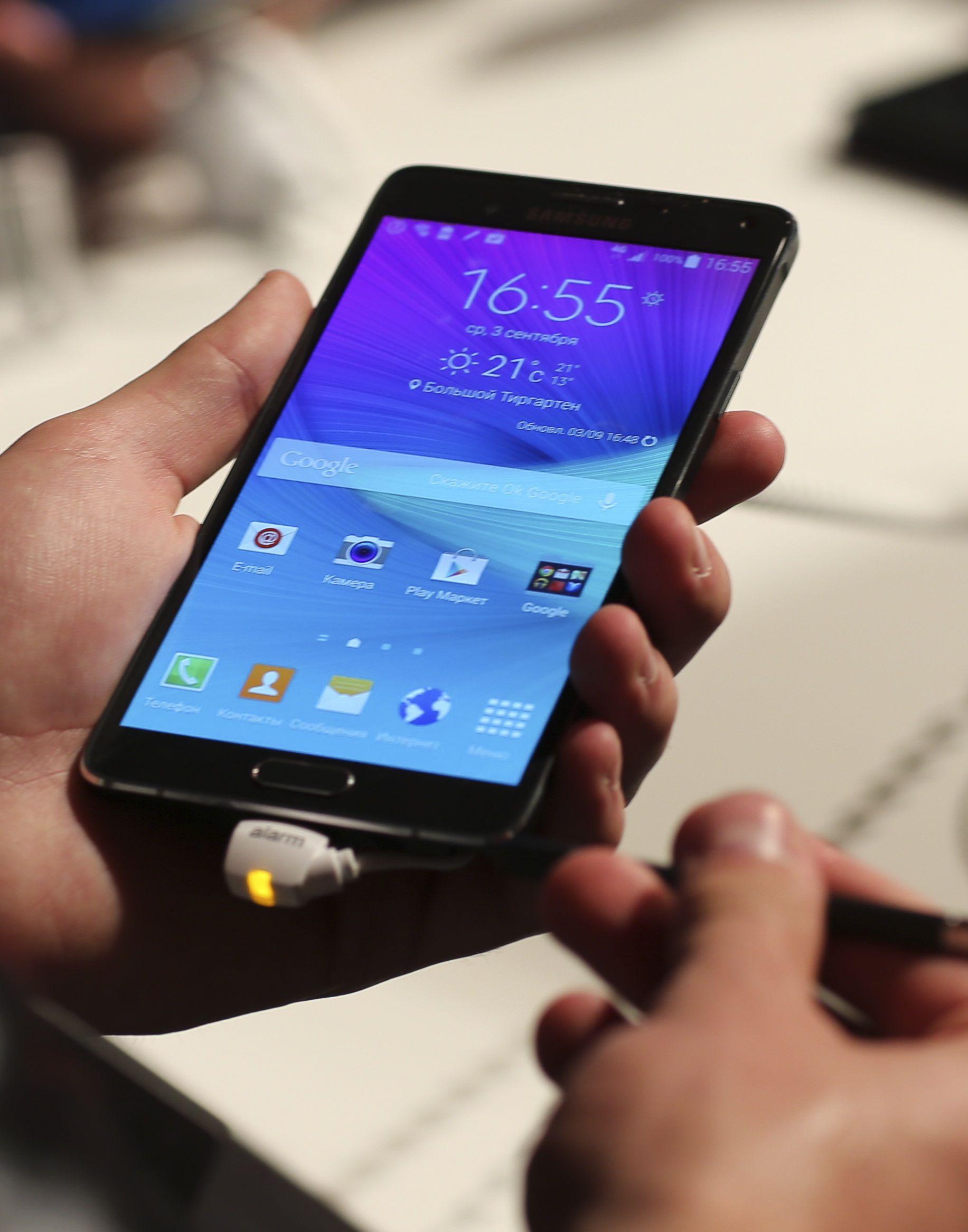 Samsung is marketing its sleek new Galaxy Note 4 phone, out later this month, as "the next big thing." The company is promising better graphics, a brighter screen and a camera that produces crisp, stunning images.
But early reviews are pointing out what some consider a flaw in the phone's design. Several users reported that the phone, which will retail for around $825 without a contract, bears a wide gap in the side metallic rim, big enough to slip a piece of paper. Welcome to "Gapgate," as the phenomenon has been dubbed.
The same group who broke the iPhone 6 "Bendgate" problem, Unbox Therapy, have made a new video demonstrating the Galaxy Note 4's gaping flaw. As the website Geek notes, two other phones with glass panels, the Nexus 5 and LG's G3, also have slight gaps on the sides of their respective devices but aren't as pronounced the one on the Galaxy Note 4.
Some users are concerned that the gap could make the phone vulnerable to damage from outside elements like water and grit.
Samsung issued a statement last week assuring customers that the gap wasn't a problem. "The reported issue does not impact the functionality or quality of the Galaxy Note 4. We assure our customers that all Galaxy Note 4 units meet our strict manufacturing and quality control standards," the statement read.
Does "Gapgate" live up to its lofty name? Thus far, the design flaw doesn't appear to have resulted in any major problems. "I'd wager this will end up more of an aesthetic concern than anything else," writes Geek's Ryan Whitwam. Users will soon be able to tell, the phone goes on sale October 17, CNET reports.