Samsung's iPhone 7 Rival Faces Global Recall After Fire Reports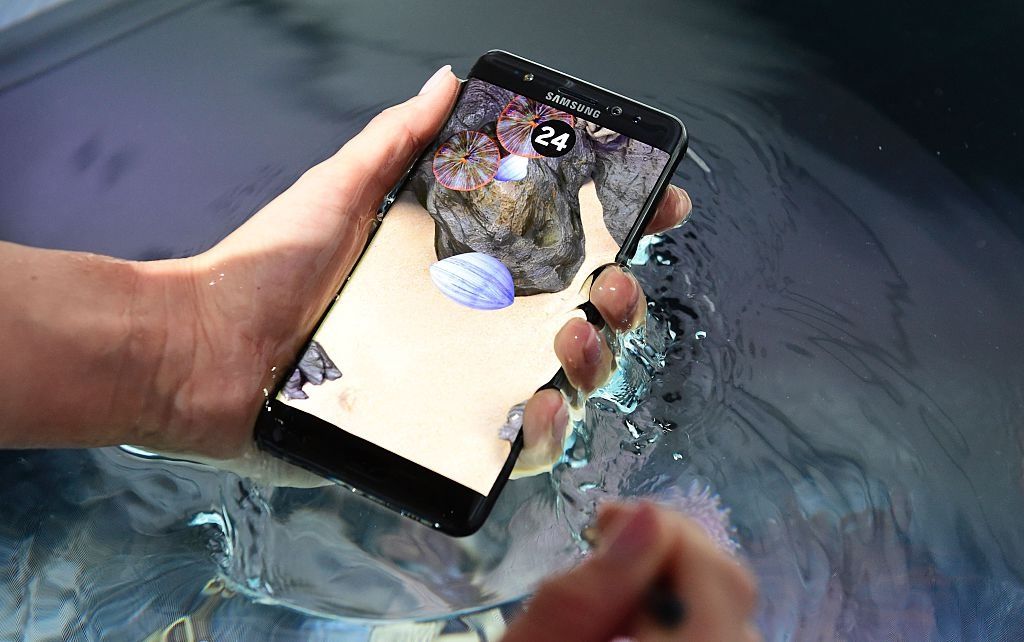 Samsung has called for a global recall of its flagship smartphone, the Galaxy Note 7, after reports emerged of several devices setting on fire.
The South Korean electronics giant said it will also halt the sale of the Galaxy Note 7 while it investigates an issue with the battery. Samsung revealed that 35 cases of issue had been reported around the world.
"We are currently conducting a thorough inspection with our suppliers to identify possible affected batteries in the market," Samsung said in a statement released on Friday, September 2.
"For customers who already have Galaxy Note 7 devices, we will voluntarily replace their current device with a new one over the coming weeks. We acknowledge the inconvenience this may cause in the market but this is to ensure that Samsung continues to deliver the highest quality products to our customers."
The Samsung Galaxy Note 7 launched on August 19 and had received favourable reviews from critics. It had been widely touted as Samsung's pre-emptive answer to Apple's iPhone 7, which is expected to be unveiled later this month.
Such a recall is unprecedented for a leading flagship smartphone and news of the issue has already had an impact on Samsung's share price. Shares in the company experienced a 3.5 percent drop during trading in Seoul as reports began to emerge that it was considering a product recall.
Images and videos of damaged Galaxy Note 7 smartphones began appearing online in late August, with one video appearing to show a fire-damaged Samsung device.
"I came home after work, put it to charge for a little bit before I had class and went to put it on my waist and it caught fire," said Ariel Gonzalez, the YouTube user who uploaded the video.
"Brand new phone, not even two weeks old. Be careful out there—everyone rocking the new Note 7: it might catch fire."