The city of San Francisco plans to sue its school district to reopen on Wednesday, making it the first city in California to carry out such action.
San Francisco City Attorney Dennis Herrera, with the support of Mayor London Breed, will sue the San Francisco Board of Education and the San Francisco Unified School District for violating a state law requiring districts to enact a clear COVID-19 plan "to offer classroom-based instruction whenever possible," according to the San Francisco Chronicle.
The law says the plan must be in place especially for students who face a "significant learning loss due to school closures."
Despite the law, not one of San Francisco's 52,000 public school students has returned to in-person learning in nearly 11 months.
Herrera told the Chronicle that the school district's reopening plan remains an "ambiguous, empty rhetoric."
"It's a shame it has to come to this," said Herrera. "The Board of Education and the school district have had more than 10 months to roll out a concrete plan to get these kids back in school. So far they have earned an F. Having a plan to make a plan doesn't cut it."
The San Francisco school district had a plan to open its classrooms to young and severely disabled children beginning on January 25 with the aim of gradually bringing back more students through March. However, district officials since canceled the plan without announcing a new one.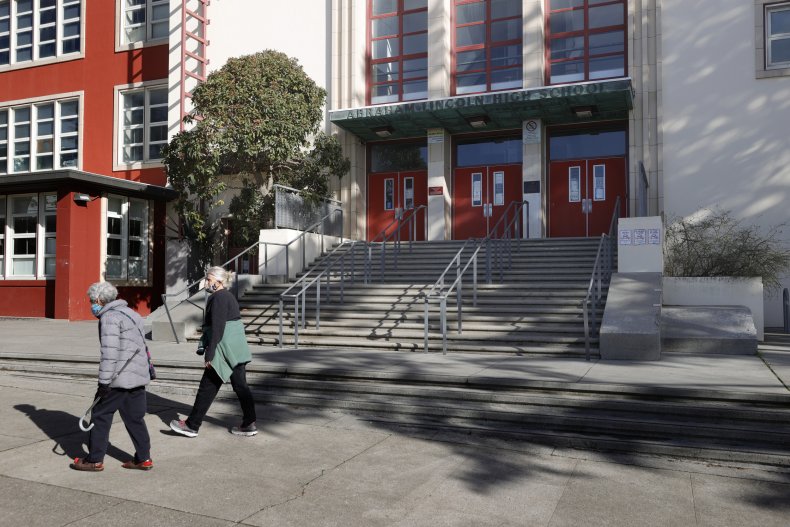 The mayor has repeatedly pushed for schools to reopen and shared her frustration when the school board announced its focus on issues besides COVID-19, like renaming 44 schools with associations to slavery, racism or human rights violations.
"We need to bring a sense of urgency to safely reopening our schools. Once that happens, we can have a longer conversation about the future of school names," Breed said in a January 27 tweet.
"What I cannot understand is why the School Board is advancing a plan to have all these schools renamed by April, when there isn't a plan to have our kids back in the classroom by then," the mayor added in a statement attached to the tweet.
Breed supports the lawsuit because school district data shows that Black, Latino, Asian and low-income students' academic success was the hardest hit amid distance learning.
"This is not the path we would have chosen, but nothing matters more right now than getting our kids back in school," Breed told the Chronicle. "This is hurting the mental health of our kids and our families. Our teachers have done an incredible job of trying to support our kids through distance learning, but this isn't working for anyone."
Newsweek reached out to Breed's office and the San Francisco Unified School District but didn't hear back in time for publication.