San Francisco Retailer Forced to Change Hours Due to Excessive Theft, Fourth Chain to Do So
A store in San Francisco is making major changes to its hours amid a significant rise in shoplifting, the fourth major chain to do so.
The Safeway grocery store in the Castro neighborhood of San Francisco made the decision, effective October 24, to change from operating 24 hours to a 6 a.m. to 9 p.m. schedule. The change came as a result of the continuing issue of shoplifting, particularly during the night hours, during which the store will now be closed.
The change, marked by signs at the entrance, did not sit well with shoppers who depended on a grocery store being open during off-hours.
"I feel like it's definitely an inconvenience, not everybody can make it to the supermarket between those hours, so it's a little frustrating, especially for me personally," Castro resident Chris Rankins told CBS San Francisco. "I like to shop later on."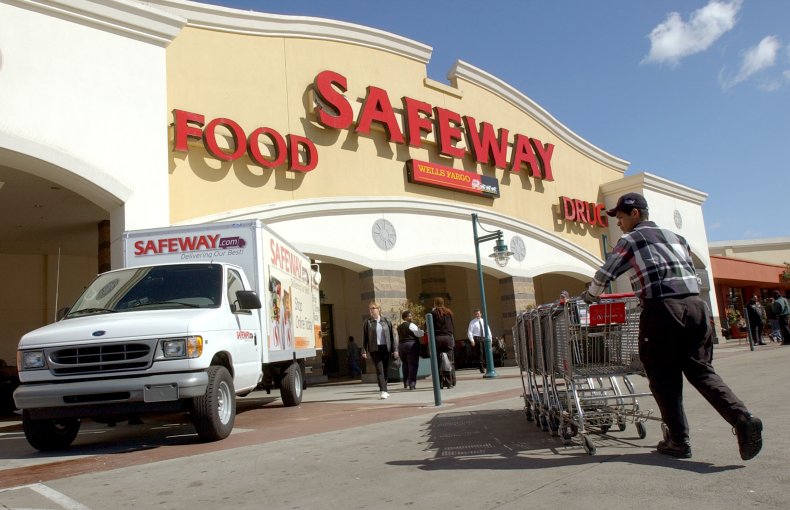 San Francisco Supervisor Rafael Mandelman said that Safeway reached out to him directly to address the continuing issue of theft in the area. Multiple other major chains have instituted similar changes in response to the problem.
"I think like a lot of retailers they've been experiencing increasing property crime and theft from their stores," Mandelman said. "I think the last six months from what they say has been sort of—off the charts in terms of how bad it's been. It's sad, upsetting and frustrating."
He is also working on organizing a meeting with Safeway leadership, the San Francisco Police, and the district attorney to find a better solution.
"It's an equity problem," Mandelman explained. "There's a lot of low-income folks, seniors, folks with disability, who rely on that Safeway and other Safeways around the city."
The California Retailers' Association reported that three major cities in the state, San Francisco, Los Angeles and Sacramento, are among the top 10 worst in the country for organized retail crime, according to ABC 7. Over the course of 2021, the issue has forced several major chains in San Francisco to alter hours or permanently shutter certain locations.
Target made the decision this year to cut back on hours at several stores in San Francisco due to the rise in retail crime. The company said that this is the only city in which they have had to make such a decision.
Walgreens has permanently shuttered several locations in the Bay Area. Security guards have also been ordered not to engage physically with anyone caught shoplifting.
"It's going to be lawsuits, obviously they don't want ourselves or anybody else to get injured while we're out here attempting to make these apprehensions and leave it to law enforcement," security guard Kevin Greathouse told ABC 7. "I don't have any intention of getting stabbed for $60 worth of stuff."
One 7-Eleven location in the financial district has also altered how it does business after 10 p.m. At that time, customers can only make purchases through a metal door after ringing a bell to alert the staff that they are outside.
"This window was installed like two to three months ago because it was not safe," Bobby Singh, manager of the location, said. "Sometimes they would break that glass of the door."