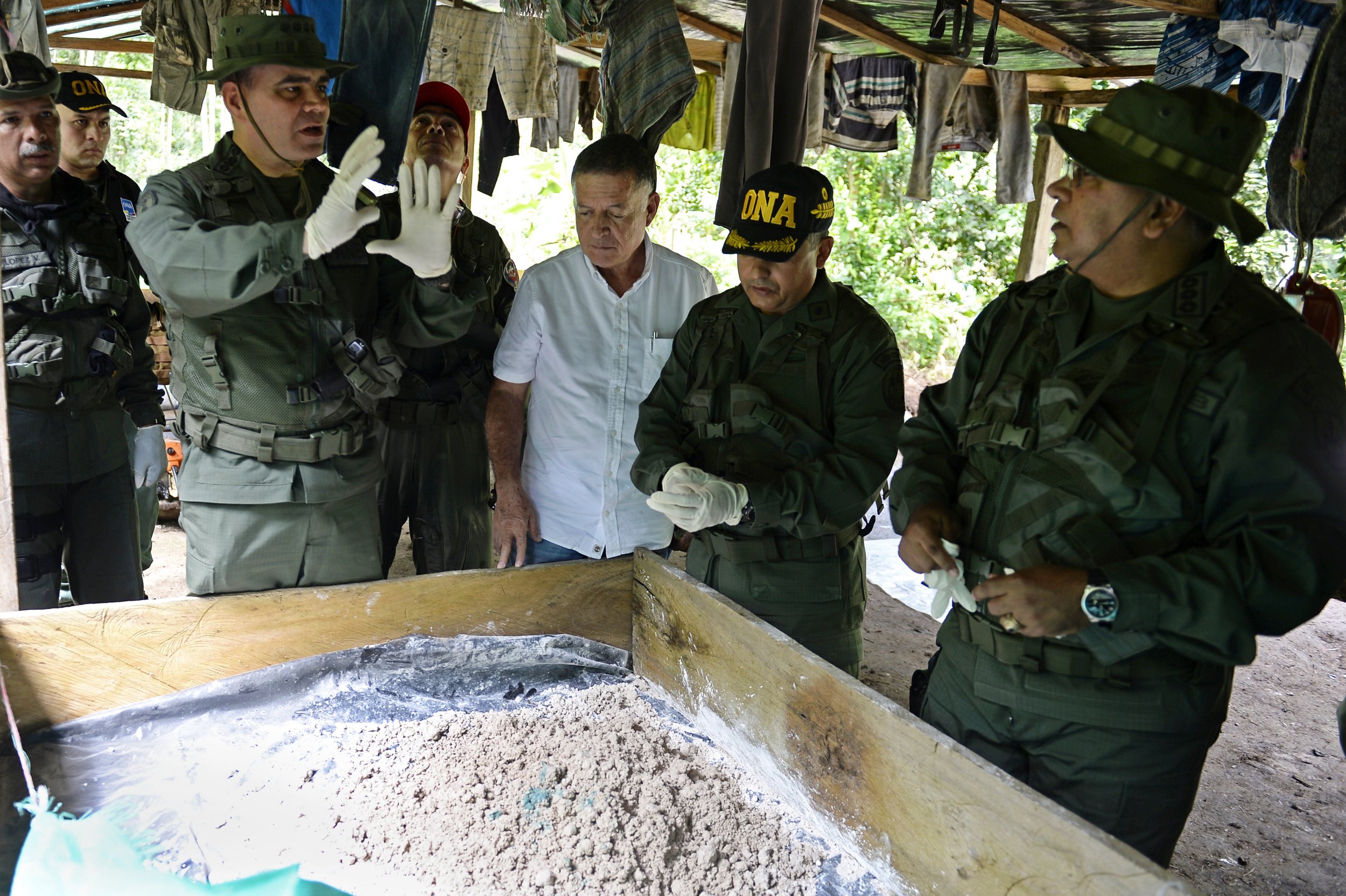 Sanctions targeting Venezuela may have stopped the flow of oil to the United States, but they have done little to impede the traffic of another lucrative product—cocaine.
The U.S. is the world's largest consumer of cocaine, and most of it is shipped from Colombia through Mexico and the Caribbean. But as President Donald Trump's administration has constricted Venezuela with economic pressure, a months-long CNN investigation published Wednesday found that the leftist-led nation had increasingly become a transport hub for cocaine originating in neighboring Colombia and headed to the U.S.
The report found that cocaine-carrying flights departing from Venezuela have soared from an estimated two flights a week in 2017 to almost every day in 2018. This year, there were up to five of these planes in the sky at once. The White House first hit Venezuelan President Nicolás Maduro's administration with sanctions in mid-2017, preventing the country from restructuring its debt. The Trump administration has since doubled down on efforts to oust the socialist leader in an effort to bring National Assembly leader Juan Guaidó to power.
As Venezuela continues to face a political and financial crisis caused by internal mismanagement and external intervention, the situation has left the international community's allegiances polarized and the drug trade booming.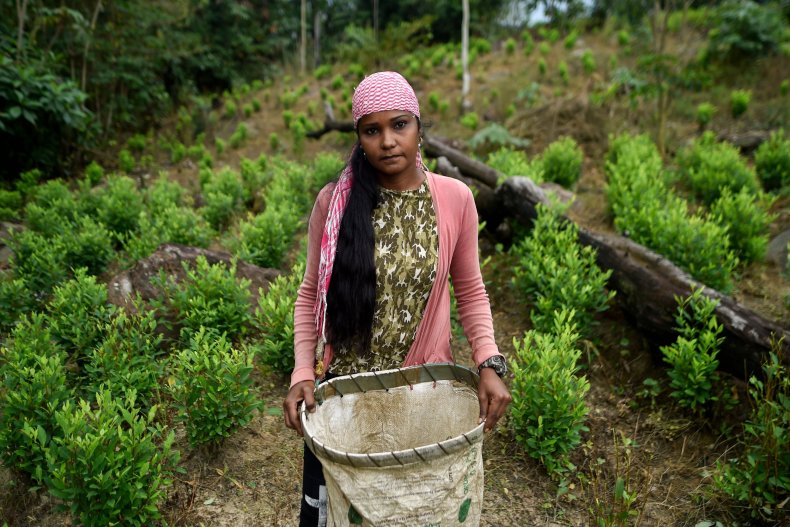 CNN's investigation cited U.S., Latin American and defecting Venezuelan officials, who said the country's authorities had become increasingly complicit in moving cocaine amid a rise in corruption. The charges followed long-standing accusations from the State and Treasury departments, though Caracas has strongly denied them.
"Faced with the resounding failure of Colombia (the largest drug producer) and the U.S. (largest drug user) in the fight against drug trafficking and Trump's claims to [Colombian President Iván] Duque, they appeal to the recycled strategy of trying to distract public opinion towards Venezuela. Be serious!" Venezuelan Foreign Minister Jorge Arreaza tweeted Wednesday.
One prominent Venezuelan recently implicated in the cocaine trade was Hugo Carvajal, the longtime spy chief of the late Venezuelan President Hugo Chávez, who survived a 2002 coup attempt reportedly linked to the U.S. and went on to turn Venezuela's policy against Washington. Carvajal served Maduro in a diplomatic role, but he defected and declared his support for Guaidó in February.
Carvajal had blamed alleged government narcotics dealings on former colleagues, such as Justice Minister Néstor Reverol, who previously served as Venezuela's anti-narcotics chief, and Industry Minister Tareck El Aissami, whom he accused of having links to Lebanon's Hezbollah, which is supported by Iran and has been designated a terrorist organization by the U.S. The Treasury Department has sanctioned all three men.But last Friday, Carvajal was arrested in Spain on U.S. charges of smuggling more than 6 tons of cocaine from Venezuela to the U.S. via Mexico in 2006.
Maduro's family had been tied by the U.S. to the cocaine trade as well, with first lady Cilia Flores' two nephews arrested in 2015 in Haiti and later found guilty of attempting to traffic nearly a ton of cocaine into the U.S. But the Venezuelan leader has also overseen the destruction of numerous secret drug labs near the country's border with Colombia.
Colombia was among the many Latin American nations supporting U.S.-led efforts to depose Maduro and was joined by the European Union, Albania, Australia, Canada, Georgia, Israel, Japan, Morocco, South Korea and Ukraine. Those still recognizing Maduro include the United Nations, Belarus, Bolivia, Cambodia, China, El Salvador, Equatorial Guinea, Iran, Lebanon, Mexico, Namibia, Nicaragua, North Korea, the Palestinian National Authority, Russia, Serbia, South Africa, Syria, Turkey and Uruguay.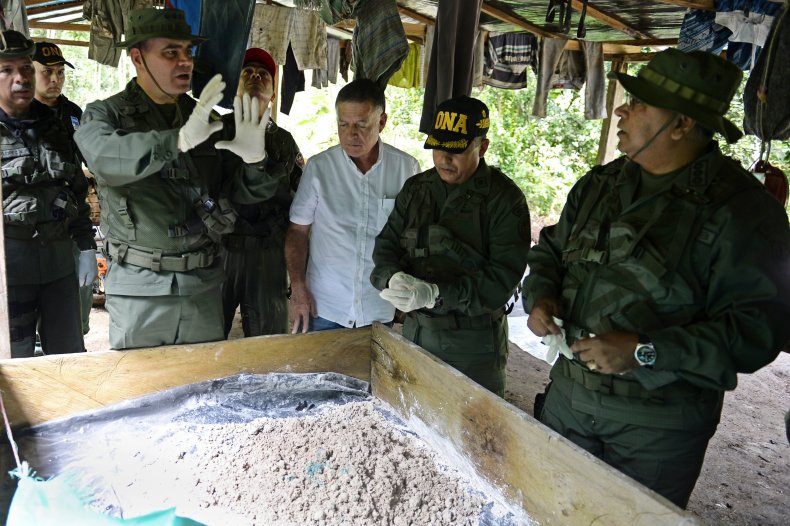 Cuba, in particular, has offered its support for Venezuela. The Cold War–era U.S. foe was one of many leftist movements targeted by Washington's intervention in Latin America. On Wednesday, Havana was hit with new measures announced by Secretary of State Mike Pompeo. They allow citizens to sue foreign companies for a projected $8 billion worth of property and assets allegedly confiscated by the Communist government since the revolution that overthrew a U.S.-backed regime in 1959.
Carlos Fernández de Cossío, general director for U.S. affairs at the Cuban Foreign Ministry, said on Twitter that the move "proves US capacity to cause damage but also consistent failure to bend Cuba's sovereign will. Will fail again." Earlier, Cuban President Miguel Díaz-Canel said his country "rejects the interventionist and libelous" statements against Maduro made by the Lima Group, which includes 12 Americancountries that—with the exception of Mexico—back Guaidó.
Also sending support to Venezuela were Russia, China and Iran, who have all dispatched personnel or officials to Caracas in recent weeks. These countries have warned the U.S. not to interfere in Venezuela's foreign affairs, while the Trump administration has said that "all options" are open in expelling them and ensuring Maduro's removal from power.