Bernie Sanders Wants to Forget Clinton's 'Rigged' Primary and Take on Trump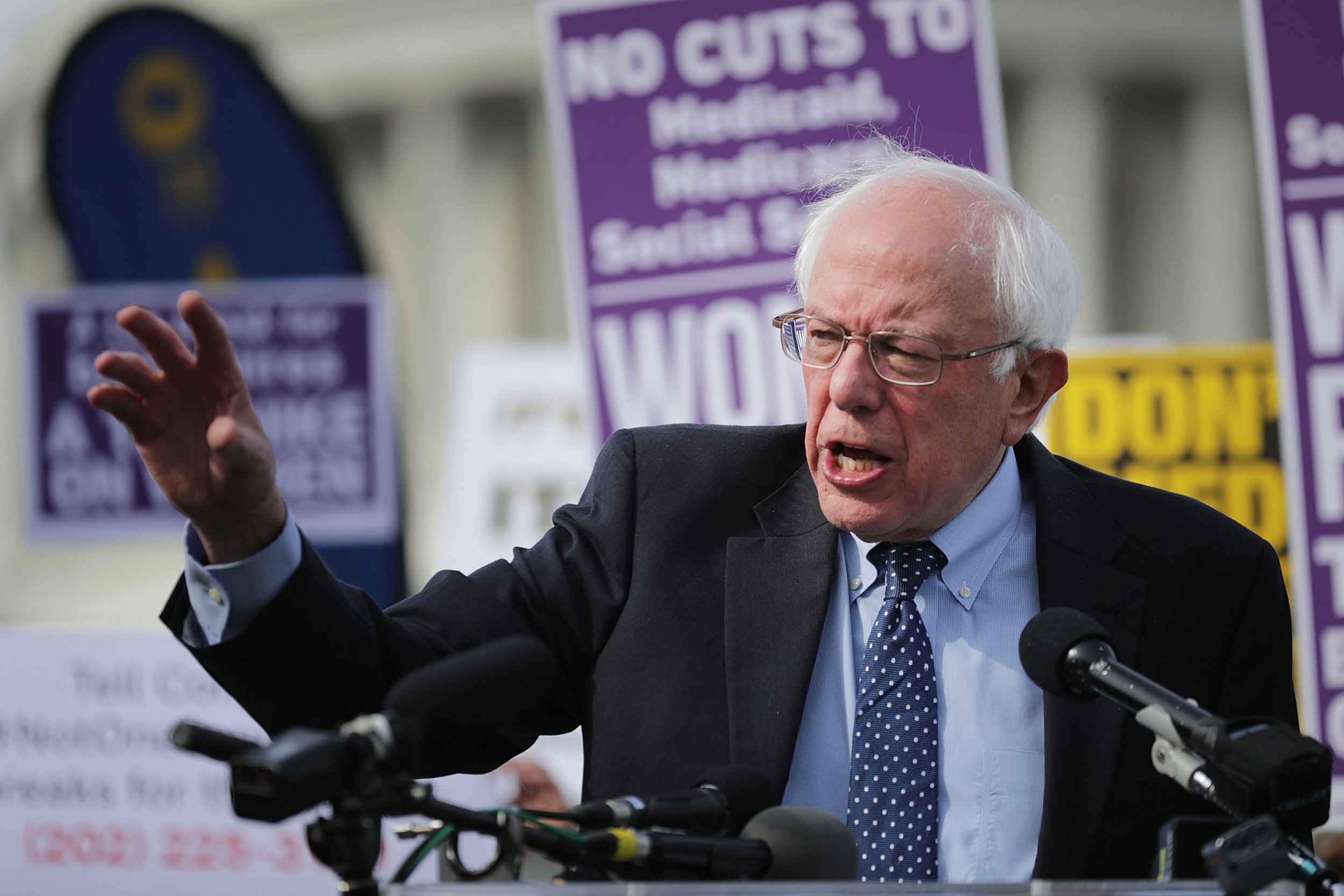 U.S. Senator Bernie Sanders praised Donna Brazile for her "courage" in disclosing the Democratic National Committee's perhaps unethical deals with Hillary Clinton's campaign during the presidential election, but also stated he wanted the focus to be on fighting back against President Donald Trump's agenda.
Sanders largely dodged CNN host Anderson Cooper's question Wednesday on whether he believed Brazile was right in her assertion that the DNC had "rigged" the primary process to Clinton's advantage.
"Look, Donna Brazile showed an enormous amount of courage in describing the truth as she saw it when she came into the leadership of the DNC," Sanders said, according to The Hill.
Brazile wrote in her book Hack that Sanders asked her to find out if the DNC had indeed favored Clinton over the Sanders campaign. She claimed to have discovered a signed August 2015 deal between Clinton's camp and the DNC that assured the party its millions of dollars in debt would be washed away by the Clinton campaign's fundraising.
The Clinton campaign then allegedly was given power over DNC staffing and financial decisions, which Brazile asserted gave the former secretary of state control of the party well before any Democratic primaries took place.
The DNC told members it had joint fundraising committees with the candidates, with each running on the idea that the funds would go toward the general election fund for whoever secured the nomination.
Two Sanders campaign officials last week said their team was never offered a deal like that offered to the Clinton campaign.
Clinton issued her first denial on the matter late Wednesday night while appearing on NBC's Late Night with Seth Meyers.
"I didn't know what she was referring to because, as has now come out, that just wasn't the case," the former first lady said of Brazile.
Sanders deflected, saying his presidential campaign was more of an underdog run against the "establishment."
"I don't think there's any sane human being who doesn't believe that my campaign was taking on the entire establishment, including the DNC," Sanders said.
He then echoed what many Democrats have said since Brazile's bombshells over the last week, which only helped to confirm what Sanders' supporters have continued to believe.
"Anderson, to be very honest with you—my job, our job, is to go forward, is do everything we can to defeat this right-wing agenda of the Republican Party in the Trump administration, not to look backwards," Sanders said.