Sandra Bullock Regrets Making Sequels, Will Never Do 'Miss Congeniality 3'
Miss Congeniality is one of Sandra Bullock's most iconic roles with the beloved 2000 film going on to become a cult favorite. Despite its success, the sequel was something of a flop that Bullock has admitted she regrets doing.
"God no, no. No. [Miss Congeniality] 2 shouldn't have been done," Bullock said in an interview with London newspaper Metro this week, when asked if there could be a Miss Congeniality 3.
Bullock reprised her role as FBI agent Gracie Hart in the sequel Miss Congeniality 2: Armed and Fabulous which was panned by critics when it came out in 2005 and now has a ​​measly 15 percent rating on Rotten Tomatoes.
However, Bullock, said there was one good thing about the movie and that was working with Regina King who played FBI agent Sam Fuller.
"But I'm glad that it did, because it was with Regina, who just, I freakin' adore," she said before adding that Miss Congeniality "should've remained a one-off."
Despite her regrets over the sequel, Bullock has said she would be interested in a prequel of the movie that followed a young Gracie Hart as a child.
"Unless they make a prequel with a young Gracie Hart..." she said. "I think Gracie Hart is in her 10, 11-year-old life, still acting very much the same as Gracie Hart as an adult."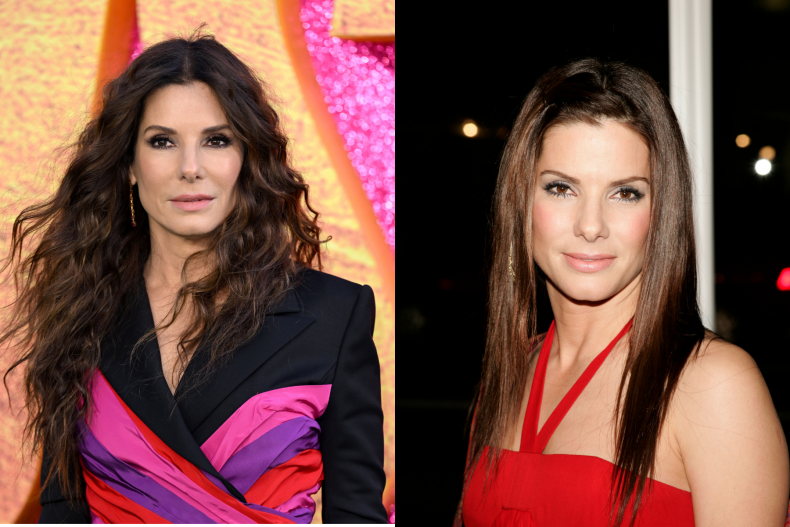 Miss Congeniality 2 is not the only sequel the 57-year-old regrets with the Speed follow up—Speed 2: Cruise Control—being another blemish on her acting resume.
"I have one [film] no one came around to and I'm still embarrassed I was in. It's called Speed 2," Bullock said.
"I've been very vocal about it. Makes no sense. Slow boat. Slowly going towards an island. ​​​​That's one I wished I hadn't done and no fans came around, that I know of."
Bullock is currently starring in a new movie, The Lost City, alongside Channing Tatum.
The romantic action-adventure film tells the story of a reclusive romance novelist who is on a book tour with her cover model until she gets swept up in a kidnapping attempt that lands them both in a cutthroat jungle adventure.
"I love this movie so much I don't have words. I also don't have words for how special Sandy Bullock is," Tatum wrote on Instagram in praise of his co-star.
"We definitely were made in the same lab and share a brain at times. I love you girl. And as you can see I'll ride your coattails anywhere anytime forever."