Sandy Hook Promise: Turning Pain Into Prevention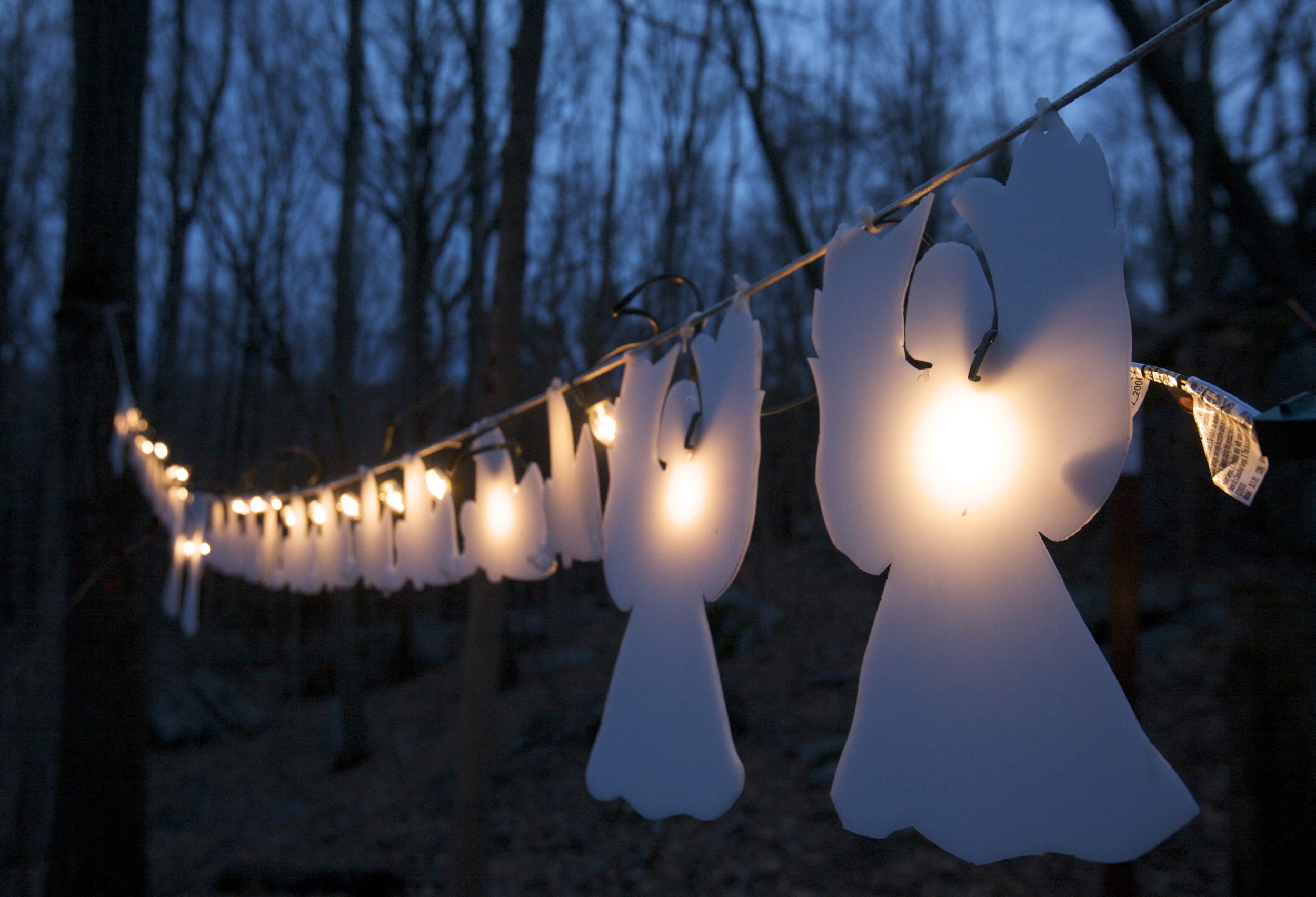 Two years ago this morning seven-year-old Daniel Barden snuggled on the couch with his dad, Mark, watching the sunrise through the living room window, the lights of the newly decorated Christmas tree reflected on the glass. Still in his pajamas, Daniel had just walked his older brother to the bus with his father and had some time before he had to get ready to go to school.
"More time for cuddling," Daniel said to his dad.
Later that December day, Daniel became one of 20 first graders killed by Adam Lanza at Sandy Hook Elementary School.
Mark Barden describes his final morning with Daniel in What They Left Behind, a 34-minute documentary released Thursday by Sandy Hook Promise, a Newtown, Connecticut–based nonprofit where Barden serves as director of advocacy.The Bardens are one of three families profiled in the film who have lost a child to gun violence.
On the eve of the second anniversary of the shootings, Barden and his colleagues at Sandy Hook Promise have released two videos to help raise awareness of the threat of gun violence and to spur positive change so that no other family has to experience what they have.
"My family will be shattered forever," Barden told the room at the New York City premiere of the documentary Wednesday night. "If we can do anything to prevent other families from living through this, and we know that we can, we need to get this message out there."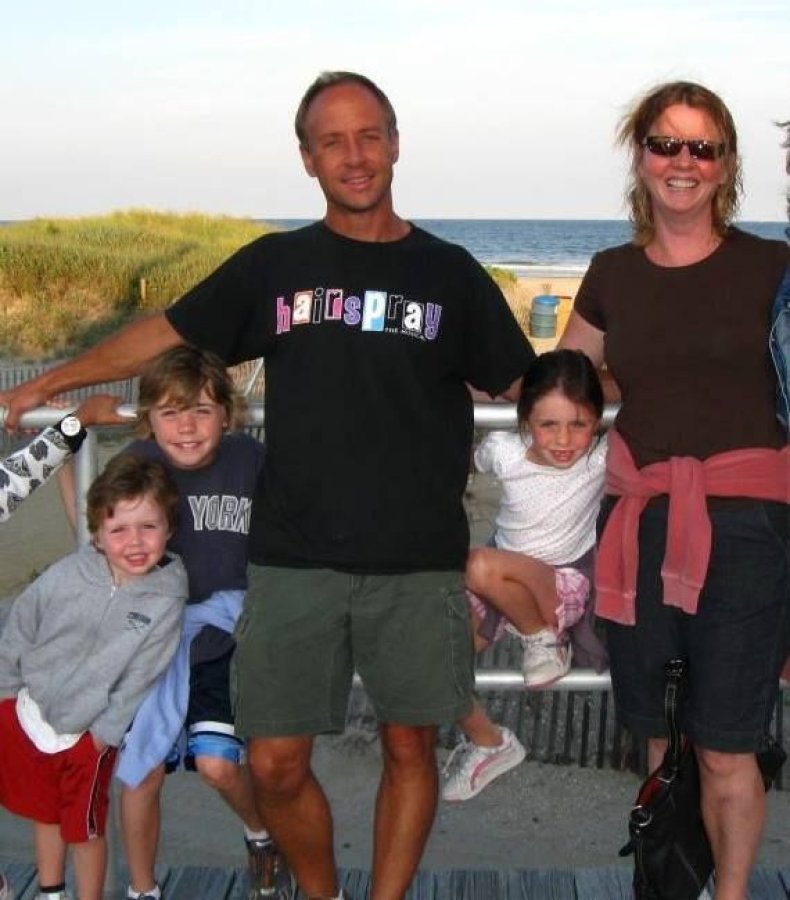 A few chairs away, Nicole Hockley, whose six-year-old son, Dylan, was also killed on December 14, 2012, stared at her lap, her face red.
Viewers of the documentary get "a glimpse now into what it means to be in this club that no one wants to join," said Hockley, director of communications for Sandy Hook Promise. She had warned the audience in her introduction that the film would turn her into a puddle. "The good news is that you don't have to," she said. "There are actions that you can take, there are ways that you can prevent this from happening."
The Connecticut shooting sparked a polarizing national debate about gun control in the United States, with Barack Obama calling for stricter gun laws and increased mental health support. But in April 2013 a bill that would expand background checks on people purchasing guns failed to pass the Senate.
Sandy Hook Promise was founded by community members and volunteers just days after the shooting. Timothy Makris, father of a then-fourth grader at Sandy Hook who was not hurt, was one of those who gathered that week to grapple with the enormity of what had happened. Makris now serves as the organization's executive director.
The organization began without a clear agenda other than to support and provide a discussion space for families of victims and other community members. Since then, the now national nonprofit has developed a mission to protect children and families from gun violence through prevention efforts that touch on early identification and intervention in mental wellness, social and emotional development and firearm safety and security.
"This has been a fight about gun control or gun freedom," Hockley tells Newsweek, but parents "just want to know what can do to protect children".
Homing in on that mission, the organization's founders want to move the conversation away from what they view as divisive language and talk instead about ways people can prevent unnecessary gun violence and deaths. Members cite other grassroots movements -- civil rights, marriage equality, anti-drunk driving -- as inspiration.
The organization points to statistics showing the relatively steady rate of gun violence incidents (fatal and non-fatal) in the U.S., hovering around 500,000 per year, despite an overall decrease in crime.
The goal of the Sandy Hook Promise is not to push for a ban on firearms but rather to promote safe and responsible firearm use and ownership. The organization's leaders have traveled around the country to speak with gun owners and non-owners, advocacy groups and the opposition, to better understand the problem and articulate solutions.
In their own community, the nonprofit's leaders hope to help parents and residents through the tragedy with "resources and programs that foster connection, resiliency and overall wellness".
Sandy Hook Promise's programs, with names like "Know the Signs," "Keep it Safe and Secure" and "No One Eats Alone," focus on recognizing mental wellbeing warning signs, notifying an adult when someone might be a threat to themselves or others, keeping guns safe and inaccessible to children, teaching social inclusivity, and helping parents and others who work with youth "to instill social and emotional development skills, such as empathy, compassion, coping and anger management."
The organization's two new films aim to help spread its message and loop more people into the conversation about how to prevent gun violence.
The first, a three-minute short designed to be easily shareable on social media, compares the idea of protecting children from monsters under the bed—which parents instinctively knew how to address with all sorts of creative solutions—with the question of protecting them from gun violence.
"There seemed to be a unifying powerlessness" on this issue, says Tarik Karam, who directed both films. Parents simply didn't know what options they have.
Hockley, Barden, and their fellow Sandy Hook Promise leaders hope the short film will bring people to the website to see the longer documentary they've released, as well as to learn more about the prevalence of gun violence and ways they can become involved to begin making a dent in those numbers.
In addition to the Bardens story, the longer documentary features a family in which a teenage boy was shot by friend with an unsecured gun and one in which a teenage girl took her own life by shooting herself in the mouth.
On Friday, the San Francisco–based Law Center to Prevent Gun Violence—a nonprofit that provides legal expertise to support gun violence prevention and promote smart gun laws—released its fourth annual Gun Law State Scorecard, looking at gun safety progress made since the Newtown shootings. Since December 2012, 37 states have passed 99 laws strengthening gun regulations, according to the nonprofit, which tracks state legislation around guns throughout the year.
"While Congress failed to act on universal background checks in the aftermath of Newtown, despite support from over 90 percent of Americans, we have seen tremendous progress at the state level," Robyn Thomas, executive director of the Law Center to Prevent Gun Violence, is quoted as saying in a press release.
"People don't know that we are making progress. Unless we tell them they won't have hope and won't fight for these issues," Thomas added in a press briefing to announce the results on Friday. "Not only are we making progress, but in the places where we are making progress, lives are being saved," she said, pointing to the correlation between the strength of gun laws and gun death rates in many states.
A Pew survey conducted at the beginning of December and released Wednesday found that public support for gun control is at a record low, with 52 percent of Americans saying it's more important to protect the right to own guns and 46 percent saying it is more important to control access to guns.
Allison Anderman, a staff attorney at the Law Center to Prevent Gun Violence finds the survey's results misleading. She says when you zoom in and ask Americans about specific measures, the numbers are strikingly different and show "the majority of the country wants to reduce gun violence." For example, she cites a CBS/New York Times poll from January 2013 that says over 90 percent of Americans support background checks for all potential gun owners.
"The folks who want to expand gun rights are incredibly vocal [and] make it seem like the country is equally divided but the country really isn't," Anderman says.
As a result of how polarizing the gun control, gun freedom debate has proven, Sandy Hook Promise wants focus on something everyone can ostensibly agree on: reducing and ultimately eliminating gun violence through awareness and education.
Anderman, whose organization has worked with Sandy Hook Promise in the past, says she hopes the videos will help people understand "that you can't sit by and just hope that it's not going to happen at your child's school and that it's not going to be your loved one that becomes a victim of gun violence, whether its in a mass shooting or a suicide or an accidental shooting in a home where a gun is unsecured," she says. "You have to step up and get involved."
On the eve of the two-year anniversary of their children's deaths, Hockley says Sandy Hook Promise is launching the videos to encourage just that kind of involvement, to turn pain into positive change, and to ensure "that Newtown isn't remembered for tragedy but a place where transformation began".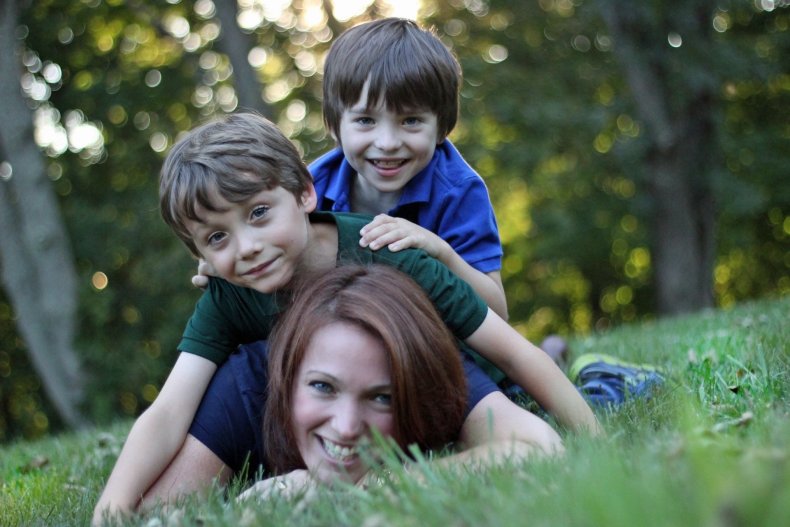 Last year, the Hockleys left town during the one-year anniversary of the shootings, but on Sunday, Hockley, her husband Ian and their 10-year-old son Jake, plan to visit Dylan's playground in the morning. They'll spend the afternoon with a group of close friends, some of whom knew Dylan, and do some sort of craft together, "something constructive," Hockley says, as a way to reflect and celebrate Dylan's life.
Barden says his family has not made such concrete plans for Sunday other than to be together. Since Daniel's death, they've started a Facebook page and a website, What Would Daniel Do, to share photos and stories about the son and brother they no longer have with them.
"People ask me how do you have the strength to do this," says Barden, referring to his work with Sandy Hook Promise. "I think, because I know too much. I know the statistics and I know first-hand the devastation and the horror. How can I not then?"
"It's very emotional, it's overwhelming, it's draining," Barden says. But, he adds, he is "cognizant of the fact that this is going to lead to sustained change. It's a tangible way to honor my little Daniel's life."