Sandy Hook School Shooting Timeline: Victims, Gunman and Aftermath
After this week's massacre at the Robb Elementary School in Uvalde, Texas, people are drawing comparisons to the Sandy Hook shooting that happened almost 10 years ago.
The Sandy Hook school shooting, when Adam Lanza shot and killed 26 people, is the deadliest mass shooting at a U.S. elementary school, and the Uvalde, Texas, shooting is the second deadliest to date.
Authorities have named Salvador Ramos, 18, as the gunman who killed 19 young children and two teachers who attempted to shield them at Robb Elementary School. Ramos was killed by law enforcement officers.
What was the Sandy Hook shooting?
Sandy Hook, an elementary school in Newtown, Connecticut, is a public school for children from kindergarten through fourth grade. On December, 14, 2012, Adam Lanza entered the school and opened fire on teachers and students, leaving 26 people dead and two people injured. Twenty of the dead were children and six adults.
Sandy Hook Timeline:
Adam Lanza murders mother
The attack began when Lanza, who was 20 years old at the time, shot and killed his mother, Nancy. He shot her four times with a .22 caliber rifle that she had bought. She had also purchased an AR-15 and several other firearms that Lanza would use in the shooting.
Before leaving the house, Lanza destroyed his computer's hard drive to make it difficult for law enforcement to gather evidence.
Sandy Hook Massacre
9 am
Lanza left the house with an AR-15, two semi-automatic pistols and a shotgun, as well as hundreds of rounds of ammunition. He then drove to Sandy Hook Elementary School, and, using the AR-15, shot his way through the school's locked security door. He was quickly met by Sandy Hook's principal, Dawn Hochsprung, as well as the school psychologist Mary Scherlach.
He shot and killed both women. However, the sounds of the shots were broadcast to classrooms thanks to the school's public address system, and immediately, teachers adhered to the lockdown protocols to protect the children. This meant hiding the children in closets or bathrooms, and barricading doors, so that the shooter could not reach them.
9.35 am
Lanza then entered the classroom of Lauren Rousseau, a teacher, and killed her and 14 children. Lanza then went to a second classroom where teacher Victoria Soto had hidden her students in a closet. Soto, attempting to protect her students, lied and told Lanza the kids were in the school's auditorium on the opposite building. He shot and killed her, as well as six students who attempted to run.
Other victims included Anne Marie Murphy, a special needs assistant, and Rachel D'Avino, a behavioral therapist. In total, Lanza fired 154 rounds in less than five minutes, killing 26 people.
9.40 a.m.
A final shot was heard, which is believed to be when Lanza shot himself.
Aftermath
Following the shooting, medical records stated that the victims had each been shot multiple times. The shooting started new debate about gun control, with significant focus on the AR-15 rifle that had been used, and questions over the need for semi-automatic rifles to be legally available. However, despite the youth of the victims (some were six years old) and the number of lives lost, no significant action was taken by Congress.
However, the families and loved ones of the victims founded the Sandy Hook Promise, a non-profit organization dedicated to promoting mental wellbeing and reforming gun laws.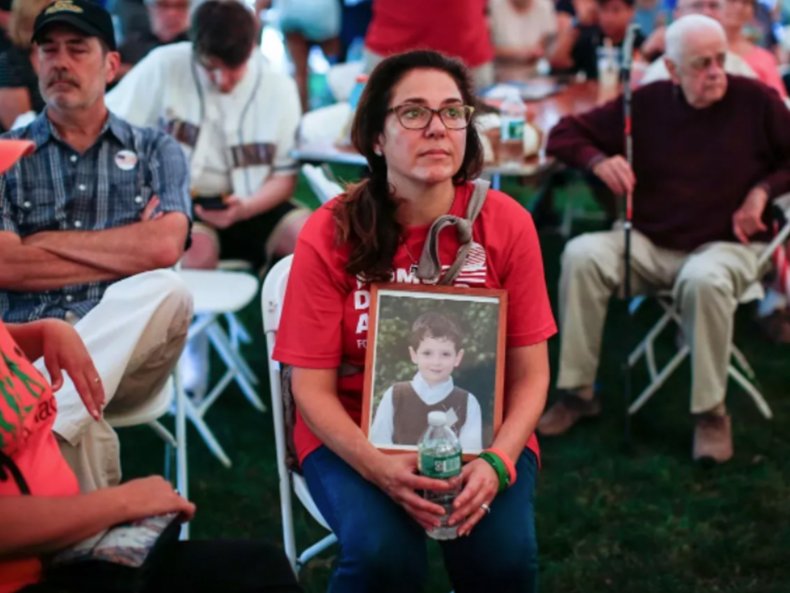 2014
Angered and frustrated by the lack of action by Congress, nine families of the Sandy Hook victims filed a lawsuit against Remington, the manufacturer of the AR-15 that Lanza had used.
2022
After Remington filed for bankruptcy protection twice, and eight years that saw no gun reform, Remington settled with the Sandy Hook families for $73 million.
A decade later, another mass shooting happened at a school, almost as deadly as Sandy Hook.