Santa Claus Tests Positive for COVID, Exposing 50 Kids in Georgia
An estimated 50 children were exposed to COVID-19 following a December 10 Christmas parade in Ludowici, Georgia.
The event, held by the Long County Chamber of Commerce, included a tree lighting and an opportunity for children to visit and take pictures with Santa and Mrs. Claus.
Just two days after the parade, both Santa and Mrs. Claus tested positive for the virus.
The Clauses, however, didn't display any symptoms at the time of the event, according to a statement by Robert D. Parker, chairman of the Long County Board of Commissioners.
"While this is cause for concern, I feel that it is important to note that exposures happen every day as we go about our day-to-day lives, often without any knowledge," said Parker. "Children are in close contact with both other children and adults daily at school, recreation functions and church."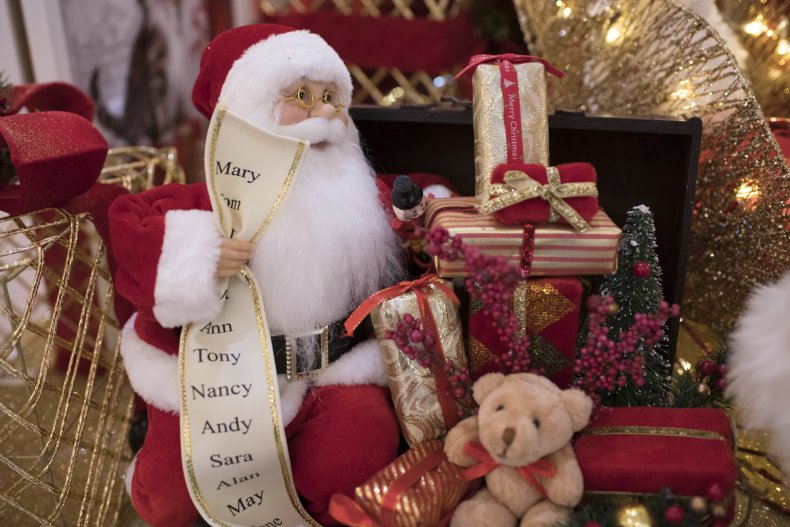 The Centers for Disease Control and Prevention (CDC) recommends that people who have been exposed to COVID-19 quarantine for 14 days. However, a shortened quarantine of 10 days could be observed while watching for symptoms of the virus the days after. Quarantine could be shortened further to seven days following a negative test result on day five or later.
Long County schools asked parents to keep any child exposed to Santa and Mrs. Claus home until after the holiday break if they're showing symptoms of COVID-19, according to local TV station WJCL 22. These students will reportedly switch to virtual learning for the interim.
"While this event was not put on by the City of Ludowici or the Long County Board of Commissioners, it was well attended by our public officials and I believe I speak for the majority of them in saying that we still stand by the decision of the Chamber to move forward with these holiday traditions and to bring some sense of normalcy to these trying times," said Parker.
Georgia, like many other states across the U.S., has seen a spike in coronavirus cases since the start of the holiday season.
According to data from The New York Times, over 3,577 new cases and 22 deaths were reported in the state on Monday. Over the past week, Georgia reported an average of 5,562 daily cases, a 101 percent increase compared to two weeks prior.
The Clauses' visit to Georgia wasn't the first time the Christmas icon caused an increase in COVID-19 cases. In Belgium, 75 coronavirus infections and one death were recently reported at a care home following a visit from a Santa who shortly afterwards tested positive.
Brandi N. Smiley, a representative from the Long County Chamber of Commerce told Newsweek in a statement via email that "as of now no one has tested positive other than the actors portraying Mr. and Mrs. Claus."