USPS Suspends Service in California Neighborhood, Upsetting Residents
The United States Postal Service has suspended mail delivery for one block of a Santa Monica, California, neighborhood after mail carriers were allegedly assaulted and threatened by one of the area's residents.
"Multiple carriers have been subjected to assaults and threats of assault from an individual who has not been located or apprehended," according to a letter from the USPS posted in the neighborhood, KTLA-TV reported. Neighborhood residents have reportedly been told to pick up mail in person at the local post office.
Santa Monica Police told KTLA that they have had one incident reported to them in January, in which an individual who lives in the area allegedly hit a mail carrier with a broomstick. The carrier, who declined to press charges, received minor care for an arm injury.
A USPS spokesperson told Newsweek that at least three incidents have taken place, which led to the suspension of service, and there is not currently an estimate for when service will be resumed.
"This is an unusual but necessary step to protect our employees," the USPS spokesperson said in a statement to Newsweek.
The USPS has been at the center of controversy over the last several weeks as Postmaster General Louis DeJoy last month ordered 50,000 new vehicles for the mail delivery service. However, the move received criticism for the fact that the majority of those vehicles, some 40,000, were gas-powered and not electric, as some lawmakers had hoped.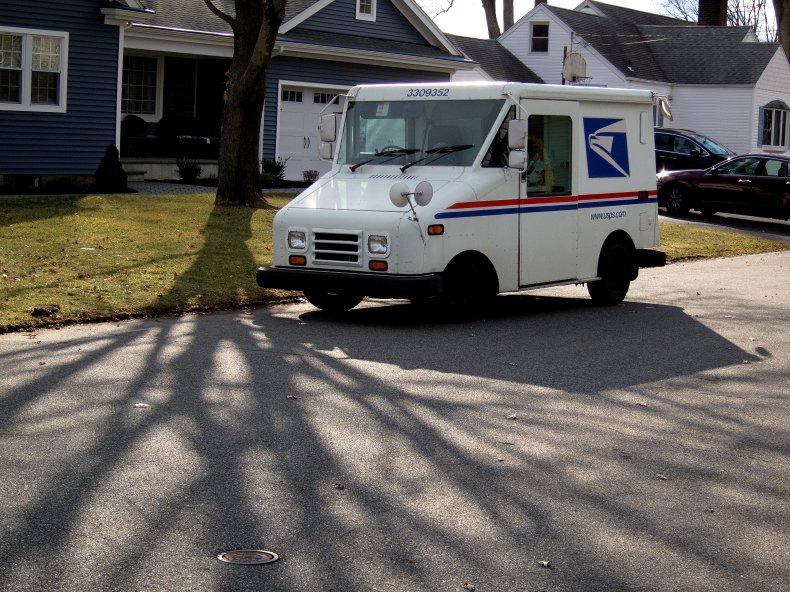 The resident in Santa Monica that the postal service accused of assaulting workers is "known to our officers," a police spokesperson told KTLA. Police told CBS News they have had other issues regarding the same individual.
The United States Postal Inspection Service also told Newsweek that it is aware of the reported incidents and is investigating the allegations.
Some residents told local media that they understand the caution and agree that measures should be taken to protect the workers, but they wondered whether another avenue could be a better idea.
"Obviously, the health and wellbeing of the people delivering our mail is everyone's number one concern; we don't want anyone put in harm," one local resident, Teddy Canner, told KTLA. "But if there's a gentleman that lives a few doors down that is making the neighborhood unsafe, then I think he should be removed from the neighborhood."
Others, however, expressed support and understanding for both the mail carriers and the resident who may be causing the problem.
"I feel a lot of compassion for the mail carriers," another resident, Courtney Smith, told CBS News. "They shouldn't have to deal with that. Likewise, I feel compassion for the people that are instigating these things because who knows what's going on."
Update 4/11/22, 5:34 p.m. ET: This story has been updated with additional information.