Sarah Huckabee Sanders Told Nancy Pelosi to Smile Way More Often, Suggested She Embodies the 'Bitterness' of Democrats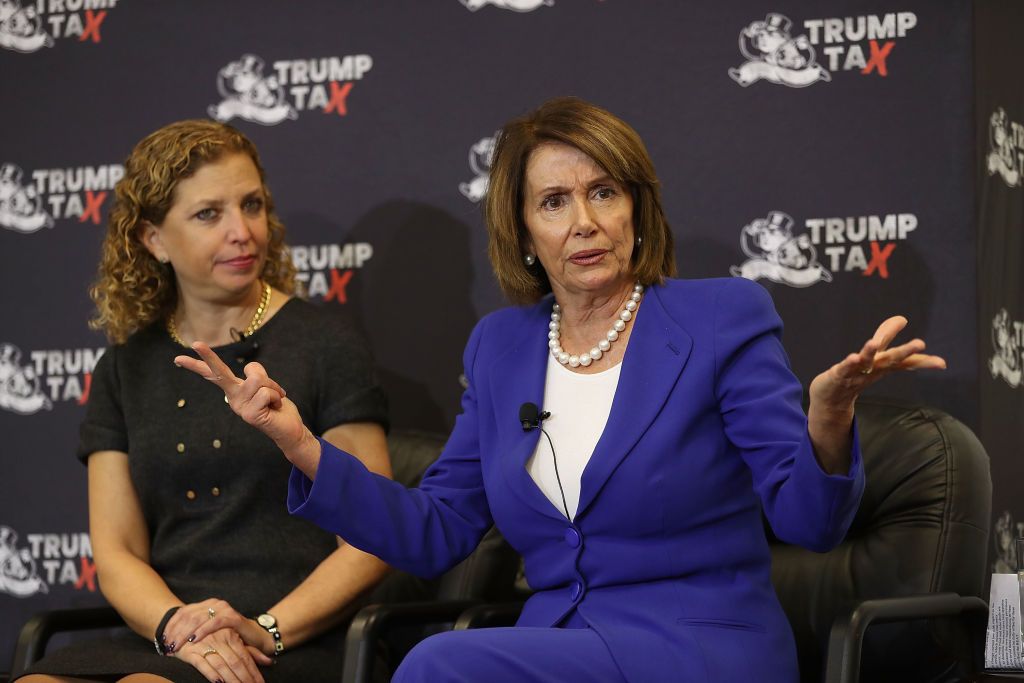 Updated | Sarah Huckabee Sanders suggested on Wednesday that Democrat Nancy Pelosi should smile more often. The comment drew fire for attacking the House minority leader, who watched President Donald Trump's State of the Union address with visible disdain alongside others in her party.
Sanders appeared on CNN's New Day to discuss Trump's annual address and respond to critics who said Trump attacked illegal immigrants. CNN host Chris Cuomo remarked that Pelosi showcased "righteous indignation" during the speech, in which Trump highlighted America's economy and championed reasons to restrict illegal immigration.
"I think Nancy Pelosi looks like that all the time," Sanders remarked on CNN. "I think she should smile a lot more often. I think the country would be better for it. She seems to kind of embody the bitterness that belongs in the Democrat party right now."
Sanders continued, "I think last night was a good step forward. Hopefully, they can let go of some of that, and they have to make a big decision. They need to decide, Chris, do they love America more than they hate this president, and are they willing to put some of those differences aside, come together and do what's right for this president."
Democrats in the House chamber wore black in solidarity with victims of sexual assault as well as to protest Trump. The minority party put their misery on full display—many refusing to rise when the president entered the chamber and refraining from applause. Pelosi looked irritated as Trump spoke but no more so than Obama era Speaker of the House John Boehner, whose reactions were called "priceless" at the time.
Pelosi had instructed Democrats to behave during the speech, according to Politico, telling them to "let the attention be on his slobbering self."
The Democrats avoided distractions, but there was no shortage of Democrat criticism after Trump's State of the Union. Pelosi declared it a "self-congratulatory speech without vision" on Twitter. Massachusetts Democrat Joe Kennedy, 37, accused Trump of divisive rhetoric in a response to the speech.
"Dignity isn't something you're born with, but something you measure by your net worth, your celebrity, your headlines, your crowd size," Kennedy, the grandson of Robert F. Kennedy, said. "Not to mention the gender of your spouse, the country of your birth, the color of your skin, the god of your prayers."
Sanders was slammed for requesting that the lawmaker "smile more" on Twitter.​
​​