Forget Samantha Jones, Smith Jerrod is team Carrie Bradshaw—kind of. Sex and the City alum Jason Lewis sat down with KTLA 5 to chat about his new film, Half Magic, but interviewers couldn't pass up the chance to ask him about the famous feud between Sarah Jessica Parker and Kim Cattrall.
Lewis played Samantha's hunky on the hit HBO series, and also appeared in both movies. Despite having allegiance to Cattrall's character in the franchise, he took SJP's side in real life, having "nothing good to say" about his former TV girlfriend.
"Listen, I would have to say that Sarah was always so lovely and such a consummate professional, and I think that people should remember their graciousness and the things that have been given to them, and I'm going to stop there because I've got nothing good to say," Lewis said about Parker, who portrayed Carrie on Sex And The City.
He continued to gush about the Divorce actress, adding: "I might just have to say yeah, yeah. What a gracious lady; she was always so good to me."
For years, rumors swirled there was drama between Cattrall and Parker. Finally, it was confirmed when Catrrall refused to make a third Sex And The City movie.
The feud exploded when SJP took to Instagram to send her condolences when Cattrall's brother died February 4. "It is with great sadness that myself and my family announce the unexpected passing of our son and brother, Chris Cattrall," the actress wrote on Instagram. "At this time we ask for privacy but we want to thank you all on social media for your outpouring of love and support in this trying time."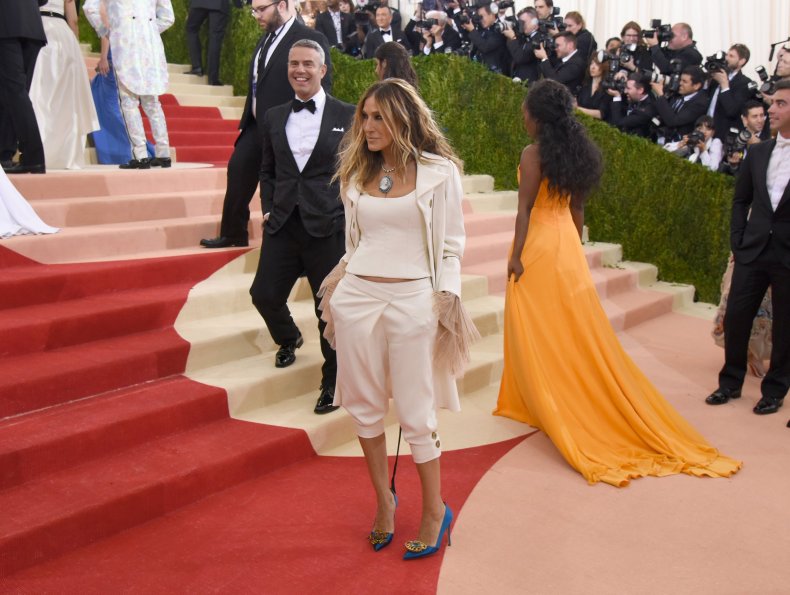 The following week, Cattrall slammed her former colleague. "Your continuous reaching out is a painful reminder of how cruel you really were then and now. Let me make this VERY clear. (If I haven't already) You are not my family," she wrote on February 10. "You are not my friend. So I'm writing to tell you one last time to stop exploiting our tragedy in order to restore your 'nice girl' persona."