Sarah Palin Was Approached by Russian Ambassador to Meet Putin-Linked Politician in 2009: Report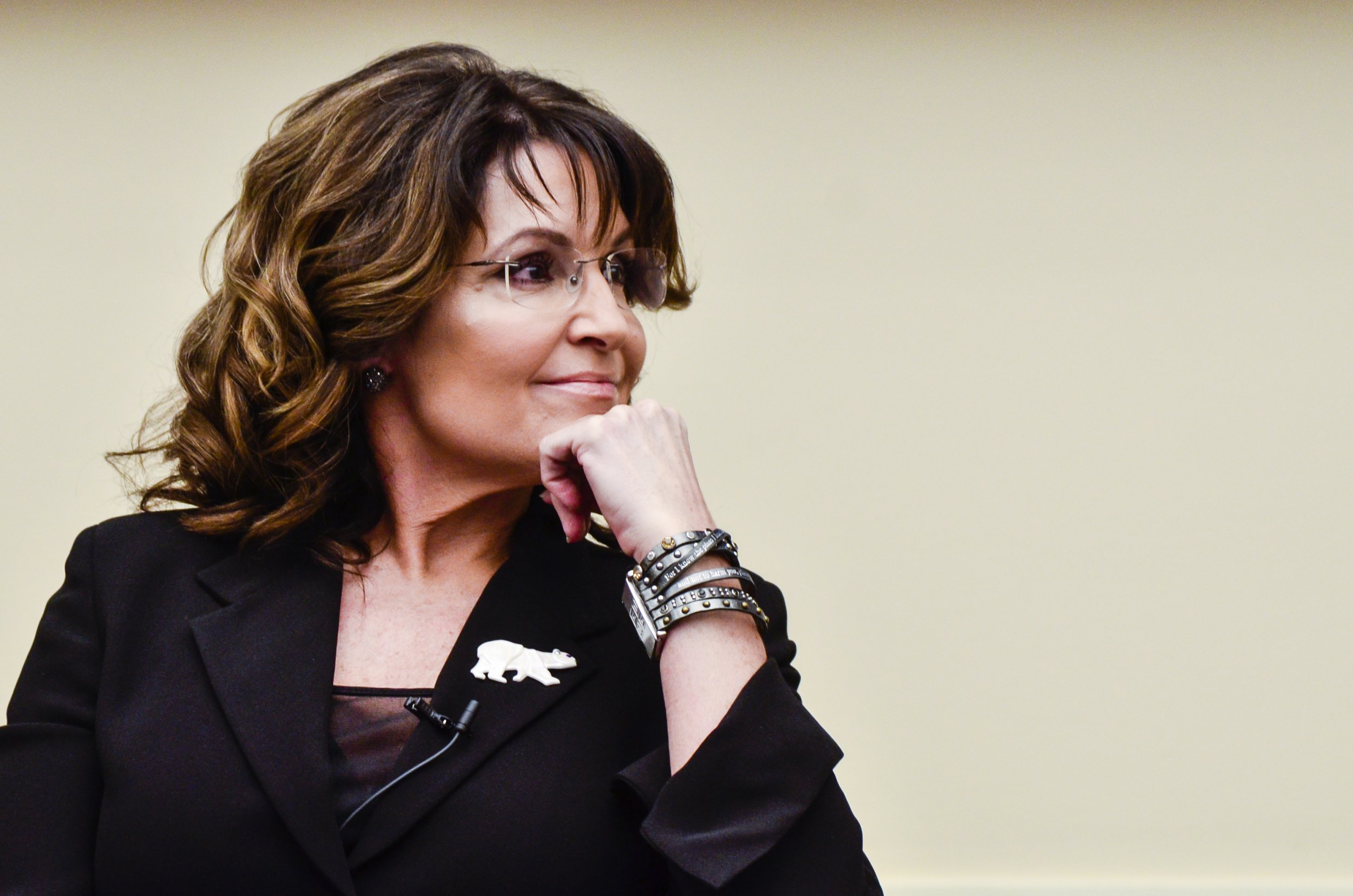 A Russian politician with links to the Kremlin reportedly traveled to the United States for years in attempts to cultivate relationships with major members of the country's conservative circles and even approached former Alaska Governor Sarah Palin for a meeting in 2009.
Related: Sarah Palin: John McCain's regret over picking me as running mate is 'perpetual gut punch'
Alexander Torshino was believed to have been tasked with advancing the interests of Vladimir Putin's government in the U.S. and began his travels to the U.S in 2009. He headed to not only Alaska but also Nashville, Tennessee, to monitor the 2012 presidential election and attend National Rifle Association conventions held in many U.S. cities between 2012 and 2016, according to NPR's report published Friday.
The report cites an email that described how Torshin went through then–Russian Ambassador to the U.S. Sergey Kisylak to request a meeting with Palin. A Palin aide at the time wrote in May 2009 that the request had been made by Kislyak, but that then the lieutenant governor of Alaska, Sean Parnell, was instead tasked to meet with Torshin.
Parnell said such a sit-down would be proper for such a high-up official to have with a "foreign dignitary."
"It wouldn't be unusual for Alaska's Lt. Governor to take a meeting with a visiting foreign dignitary, especially if the Governor's Office had been approached first by the visitor/visiting delegation to schedule a meeting and the governor had declined," Parnell wrote to NPR in an email response.
Palin, who the year before was U.S. Senator John McCain's running mate in the 2008 presidential election, evidently did not meet with Torshin. She also famously said that part of her insight into Russia was based on being able to see Russia from Alaska.
The NRA has received particular scrutiny over its ties to Russia. Its links to Torshin, who was sanctioned by the Treasury Department, were reportedly under review by the FBI, McClatchy reported last month. However, that report has not been confirmed, and the NRA stated that it has not been contacted by the FBI.
Kislyak, who is now a member of Russia's legislature, was the ambassador who met with former national security adviser Michael Flynn during President Donald Trump's transition to the White House. Flynn was later ousted from the role after it was claimed he lied to Vice President Mike Pence over meeting with Kislyak. Flynn has since pleaded guilty to lying to the FBI.