'Saturday Night Live': What the 'SNL' Cast Has Said About Elon Musk Hosting
Saturday Night Live has generated much controversy online with the news that Tesla founder Elon Musk is set to be the host of the NBC show's May 8 edition. Many SNL viewers have criticized the show for picking as a host someone whose tweets have been interpreted as transphobic, and who has been accused of spreading COVID misinformation.
With so much controversy online at Musk's upcoming SNL hosting gig, a number of cast members on the show have made quips that many are reading as comments on the controversial casting.
Bowen Yang is the cast member who has most explicitly referenced the furor around Musk's new gig. In an Instagram story, he shared a screencap of Musk's tweet about hosting the show that read: "Let's find out just how live Saturday Night Live really is [devil emoji]."
On his story, Yang added the caption "what the f*** does this even mean."
This is not the first time that Yang has taken aim at Musk's tweets. In June 2020, the SNL cast member pretended to be the billionaire on Twitter. In a tweet meant to parody Musk's posts, he wrote, "I know an alien named Panera who turned my ass into a bread bowl."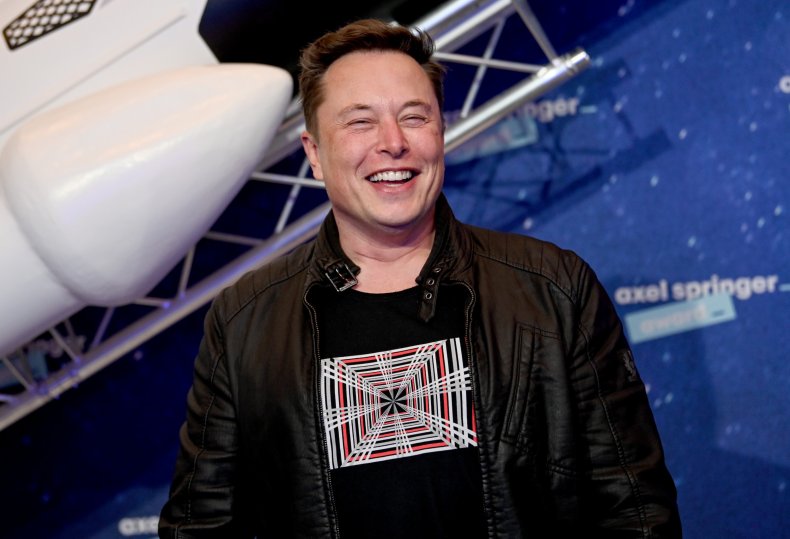 Cast member Andrew Dismukes referenced the situation on his own Instagram when he punned: "Only CEO I wanna do sketch with is Cher-E Oteri."
Many Instagram users have also read an Instagram story from Aidy Bryant to be a coded reference to Musk. After the news broke that the Tesla founder, worth an estimated $179 billion per Forbes, is hosting the show, the SNL cast member shared a Bernie Sanders tweet that read: "The 50 wealithiest people in America today more than the bottom half of our people. Let me repeat that, because it is almost too absurd to believe: the 50 wealthiest people in this country own more wealth than some 165 MILLION Americans. That is a moral obscenity."
Michael Che was asked by a follower what his thoughts were about Musk hosting. In a swiftly-deleted reply shared on the show's Reddit, the Weekend Update anchor wrote "i dont kno him" [sic].
As a news-making eccentric billionaire, Musk has previously been the subject of Weekend Update jokes. An April 2019 version of the segment, for example, saw Jost joke: "Actor Jim Carry got into a Twitter feud this week with the granddaughter of Benito Mussolini because that's just the kind of thing that happens now and we all have to accept it. News at this point is just a string of unrelated words like 'Elon Musk releases Harambe rap.'"
In another Weekend Update, the comedian joked: "Elon Musk and Grimes have named their baby [X Æ A-12], which I assume is the number you dial on California for child services."