'Saturday Night Live' Suspends One of Its Writers for Tweeting Joke About Barron Trump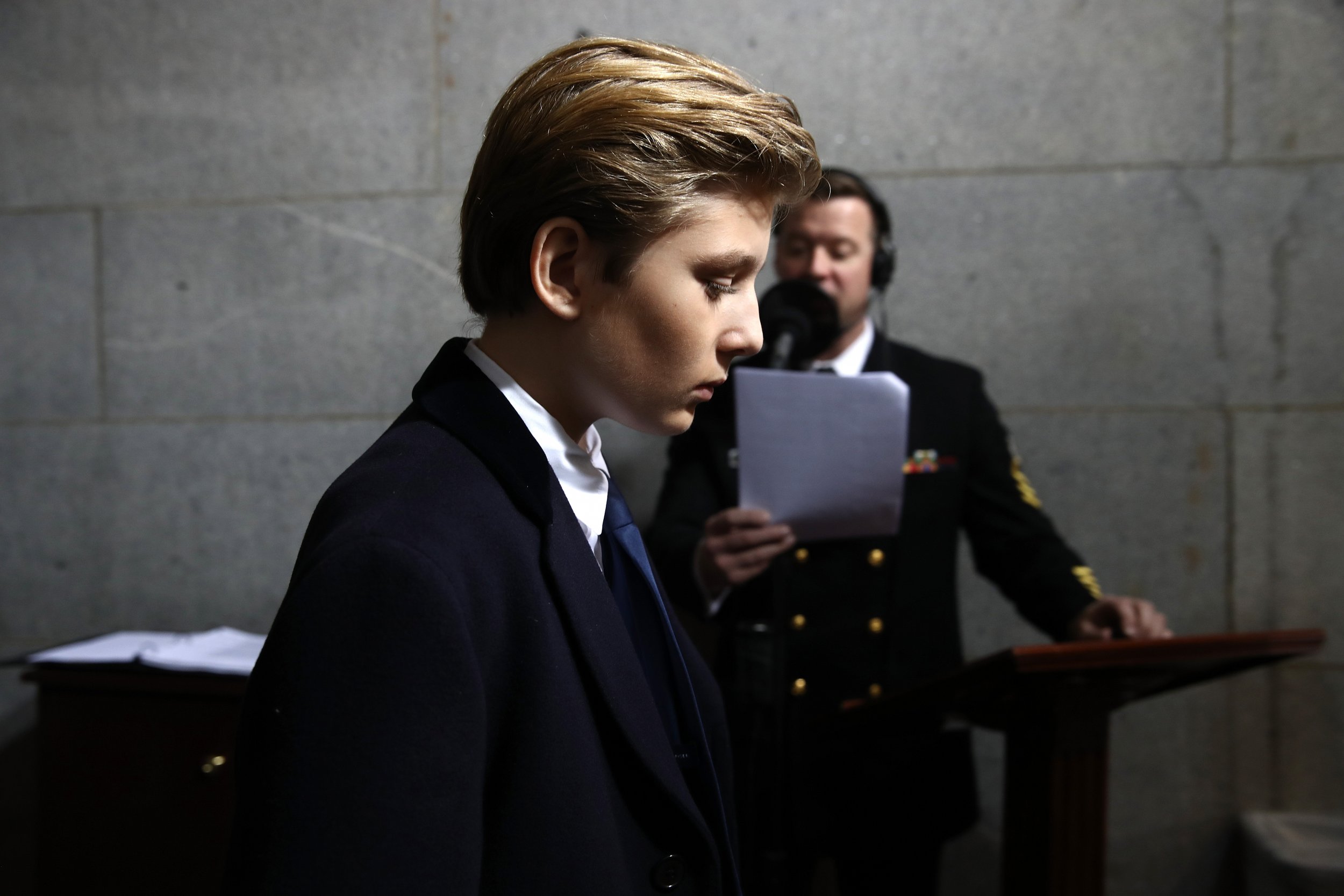 This post has been updated.
Since winning the election in November, Donald Trump hasn't taken very kindly to how he has been portrayed by Saturday Night Live. He's bashed the long-running sketch comedy show on three separate occasions over the past three months, often singling out Alec Baldwin's impersonation of him.
But SNL wasn't any tougher on Trump than it would have been on anyone else who behaved the way the president behaved since the election. It was all fair game and in good taste. On Friday, though, one of the show's writers crossed the line with a tweet about Trump's 10-year-old son, Barron.
Related: Aziz Ansari hits 'lower-case KKK' backing Trump on 'Saturday Night Live'
"Barron will be this country's first homeschool shooter," writer Katie Rich tweeted on Friday during Trump's inauguration. According to a report by The New York Times, SNL suspended Rich indefinitely and "immediately" after the tweet was sent.
The backlash caused Rich, who joined the show in 2013, to deactivate her Twitter account, but she rejoined on Monday afternoon to post an apology.
It's easy to get carried away when making fun of Trump and his family. Ivanka Trump, Eric Trump and Donald Trump Jr. are all willfully complicit in their father's cartoonish circus presidency, but Barron has been paraded around like a prop throughout Trump's campaign and certainly doesn't deserve criticism or mockery. CNN's Jake Tapper on Saturday tweeted that making fun of a child is "odious, immoral & self-defeating." On Sunday, Chelsea Clinton, a former first child herself, also tweeted in defense of Barron.
Though Republicans have been quick to politicize the tweet, it's not as if the GOP has a pristine record when it comes to their treatment of children. Chelsea Clinton was mocked when her father was president, most notably by Rush Limbaugh, who compared her to a dog.
Trump, too, has made inappropriate comments about preteens. In October, a video surfaced of the then-Republican nominee hitting on a 10-year-old in 1992. "I'm going to be dating her in 10 years," Trump said. "Can you believe it?"
Trump's well-known history of lewd behavior didn't stop SNL from inviting him to host an episode in November 2015, when few took him seriously as a political candidate. The show brought SNL its highest ratings since 2012, although the decision to promote someone with a history as questionable as Trump's—and who had made incendiary remarks about immigrants a few months earlier—drew criticism.
Trump himself has not commented on Rich's tweet or the show itself since his inauguration, but we have a feeling he's going to have something to say about the February 11 episode. SNL on Monday announced that Baldwin, its Trump impersonator extraordinaire, will be the host.
Update | The White House on Tuesday issued a response to Richie's tweet. "It's a longstanding tradition that the children of Presidents are afforded the opportunity to grow up outside of the political spotlight," the statement read. "The White House fully expects this tradition to continue. We appreciate your cooperation in this matter."