Argentina's Loss to Saudi Arabia is the Biggest World Cup Upset of All Time
Saudi Arabia has set the FIFA World Cup in Qatar alight with what is being described as the biggest shock in the history of the tournament.
The Middle Eastern country is not even in the top 50 soccer teams in the world, according to the FIFA rankings, while Argentina only has Belgium and Brazil above them.
The South Americans are two-time champions of the World Cup and boast one of the greatest players of all time in their team, Lionel Messi, who looked forlorn at the final whistle.
Messi had opened the scoring from the penalty spot but two goals in five minutes after half-time turned the game around in favor of the Saudis, and despite intense pressure from Argentina, they held out for a historic win.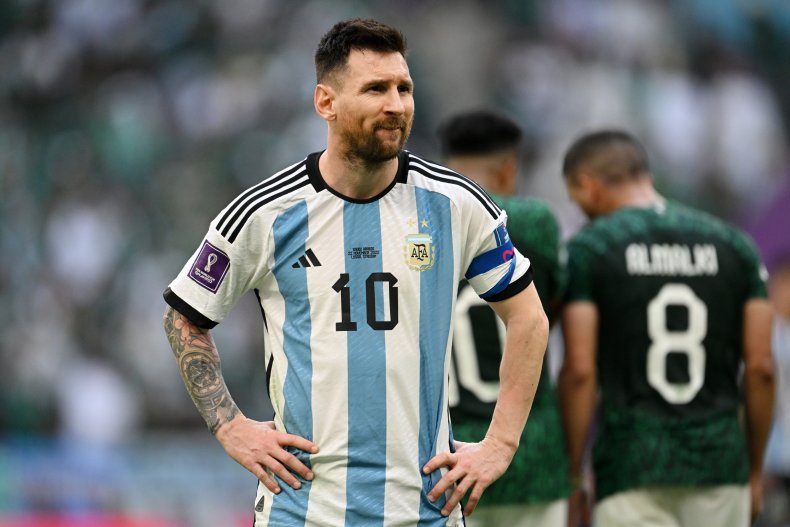 Argentina was listed as the favorite or second favorite after Brazil to win the World Cup by the vast majority of bookmakers and experts heading into the tournament.
This was mainly due to Argentina being unbeaten for 36 games and not losing for three years, since their defeat to Brazil in July 2019.
Until this moment, Saudi Arabia had previously only won one game at a World Cup in their history, when they beat Egypt 2-1 in 2018, but on that occasion both teams had already been eliminated, so it was a dead rubber.
After the latest game, Argentina striker Lautaro Martínez said there was one simple reason for the result.
He said: "We should have scored more than one goal in the first half but this is a World Cup and now we have two finals left."
Argentina face Mexico on Saturday, November 26 in a must-win game if they want to progress from the group, followed by Poland on Wednesday, November 30.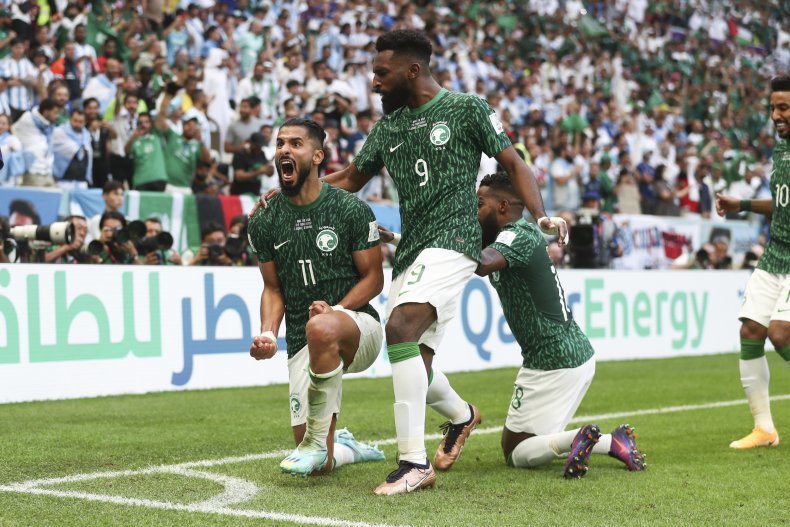 The Other Big Upsets
The World Cup has thrown up some big shocks over the decades but a poll on the BBC has seen this loss to Saudi Arabia by Argentina is overwhelmingly the biggest of all-time.
While Lionel Messi will be smarting from this loss, it was another Argentine great in Diego Maradona who was involved in one of the other biggest shocks of the World Cup.
Back in 1990, holders Argentina opened the tournament against African newcomers Cameroon, and despite their opponents being reduced to nine men, with two sent off, Argentina fell to a 1-0 defeat.
And France were also World Cup holders when they played Senegal in 2002 in Japan and South Korea.
Despite having the prestigious talents of Thierry Henry and Patrick Vieira, their talisman Zinedine Zidane was missing through injury and Les Bleus fell to a 1-0 defeat.
The 1-0 scoreline was also the final score for another huge shock when the United States turned over England in the 1950 World Cup in Brazil.
It was England's debut in the competition but they were still heavily fancied to defeat the U.S., whose team was made up of part-time players. Joe Gaetjens' goal sealed the win, which went on to inspire films about the momentous match.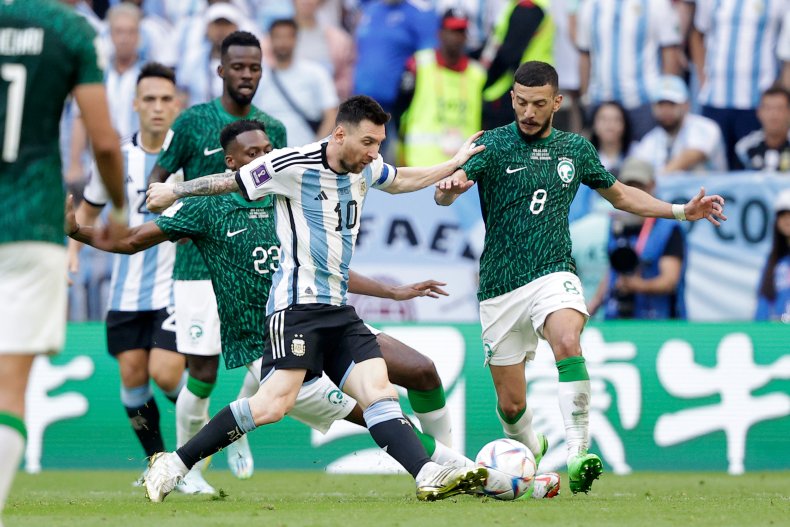 In 1966, North Korea, despite never being expected to qualify for the World Cup, beat a highly respected Italy 1-0, going on to reach the quarter-finals before being knocked out by Portugal.
Saudi Arabia may have taken the accolade of biggest shock ever at the World Cup with this win over Argentina because of the circumstances of the game.
Argentina's long unbeaten run and their roster full of top-level league professionals, including arguably the GOAT in Messi, hugely overshadowed (on paper anyway) the Saudi squad, which is entirely made up of players from the country's league, which is not even ranked in the top ten across the globe.
Analysis by Nielsen's Gracenote, which produces music, video and sports data, has found that Saudi Arabia's win against Argentina is the biggest upset on record.
Gracenote uses ratings to measure team strength and estimates the probability of a team winning or gaining a draw in each match.
It estimated that Saudi Arabia had an 8.7 percent chance of beating Argentina, compared to the 9.5 percent chance of the United States beating England in 1950.
Do you have a tip on a sports story that Newsweek should be covering? Do you have a question about the World Cup? Let us know via entertainment@newsweek.com.
Update 11/22/22, 8:15 a.m. ET: This article and its headline were updated with additional information.
Update 11/22/22, 11:30 a.m. ET: This article was updated with analysis from Nielsen's Gracenote.