Saudi Arabia has begun building quiet yet consequential inroads to both Iran and Israel, archrivals in the Middle East, amid uncertainties over the future of the long-standing role of the United States in the region.
Riyadh does not maintain relations with either nation, but parallel diplomatic tracks have the potential to transform not only the Kingdom's role in the Middle East, but the geopolitics of the region itself. Both paths, however, are lined with pitfalls that also run the risk of sparking underlying tensions among the three countries.
"Saudi's relations with Iran and Israel are going in two different directions, with every direction having its own set of demands," Salem al-Yami, a former official of the Saudi Foreign Ministry, told Newsweek.
Yami acknowledged the difficulty of these endeavors, but noted that they could ultimately prove successful if diplomacy managed to bring about fundamental changes in attitudes that have so far only served to further inflame frictions.
"Everything is possible when it comes to international relations," Yami said, "as long as nations in this region are able to provide compromises and yield to some requirements, including steering clear from unnecessary prejudices and demagoguery that haven't benefited anyone."
Saudi Arabia's talks with Iran and Israel are concurrent but not necessarily equal, and it remains unclear whether either country would be willing to give the Kingdom what it wants.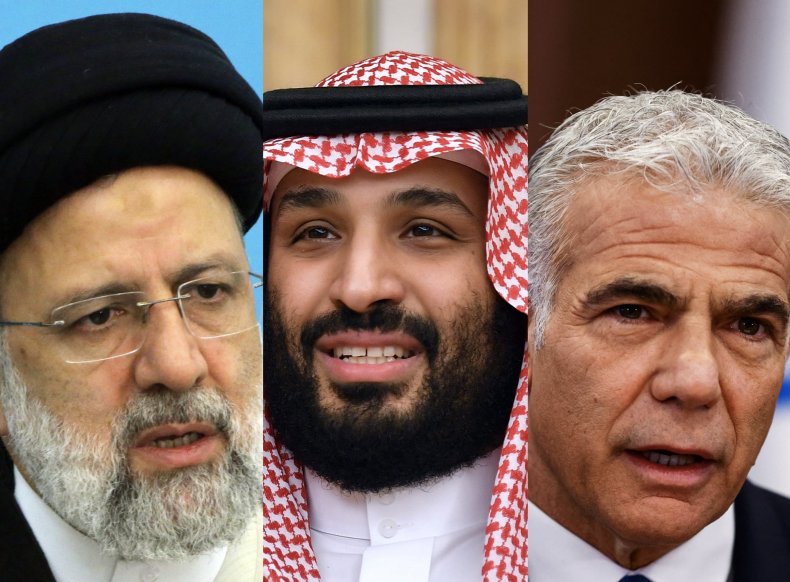 When it comes to Iran, relations between Saudi Arabia's Sunni Muslim monarchy and the Shiite Muslim-led nation have always been difficult, especially after the 1979 Islamic Revolution that ousted the West-backed shah and brought to power a theocratic government. The two rivals have competed for influence across the region for decades, funding opposing causes and finally breaking ties in 2016, after Iranians reacting to Saudi Arabia's execution of leading Shiite Muslim cleric Nimr al-Nimr burned down Riyadh's embassy in Tehran.
This regionwide bout between the two powers continues unabated, most visibly and violently in Yemen, where a Saudi-led coalition has been directly engaged in a more than seven-year-long civil war against rebels of the Iran-aligned Ansar Allah, also known as the Houthi movement. A truce reached in April has held, but prospects for a lasting settlement are far from certain.
"Saudi Arabia wants Iran to stop turning some communities in the region into militias and gangs and end wars against political Arab regimes," Yami said, "especially those conflicts against Saudi Arabia that are being implemented through its loyal groups in Syria, Iraq, Yemen, and Lebanon."
Yami said Saudi Arabia is particularly looking for Iran to change its approach to the conflict just across the Kingdom's southern border.
"We want Iran to play a positive role in the war in Yemen," he said, "by pressuring Houthis to accept extending the truce and urging them to reach a resolution."
Positive signs have emerged, and five rounds of talks have been held between Saudi Arabia and Iran in Iraq since last year. Yami said that "restoring relations to normal between KSA and Iran might be announced" possibly before the end of summer, with "indications of an Omani role in the mediation process as well."
Amwaj.media, a London-based outlet focused on Iran, Iraq and the countries of the Arabian Peninsula, has been following the inner workings of these closed-door sessions. In what appeared to be a breakthrough during a September 2021 meeting between Saudi and Iranian officials, the outlet cited an informed source saying Riyadh agreed to readmit Iranian diplomats under the auspices of the Organisation of Islamic Cooperation, and Tehran was tasked with coordinating the pilgrimage of its citizens to perform Hajj in Mecca.
Talks were temporarily called off by Iran in March, after Saudi Arabia announced it had executed 81 people, many of whom were reportedly Shiite Muslims. Meetings resumed the following month, however, and Iranian Foreign Minister Hossein Amir-Abdollahian said last week that both sides were ready to take their discussions to the next level.
Amwaj.media editor Mohammad Ali Shabani told Newsweek that he now believed this negotiation process "appears set to soon enter a political track, meaning that diplomats from respective foreign ministries will lead the efforts to fully normalize relations."
"Iran seeks to counter the U.S. narrative of its decline and isolation," he added.
Shabani said the move is consistent with Iran's desire to increase its role in the region.
"In this context, Iran's pursuit of a normalization of ties with Saudi Arabia is partly an opportunity to reassert its role as an important regional state that cannot be ignored," he said. "Normalizing ties with Saudi Arabia as a key Arab and Muslim state will also potentially bring Iran both public relations and economic dividends. This is particularly welcomed in Tehran after the damage to Iran's image in the Arab world caused by its support for the Syrian regime."
Shabani argues that that Saudi Arabia is motivated in part by the vacuum created by a widely perceived U.S. pullback from the region, noting that the pullback has continued under both Republican and Democratic administrations.
"Saudi Arabia is acutely aware of the changing regional dynamics as the U.S., regardless of its partisan orientation, is perceived as withdrawing." As such, he said that "Riyadh is maneuvering to keep all options open and to adapt to new realities on the ground."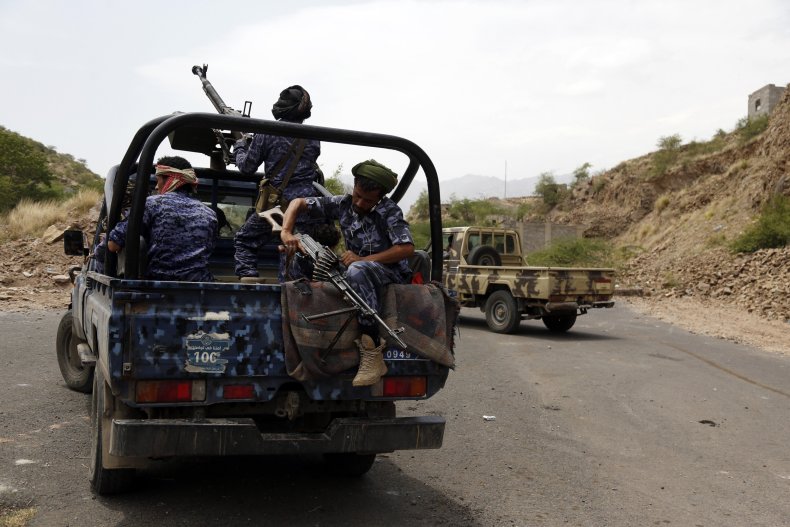 The U.S. withdrawal was also noted by Javad Heirannia, director of the Persian Gulf Studies at the Center for Scientific Research and Middle East Strategic Studies in Tehran, who framed the burgeoning diplomacy between Riyadh and Tehran as the result of a "systemic variable," which was "a change in the U.S. approach toward the Persian Gulf region."
While the U.S. was once heavily involved in conflicts that necessitated a large military presence in the region, both former-President Donald Trump and President Joe Biden shared the aim of ending "forever wars," which has led to a drawdown in both the size and activity of U.S. forces. In order to fill the void, Heirannia said the U.S. has effectively delegated countries in the region to step up in resolving their own issues.
"In fact, the Biden government is seeking a regional order in which regional actors reduce their tensions and the United States manages that order," Heirannia told Newsweek. "Based on this, the Iran-Saudi dialogue is important to reduce the cost of the U.S. withdrawal from the region and Washington's focus on China and Russia."
"On the other hand," he added, "when the United States withdraws its military forces, countries in the region are forced to revive the diplomacy."
This comes at a time when Washington's diplomatic role in the Middle East appears to be diminishing.
Biden has struggled to stabilize the fallout of the actions taken by his predecessor, who abandoned a landmark 2015 multilateral nuclear deal with Iran known as the Joint Comprehensive of Action (JCPOA). Since April of last year, around the same time that Iran-Saudi talks began, U.S. officials have held numerous rounds of indirect talks with Iranian counterparts in Austria in an attempt to negotiate a return to the accord, but the two sides remain at an impasse. The longer that impasse remains, the less likely it appears that a renewed agreement is possible.
Meanwhile, the Biden administration has invested a significant portion of its foreign policy resources on other major issues, including Russia's war in Ukraine and China's rising status on the world stage. Though still serving as the effective guarantor for security in the Persian Gulf, Washington's shift in priorities has created fertile ground for Saudi Arabia and Iran's cautious rebound.
"Iran wants to reduce regional spending due to tensions with Saudi Arabia and wants regional countries to support the JCPOA if a nuclear deal is reached," Heirannia said. "Saudi Arabia wants Iran to help end the Yemeni war by influencing the Houthis."
But he also noted potential obstacles.
"Iran is also trying to prevent further convergence of Saudi Arabia with Israel," Heirannia said. "But the main issue is that the normalization process of Arab countries with Israel, including Saudi Arabia, is a growing process."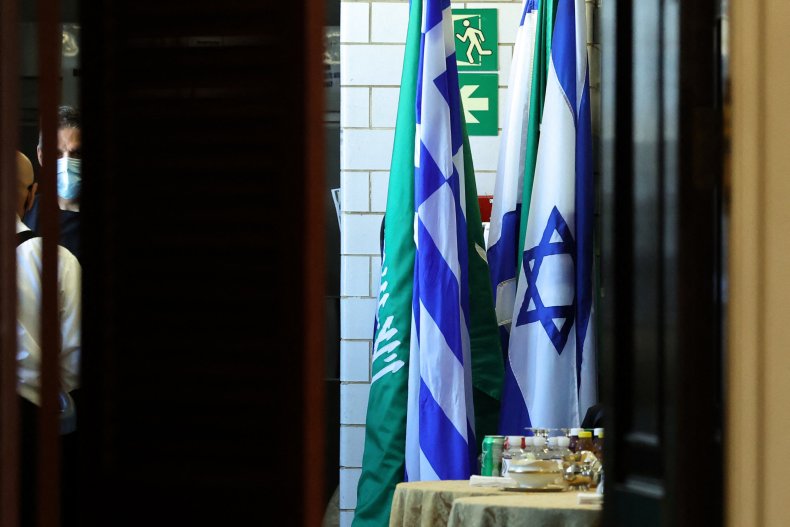 The Abraham Accords, negotiated by the Trump administration, marked a significant shift in the diplomatic layout of the Middle East. This series of historic deals saw the United Arab Emirates, Bahrain, Sudan and Morocco normalize relations with Israel in 2020, becoming the first Arab nations to do so since Jordan did in 1994. Israeli officials have publicly expressed their desire for Saudi Arabia to join, much to Iran's chagrin.
"Iranians want to make sure that Saudi Arabia doesn't join the Abraham Accords, which they see as a big threat," Farhad Rezaei, a Canada-based analyst specializing in Iranian foreign policy and a senior research fellow at the Philos project, told Newsweek.
Rezaei said Iran's desire to talk to Saudi Arabia was rooted in an effort "to dissuade Saudi Arabia from normalizing relations with Israel and to limit Israeli influence in the region," as well as "to make sure that Saudi Arabia doesn't join the regional air defense alliance that Israel and Arab countries are trying to form with the goal of countering threats of ballistic missiles."
The history of enmity between Saudi Arabia and Israel dates back to the inception of the Jewish state. Saudi Arabia was among the Arab nations in 1948 that sent troops to fight the new State of Israel established on land also claimed by Palestinians. Riyadh also played minor roles in the Arab-Israeli wars of 1967 and 1973, though it notably helped to lead the Organization of Petroleum Exporting Countries boycott over U.S. support for Israel in the latter engagement.
Iran's Islamic Revolution helped shift the dynamic, however, and Tehran came to be viewed as a common foe of Israel and Saudi Arabia in more recent decades.
Amid years of covert interactions, the Abraham Accords brought even further signs of cooperation, including reports that then-Israeli Prime Minister Benjamin Netanyahu made a secret trip to the Kingdom in 2020, and the announcement earlier this month that Saudi Arabia would allow Israeli flights to the UAE to pass over Saudi airspace.
Danny Danon, who served as Israel's ambassador to the United Nations from 2018 to 2020, said interactions are expanding between the two states.
"There is a greater emphasis than ever before on cooperation between Israel and the moderate Arab countries in the Middle East," he said. "Although Israel does not yet have formal diplomatic relations with Saudi Arabia, there are deepening unofficial alliances in play, particularly from a security and defense perspective, which could eventually serve to bring about normalization."
Danon said this comes as both nations sought "to prevent Iran, the world's greatest exporter of terror, from achieving its nuclear ambitions." Despite Iranian denials, both have accused the Islamic Republic of seeking nuclear weapons.
And he argued that the recent trend of countries like Saudi Arabia rekindling talks with Iran would not change their condemnation of Iranian tactics.
"Although on the surface Arab countries have recently been reigniting relations with Iran," Danon said, "this is not, in my opinion, an acceptance of their terrorist activities."
"I believe that the deception of the Iranians is by now well understood," he added.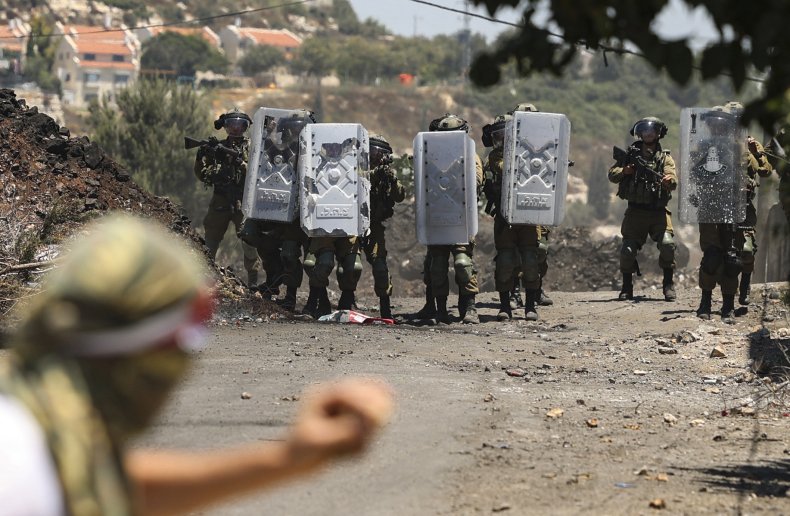 But Israeli-Saudi contacts remain controversial, even if their interests appear to be aligned in certain areas. The House of Saud has held a unique role in the Muslim World, overseeing the two holy cities of Mecca and Medina, as well as maintaining a historically important position in supporting the Palestinian struggle for statehood.
Moneef Ammash al-Harbi, a Saudi political analyst based in Riyadh, argued that "there are no talks or relations or meetings with common interests" between Saudi Arabia and Israel.
"Peace with Israel begins with establishing the Palestinian state," he told Newsweek, "and the ball here is in Tel Aviv's court, not in Riyadh's."
While the Trump administration counted the Abraham Accords as a victory, the Palestinians saw it as a resounding blow to their cause. Coupled with earlier setbacks, such as the U.S. embassy move to Jerusalem, it has served to further erode the established role of the U.S. as mediator in the Israel-Palestinian conflict.
And though Biden's trip to the Middle East earlier this month may have helped smooth tensions between him and Saudi Crown Prince Mohammed bin Salman, his visit to Israel and the West Bank produced little in the way of restarting long-frozen peace talks on that front.
Nonetheless, Yami sees an opportunity for Israel and Saudi Arabia.
"The possibility of relations with Israel seems more ambitious" than the track Riyadh pursued with Tehran, he said, "especially if it comes with guarantees from the United States, a country that is able to assert stability in the region more than any other nation."
He argues that Saudi Arabia "doesn't want much from Israel but honoring Palestinian rights and building further relations that would pave way for peace and stability in the region." He said that such an outcome would entail "taking steps forward to reconcile with Palestinians, ceasing its settlement operations, lifting its siege on Palestinian cities, and reaching solutions to establish a Palestinian state."
"The political situation today says that Israel is a potential ally for KSA," Yami added. "But the real question is, 'does Israel understand this, and will it work towards it or not?'"
He described Saudi Arabia's careful engagement with both Iran and Israel as part of a broader effort to redefine Riyadh as a capable geopolitical player, an endeavor that requires easing existing tensions with other nations.
"I think that Saudi Arabia wants to present itself to the world in a new, different way," Yami said, "and that requires scaling back conflicts with regional and international powers as much as possible."
Reached for comment on Saudi Arabia's talks with Iran and Israel, a State Department spokesperson offered a positive assessment of the recent developments.
"We continue to support Saudi Arabia's direct talks with Iran," a State Department spokesperson told Newsweek. "We hope that dialogue will contribute to de-escalation of tensions."
The spokesperson said it was the Biden administration's position that countries of the Gulf Cooperation Council, "to include Saudi Arabia, have an important role to play in fostering regional security."
"We remain committed to consulting closely with our regional partners regarding U.S. policy on Iran and wider regional issues," the spokesperson added, "and we support dialogue among the countries in the region on issues of regional security and stability."
Newsweek has contacted the Saudi embassy in Washington, D.C. and the Iranian, Israeli and Saudi missions to the United Nations in New York for comment.