Saudi Arabia Muslim Leader Slams Holocaust Denial, Says Killing Jews Was Worst Atrocity Ever Committed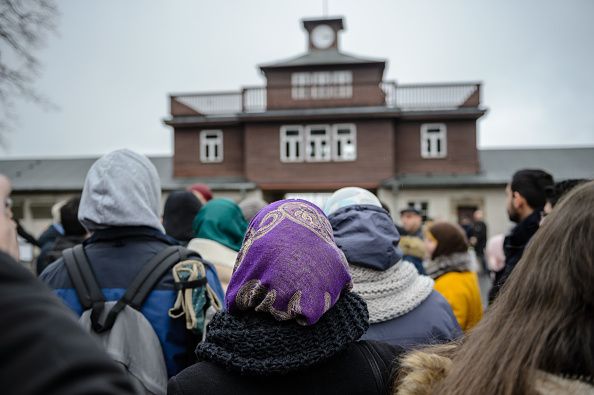 The Holocaust is among the worst human atrocities ever committed, and no one in their right mind would deny it, declared the leader of a major Muslim religious institution in Saudi Arabia in a letter to the director of the Holocaust Memorial Museum in Washington, D.C.
"True Islam is against these crimes. It classifies them in the highest degree of penal sanctions and among the worst human atrocities ever," wrote Dr. Mohammad Alissa, secretary general of the Muslim World League. "One would ask, who in his right mind would accept, sympathize, or even diminish the extent of this brutal crime?"
Saudi Arabia traditionally has taken a hard line against Israel, and Holocaust denial and anti-Semitism are common in the kingdom. As recently as 2010, Saudi textbooks described Jews as descending from monkeys and pigs. The letter from Alissa, which was written in the week leading to Holocaust Memorial Day, is a sign that relations between Israel and Saudi Arabia are warming.
"Anti-Semitism and Holocaust denial are rampant throughout the Middle East, but particularly so in Saudi Arabia. By publishing a letter that condemns the Holocaust outright, with no caveats, Dr. Issa has taken a bold step toward improving Muslim-Jewish relations," Chris Meserole, a Middle East expert at the Brookings Institution, told Newsweek.
"The issue now is whether the Saudis will couple their words with action. It's one thing for the Saudis to condemn the Holocaust to an institution based in Washington, D.C. It's another thing altogether for the regime to reign in the many clerics in Saudi Arabia that still deny the Holocaust happened and that express blatantly anti-Semitic views," Meserole continued.
Israel and Saudi Arabia do not maintain official relations, but some have speculated that ties between the two countries are being fostered covertly as both work to diminish the regional influence of their common enemy, Iran. In December, an Israeli cabinet member suggested that Saudi Arabia could even play a key role in helping broker a Middle East peace deal between Israelis and Palestinians. Other Israeli officials suggested that Saudi Arabia's Crown Prince Mohammad bin Salman should visit Israel. Acknowledging the Holocaust may be another smart diplomatic move for Saudi Arabia.
"This statement does represent a strategic move as current ties between Saudi Arabia and Israel grow. However, this can also be viewed through the framework of the Iran-Saudi rivalry," Harrison Akins, a Middle East expert at the Howard Baker Center, told Newsweek.
"Saudi diplomats in the past have made similar comments denouncing Holocaust denial in opposition to the Iranian government, who routinely denies the Holocaust. Acknowledging the Holocaust as historical fact is a way to distinguish itself in the eyes of Western countries from other actors within the Middle East, such as Iran."
Some social media users praised the letter. Others said it wasn't as meaningul as it appeared at first glance.
"I wouldn't read too much into this. First, there was the intentional omission of any reference to 'Jews' or 'Jewish victims' of the Holocaust. That was strategic, in my opinion," Benjamin Radd, a Middle East expert at UCLA, told Newsweek.
"Second, it is only from one Saudi official, and one does not make a trend. It will be interesting to see how this reverberates, if at all, in the coming days," Radd continued.
The Muslim World League was founded in the 1960s and has been funded by the Saudi government ever since. Its stated goal is to clarify the true message of Islam.